With school fast approaching, I've been trying to prepare myself and my family in every way possible. I've been working on finding new, easy recipes that can be added to our weekly meal plan, organizing closets to reduce the clutter in our lives, + working to tie up the loose ends of our summer bucket list. While organizing and searching for good recipes ahead of time is good and all, I'm also trying to prepare myself mentally for the inevitable stress and tension that comes along with nursing school.
Going to nursing school while also trying to take care of my family and manage a household and this blog is no joke. Sometimes dishes go undone and laundry gets washed, but doesn't make it into closets and dressers before more laundry has piled up. It's never-ending. But it's all about prioritizing and deciding what has to get done right then in that moment and trust me, that's almost never "dishes." It all comes down to snuggling up with my Alea Lou, studying for an upcoming exam or popping some popcorn and watching a movie with Cory on a Friday night. Those will always come before dishes and laundry. Always!
Honestly though, some days I seriously wonder if it's all worth it. I don't handle stress the best. It turns me into a cranky mama and a cranky girlfriend. I get that tightness in my chest from all the stress and anxiety that comes with this mother-student-girlfriend-blogger-etc. life that I live. It's not easy, but I'm going to try my best to get ahead of the stress this year. I've created this little list to remind me that it's okay to take a step back from the pathophysiology book to de-stress and unwind. Sometimes the to do list and studying can wait, even if for just a couple minutes, so I can regroup.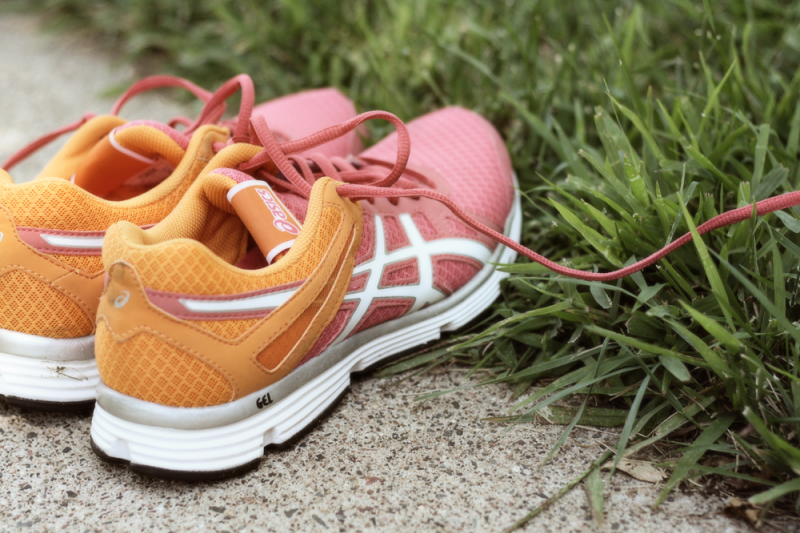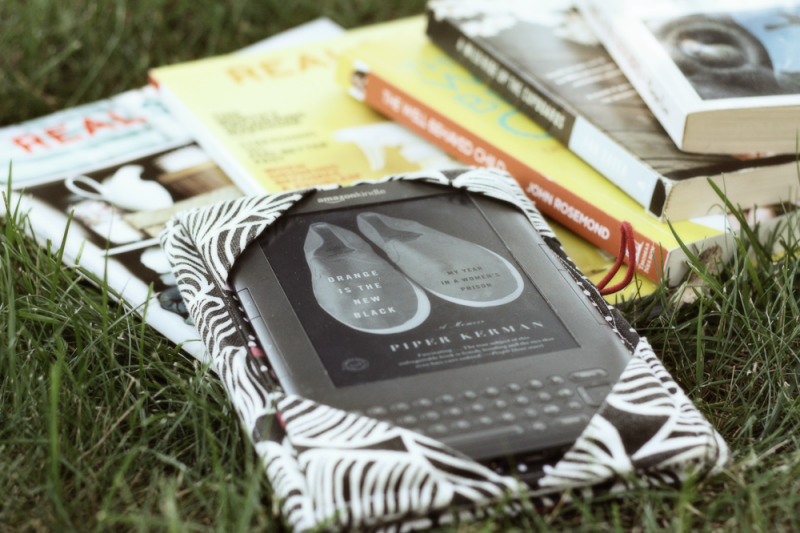 one | write it out:
I know I get overwhelmed with everything floating around in my brain. Things just don't get done unless they're written out on paper. It may sound silly, but writing everything down everything that needs to get done helps me unwind at the end of the day. I have a hard time falling asleep if I'm too worried about the things that I get done, but writing it all down removes those nagging thoughts from my brain and I'm more likely to remember to actually do them the next day! Or better yet, create a schedule for yourself with your to-do list items and stick to it.
two | take a walk: There's nothing better than getting outside and getting some vitamin D. Us Minnesotans typically suffer from a vitamin D deficiency, so it's especially important for us to get outside and get it while we can during the warmer months! Getting outside and getting active helps get your blood flowing again and going for a nice long walk is a great way to blow off steam. With Alea at my side, it's not a very fast-paced walk, but going around the block a couple times helps to re-energize and clear my mind.
three | crank up the tunes: I'm a country music kinda girl, but really any music will do. Turn on Pandora or your iPod and rock out like Tom Cruise in Risky Business! (Please tell me I'm not the only one who does that?) Grabbing my hairbrush and my little girl and dancing around the living room to our favorite songs is the perfect way to shake the stress and take a break from studying. Plus, it's fun!
four | sip some neuroBLISS: You might think I'm crazy, but sipping on an ice cold beverage like this is the perfect way to unwind. NeuroBLISS is actually designed to decrease stress and relax your mind. This drink is packed with vitamins and minerals that are not only super good for you, but they're also helpful in improving your memory, concentration, and attention span. I don't know about you, but those are all things I suffer from when I've been studying or focusing on one thing for too long. Even with blogging I feel like my mind just needs a break sometimes. Bloggers block, anyone? After just a few sips of this after feeling a little stressed about everything on my to-do list the other day and I was feeling so much more relaxed! (And at 35 calories a bottle you can't go wrong!)
five | read for fun: During the school year I have a serious problem actually reading for fun. My nose is always stuck in a school book that when it comes to taking a study break, I don't even consider reading a book or a magazine for fun. But why not? Living vicariously through the characters in my favorite book or gazing at the beautiful pictures and articles in Real Simple is the perfect stress-reliever!
And after taking a couple minutes to read a non-school book, go for a walk with Alea, or sip on a delicious bottle of NeuroBLISS, I can come back to my books 100% refreshed and de-stressed. Or at least with a little less stress than I had before!
What are your favorite ways to unwind and de-stress?

Also, submit your Bliss and Tell moment here for a chance to win a $10,000 dream vacation!
I was selected for this opportunity as a member of Clever Girls Collective and the content and opinions expressed here are all my own.
Click below to visit this month's featured sponsor: