Disclaimer: This is post is sponsored by Target, however all of the opinions expressed in this post are my own.
I'm somewhat anxiously awaiting the start of my final semester of nursing school. And by somewhat I mean, that I'm excited to only have one semester left before graduation, but at the same time I'm not ready for my last summer off to end! It's definitely bittersweet for me. This also marks my last couple of months as a stay-at-home-mom, which is both bitter and sweet all in it's own. (But that's a whole other post all together!)
My close friend Bobbi and I always talked about our love of school supplies together. We would even go shopping for our school supplies together sometimes. There's just something about new notebooks and pencils that's so exciting to me. It's like a new beginning and a fresh start. And to be honest, I don't think I ever remember doing my school shopping anywhere other than Target! Target runs were a weekly tradition in my house with my mom and that tradition as certainly continued with Alea. She loves Target just as much as her mommy, that's for sure!
We've already made one quick Target-run to pick up the essentials for my last semester of nursing school. I'm kind of obsessed with the plain notebooks this year. They come in every color you could think of, but I was partial to the bright purple! Here are my school supply essentials: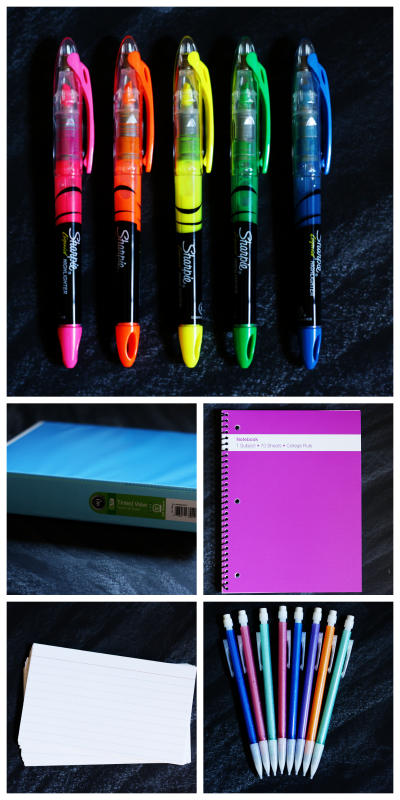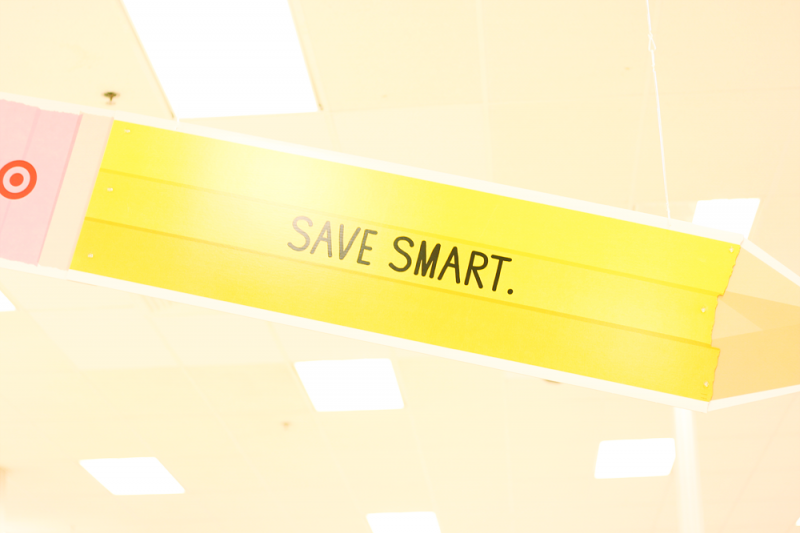 Target Everything U
isn't just about school supplies or bedding for your college dorm room though. It's about creating your own personal style and they have
literally
everything you could ever need to deck out your dorm! I remember doing
a lot
of my dorm room shopping at Target when I first started college at Viterbo University in La Crosse, WI. I was very much into the color "pink" then and walked out with pink laundry baskets, towels, lamps, you name it– it was pink! As Alea and I walked around Target and followed the Everything U signs, I saw all the awesome patterns and prints they have out this year for back to school and back to college. And their
uStyler
is definitely something I could have used to mix it up a bit with my pink phase, rather than just sticking with that one color.
And the great news? We don't need any new books for school this semester! You know what that means right? More Target money, of course! More money for k-cups to keep me going through all-night study sessions, for cute and inexpensive school supplies, and snacks and little toys to keep Alea busy while I study! With all this money saving and all the cute things that Target's Everything U collection has to offer, I'd say I'm more than ready for this semester to start. I'm ready to dive into my books head first and take this semester by the horns. Let's do this! I'm ready for graduation on December 20th, 2013!
Click below to visit this month's featured sponsor: