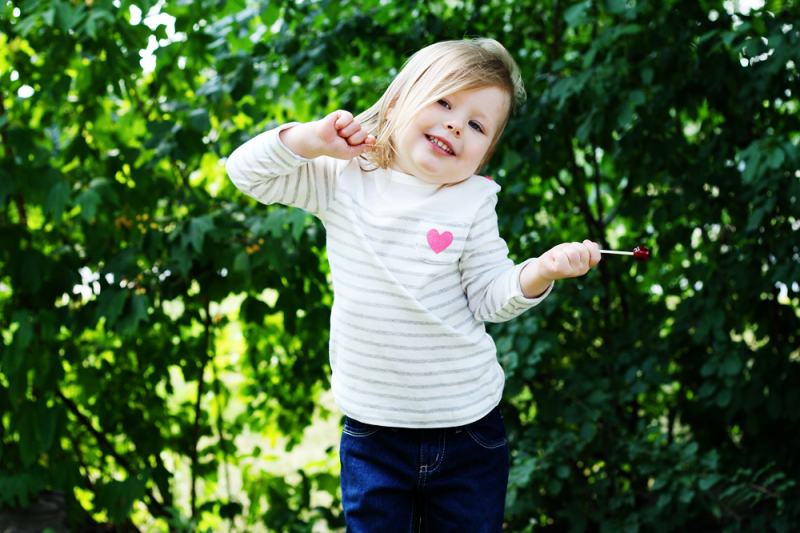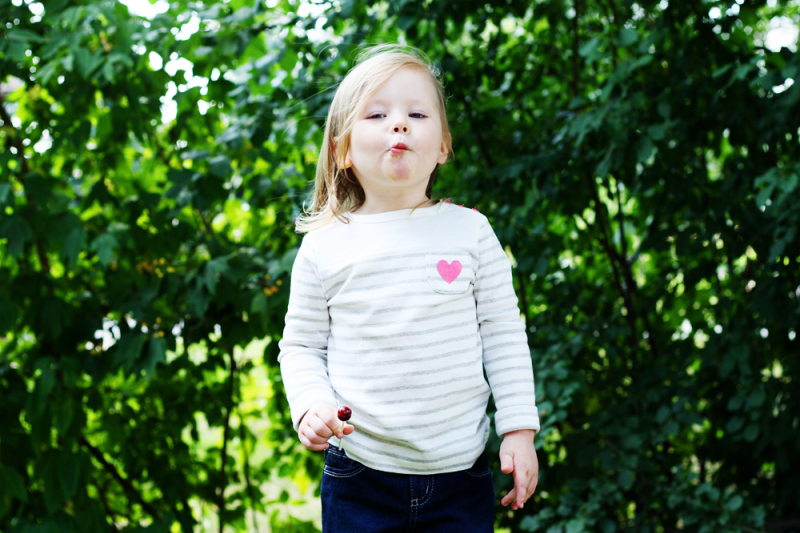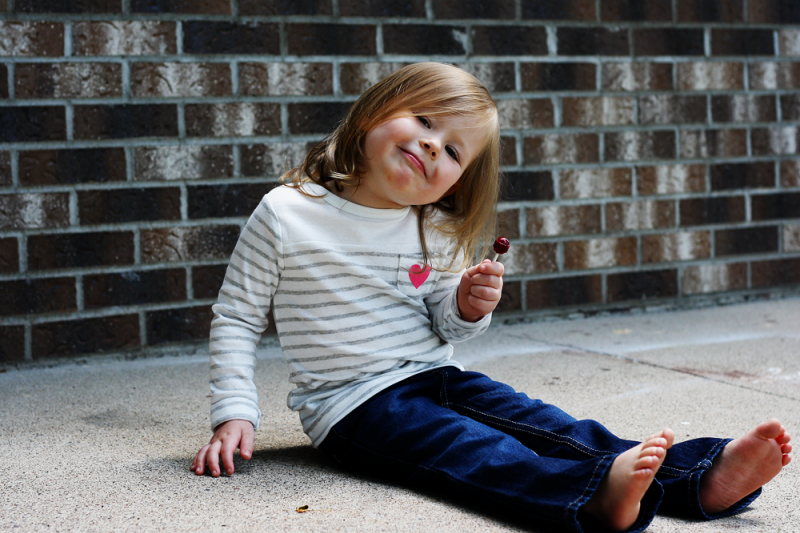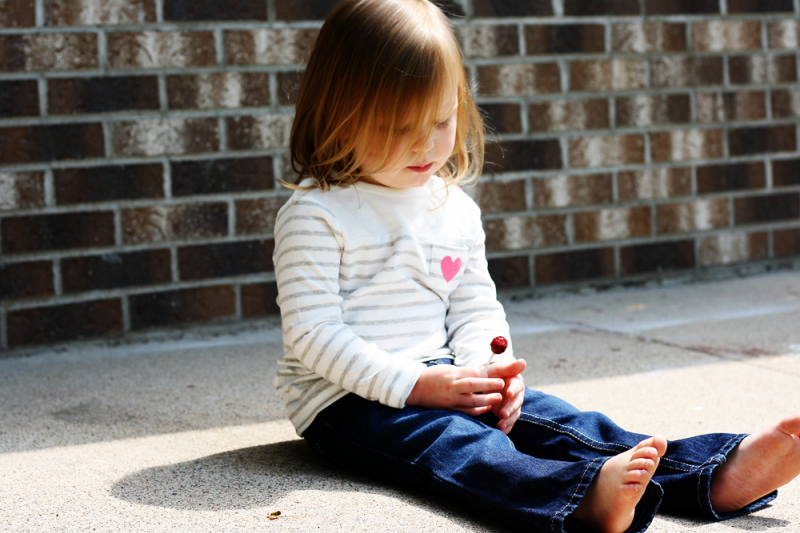 Striped Shirt + Jeans c/o Carters at Kohls
This little girl and I have had some trying times this summer. There's been yelling, tantrums, and lots of frustration. For the longest time I feel like Alea and I have had a hard time figuring each other out and understanding one another. I think part of it is that Alea's
so
much like me and sometimes I swear this poor little girl only got my bad traits– like her stubbornness and how she gets easily frustrated when she can't get something right on the first try.
Raising a three-year-old is no easy feat. Whenever someone told me that three was so much more worse than two, I never believed them. It seemed like the very same day Alea turned three, she began trying my patience about ten times more than she was already at two. And then I could hear all those friends who warned me about that "threenager" phase muttering their "I told you so's." Yep… they most certainly were right.
We've been getting better though. These past couple of weeks we've come leaps and bounds from where we were at the beginning of the summer. Alea's doing her part by laying down for a nap each afternoon (I have to lay down next to her for her to fall asleep, but that's a small price to pay) and I'm doing my part by counting to three before reacting to her craziness. I still have to raise my voice every now and then, but I'm amazed that we're actually seeing eye to eye a little more now.
I feel like this post is just a jumbled mess of words, but I'm really just writing this to tell you how relieved I am. I know we're not out of the water and we just recently had a HUGE meltdown at Kohls, but I feel like I've finally learned how to handle those meltdowns and trying times without missing a beat. I finally figured out what I can do to calm her down and if I can't calm her down, I know what to do to calm myself down.
Alea doesn't react to yelling or time outs. Those things just don't affect her or work for her. It's like she wants me to lose my cool and she wants me to lose my patience. She knows if I reach that point, I'll give into whatever she's throwing her fit about. But, if I'm calm and "talk her out of her fits" in a sense, she calms down as well. I just can't believe it took me so long for that revelation!
But, for the past couple of months I haven't really been happy with myself as a mother. I was disappointed in myself for losing my patience and feeling so guilty for raising my voice more often then I should. One night I finally just broke down and cried and prayed that God would help me to be a better mother. I prayed that he would show me what to do. He is the one who blessed me with motherhood after all, and like they say, "If God can bring you to it, he can bring you through it." And I truly feel like he has.
Now Alea and I have so many more snuggles, much more "I Love You"'s and less tantrums are thrown.
Amen to that.
What gets you through the tantrums and the trying times with your kiddos?
Trendy Little Announcement:
Trendy little will be coming back next Tuesday! I can't promise it'll be back permanently, but there will definitely be a link-up for the next couple weeks. None of that bi-weekly stuff like before, but every Tuesday! I hope you'll stop by and link-up with us!
Click below to visit this month's featured sponsor: