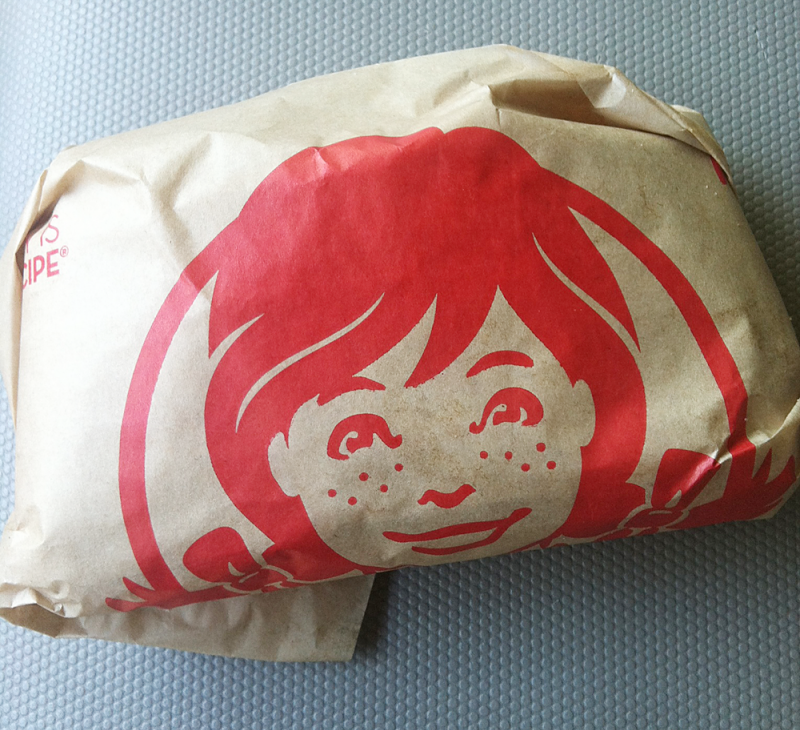 This post is sponsored by Wendys. All opinions are my own + the giveaway provided at the end is my treat to you. It is in no way sponsored or provided by Wendys.
After seeing Casey Wiegand's post about visiting Wendy's headquarters and sampling their new Flatbread Grilled Chicken, it was the very first thing I tried the next time we went to Wendy's! You see, we usually go grocery shopping in the next town over and it almost always includes a stop at Wendy's. It's like a little tradition for us. Since we don't have a Wendy's in our town, it's like a special little treat complete with a creamy frosty. Remember when Alea and I made a sweet day even sweeter with a Frosty Waffle Cone? Now do you believe me? We're HUGE Wendy's fans! ::winks::
All that to say, Wendy's Flatbread Grilled Chicken sandwiches are BACK, but only for a limited time! You can choose between either the Smoky Honey Mustard and the Asiago Ranch. I personally chose the Smoky Honey Mustard because it was only 320 calories and I'm a huge lover of anything honey mustard. It was absolutely delicious and truthfully, it was a little painful when Alea stole my sandwich from me to pretend it was a steering wheel of a car and an airplane. That little stinker!
Adorable though, right? To celebrate the short return of their grilled chicken flatbreads, Wendy's is holding a 6 Seconds Flat Instagram and Vine Video Sweepstakes where you have the opportunity to win $6000. I don't know about you, but that money would really come in handy… especially with the holidays fast approaching. If you're thinking about cashing in on the cuteness of your kiddos or maybe even your pets, post your video to Instagram or Vine and use the hashtag #6SecondsFlat and #SWACOS6 to enter to win! It's really that simple!
And since I can't really giveaway $6,000 (wouldn't that be nice?), I thought it might be nice to treat you and your family or friends to a couple Wendy's Flatbread Grilled Chicken sandwiches of your own! Then you can really see what all the talk is about AND film your #6SecondsFlat video on my dime! I know, I know, you're welcome!
Click below to visit this month's featured sponsor: