This post is sponsored by Pottery Barn Kids, however our love for all of their Halloween costumes, treat bags + decor truly borders obsession.
How crazy is it to think that Halloween is just thirty-nine days away? I feel like it should still be August! Don't get me wrong though, I'm absolutely loving the fall weather and everything that comes with it! Alea's also been asking me on a daily basis when Halloween is and if we can go trick-or-treating each night. I mean, sure, we could totally go door-to-door saying "trick-or-treat," but I just don't think our neighbors would appreciate that too much. So, to calm my little Halloween-loving girl down, I've been dreaming up Halloween crafts and activities for her and I to do together.
Out of all the (dare I say) fabulous and ingenious ideas I came up with for our Halloween crafts, Alea was most excited about this magical princess wand! No surprise there. Alea's been obsessed with everything princess for quite some time now. I couldn't disappoint, so I made it my mission to accomplish this fun little DIY with things that we and hopefully you will find lying around your house. It makes it more fun, in my opinion, if you can upcycle things you already have on hand to make it a little more inexpensive!
Without further ado, here's how we made Alea's magical princess wand: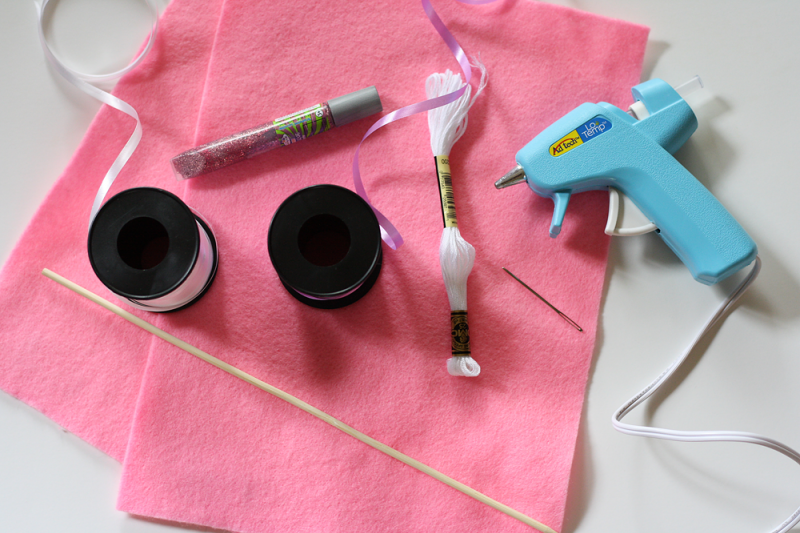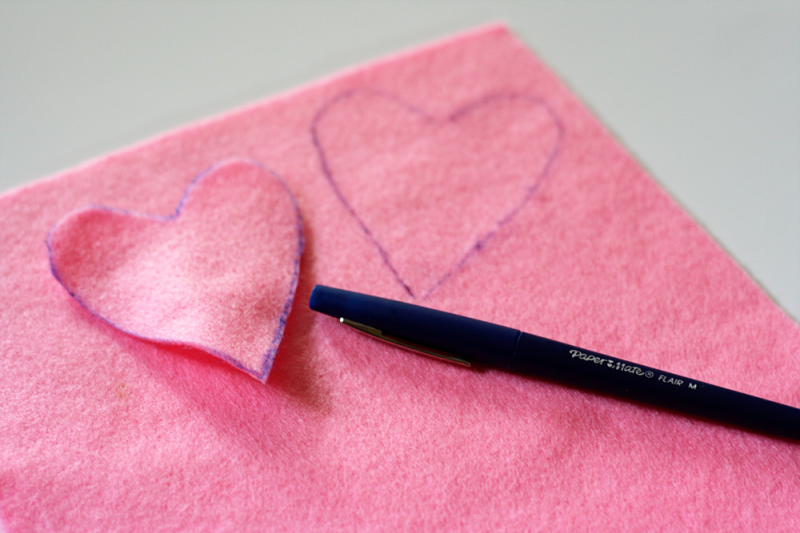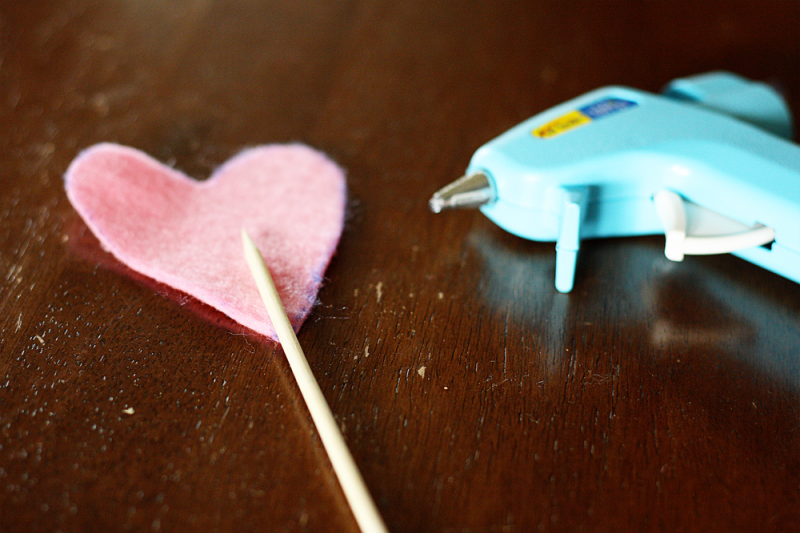 Materials:
one | Felt
two | Ribbon
three | Glitter glue
four | Wooden stick (We used a skewer!)
five | Embroidery thread
six | Needle
seven | Hot glue gun
eight | Scissors
Instructions:
first | Draw the shape of your choosing onto the felt and cut out with a pair of scissors.
second | Trace that shape onto another piece of felt and cut out the second shape.
third | Adhere the wooden stick to one piece of felt with the hot glue gun and then adhere the second piece on top.
fourth | Using a needle & embroidery thread, sew the edges of your shape shut for a decorative look.
fifth | Add ribbon using hot glue gun as well.
sixth | Let your little one decorate with glitter glue, sequins, or any other decoration of their choosing!
Ta-Da! Now add one of these adorable Pottery Barn Kids princess costumes, say a little "bibbity-bobbity-boo," and turn all of your friends into frogs!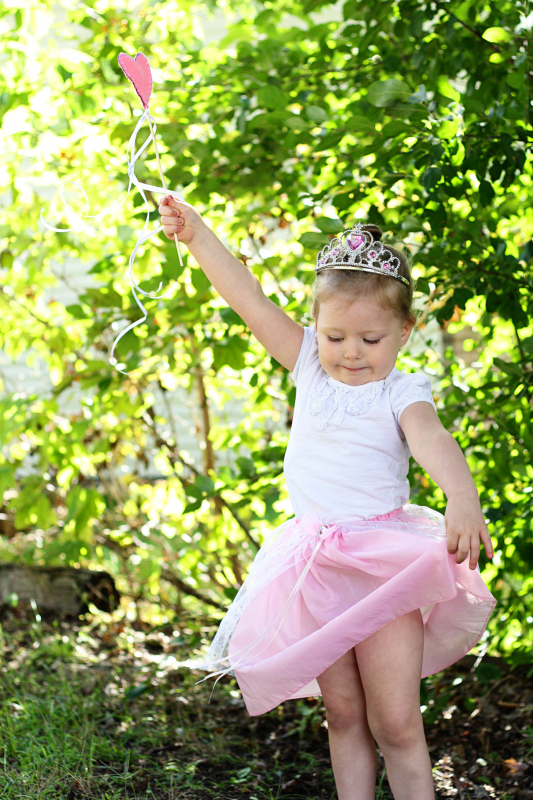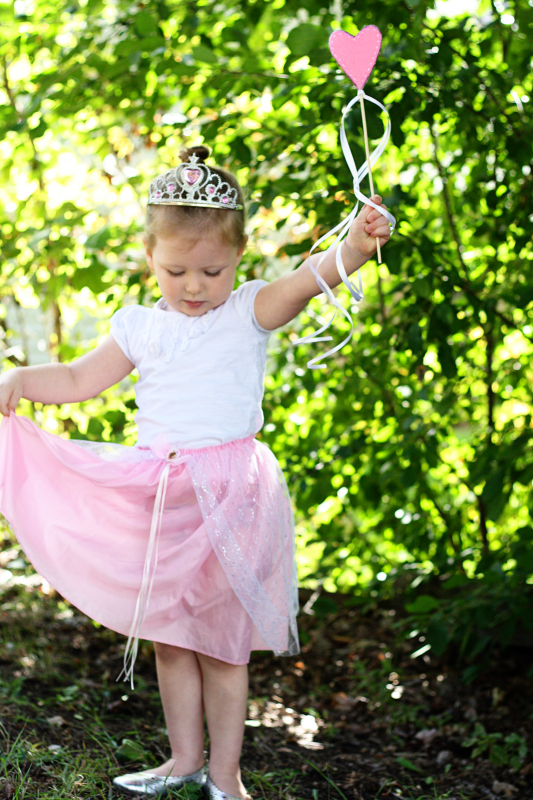 Alea requested a princess photo shoot with her new magic wand and it just made my heart giddy! We pulled her costume together with a princess skirt and crown from her dress-up box and "glass slippers" from a wedding we went to a couple weeks ago. After spiraling her hair into the cutest little Cinderella bun, we were good to go! This particular costume isn't too realistic for our typical Minnesota weather, but it sure is cute for dress-up play! This year she's going to be a sweet little cupcake and for next year I'll be choosing from all of these
adorable Pottery Barn Kids Halloween costumes!
Which one would you choose for your little one?
Trick-or-Treat? How about a treat!
Pottery Barn Kids is currently offering 20% off + free shipping on all of their adorable treat bags! And for a little extra, you can get some of them personalized so that your kiddo's trick-or-treat bag doesn't get lost among your trick-or-treat group!
Click below to visit this month's featured sponsor: