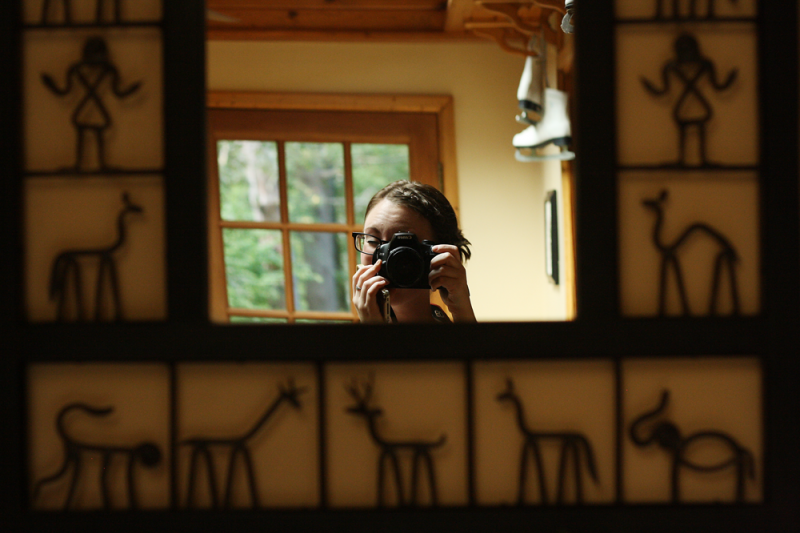 Hello Monday & hello to another wonderful week. Can I just say how happy I am that last week is through? It was a week full of exams, packing, and just all around busy-ness. I'm hoping this week is a little calmer, even though my planner tells me otherwise. Either way, I'm welcoming this week of unpacking, quizzes, test-outs, and maybe even a little blogging with wide open arms!
Hello to my first real day of clinicals… Last week's clinical was just an introductory clinical where we got to know the ropes of the telemtry unit that we'll call "home" for the next 12 weeks. We also got to shadow a nurse, which was a lot of fun. It was great to see how a nurse actually balances and prioritizes all of her patients. I still can't believe that'll be me come spring.
Hello to a chilly 65 degree house… I think that fall weather has finally hit Minnesota. And I say think because Minnesota weather is anything but predictable. For all I know, it'll be 80's all next week. I'm hoping not, though. I'm hoping that fall is here to stay and complete with pumpkin spice lattes, crunchy leaves, and apple pies.
Hello to sweet little footsteps… that came running into my bedroom this morning. And hello to the sweet little voice who asked mommy to stay in bed a little longer to snuggle and watch cartoons. These are the moments that I cherish with my sweet little Alea Lou. That girl… she's my everything.
Hello to a 28 year old boyfriend… I can't believe that I've been lucky enough to spend five birthdays with him. After a long drive home from La Crosse, he was finally able to open his birthday present. Alea and I bought him a dock station for his iPhone and an iTunes gift card so we can continue our family kitchen dance parties with much better speakers!
Hello to a kitchen that's put back together… After re-doing our counter tops we were left without a usable counters, a dishwasher and a sink for almost three full weeks. I'd be lying if I said it wasn't awful, but I'd also be lying if I said it wasn't worth it once I was able to put everything back in it's place again. The counters aren't perfect, but they're better than what they were! Can't wait to share the big reveal with you & my thoughts on the Rustoleum Counter Top Transformation Kit. (Unsponsored and not all positive.)
What are you saying hello to and looking forward to this week?
Linking up with Lisa Leonard
Click below to visit this month's featured sponsor: