If you read my post from a couple weeks ago, you know that I did a horrible job preparing for Bloggy Boot Camp. I got my business cards made the day I was leaving for the conference and I had no clue what the heck to wear. It was almost ridiculous how unprepared I was. But you know what? It all worked out. I got my business cards made and they turned out amazing even though I left my flash drive at Office Depot and still have yet to find time to go get it back. I made it to the conference safe and sound, even though my iPhone directions decided to take me to someone's huge mansion in Edina rather than the hotel the conference was at. Thank God for Google and a nearby gas station or I would've been driving around the Twin Cities metro aimlessly only to eventually run out of gas.
And thank goodness for friends like Kenzie who greeted me at the front door of the hotel when I finally arrived because I was too darn nervous to find our room on my own. A lot of people are shocked when I tell them that I'm totally shy and socially awkward at first but it's totally true! I get so nervous in groups of people! I'm so thankful for friends like Becky, Kala and Leah who were so sweet and so full of great conversation at the Collective Bias cocktail party Friday night.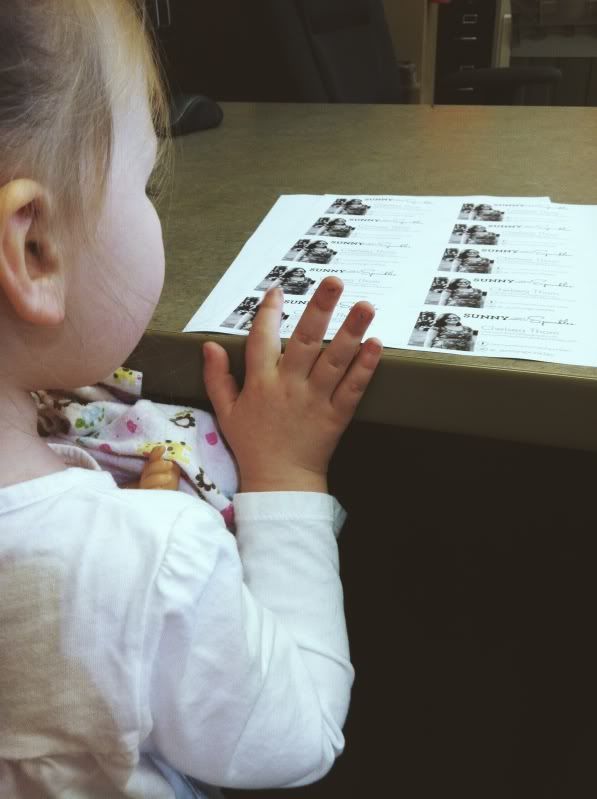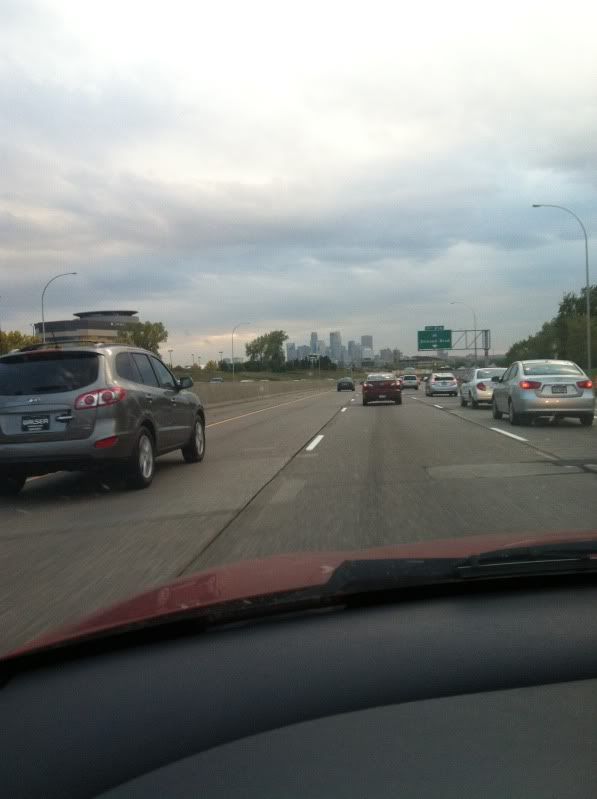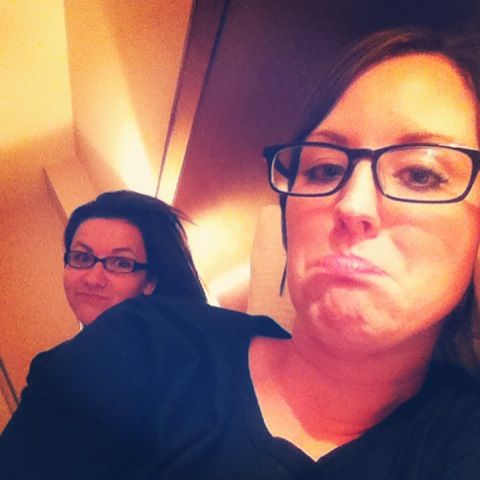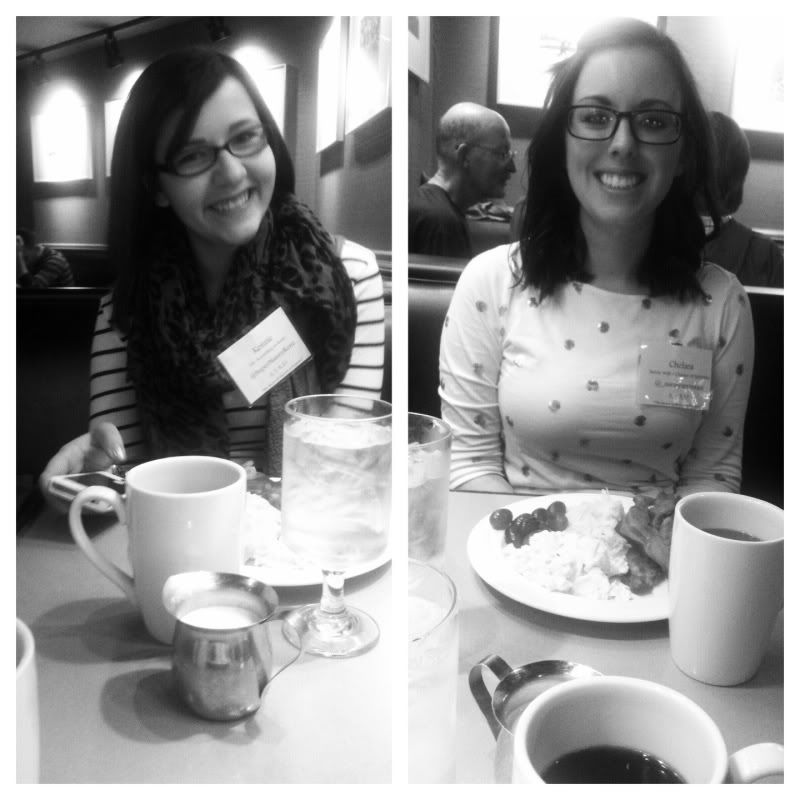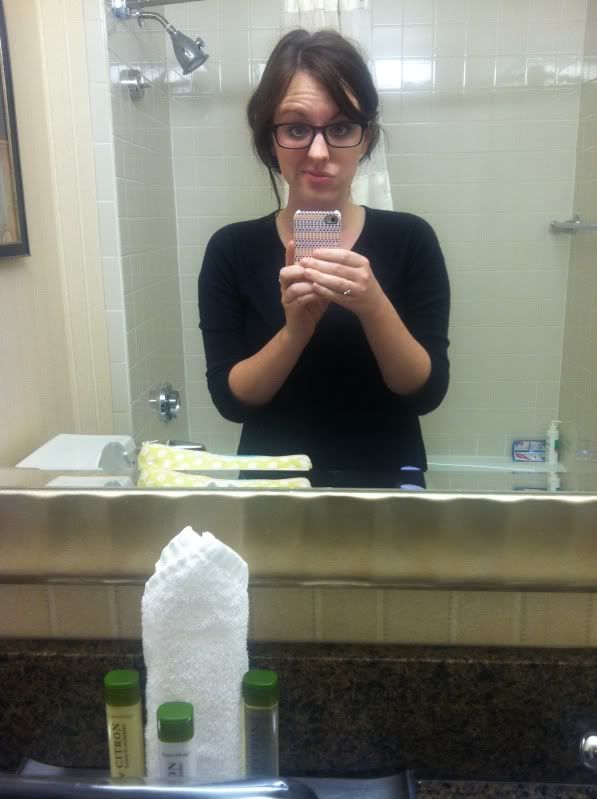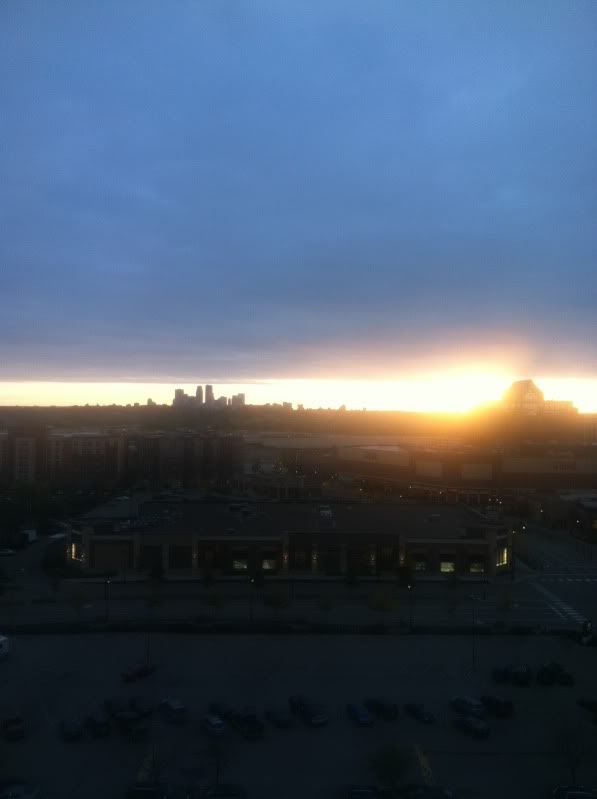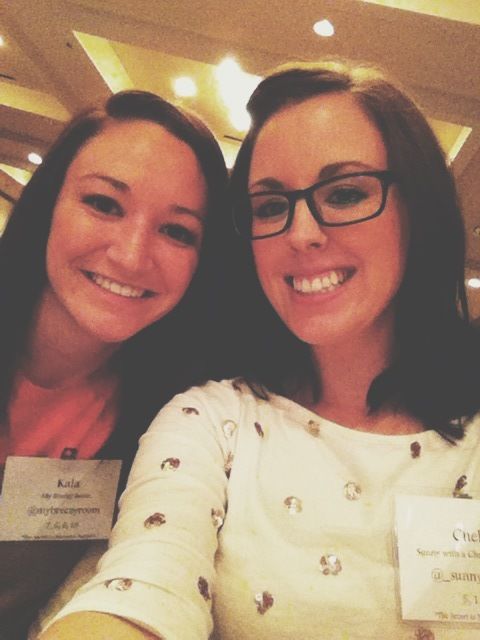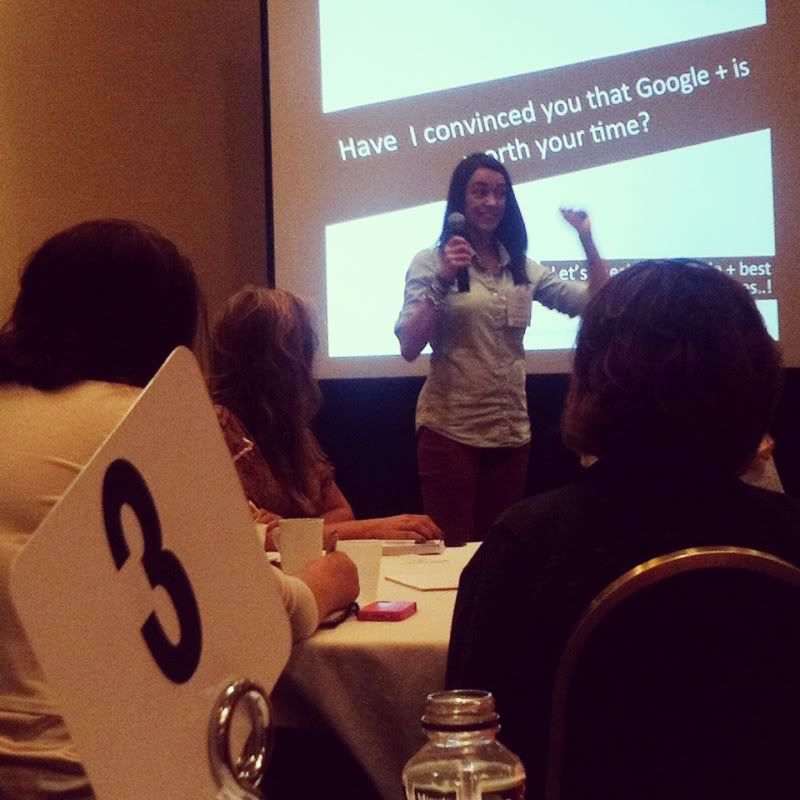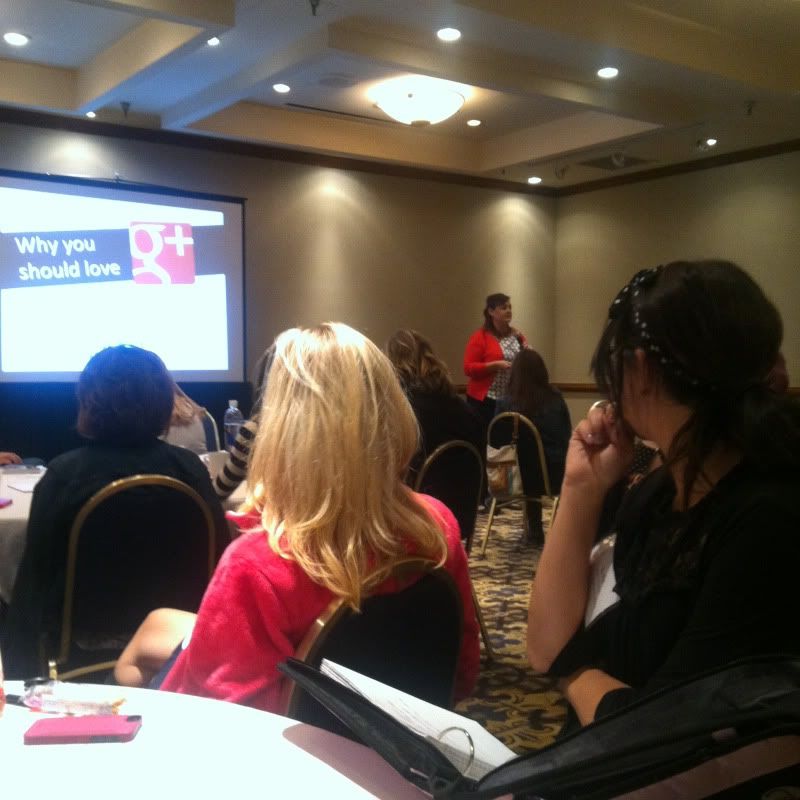 I'm also thankful for the great hotel staff who let Kenzie and I switch rooms at 2am because of frisky neighbors on one side and incredibly drunk and loud neighbors across the hall. They were also sweet enough to give us coupons for a free breakfast buffet the next morning. I
almost
think those scrambled eggs and bacon were worth the frustration and the lack of sleep we got. But let me tell you, waking up the morning of your first blogging conference is probably equivalent to 2-3 cups of coffee. I was
so
excited!
The conference left me overflowing with knowledge and I wrote out 20 pages of notes! I learned all I need to know from Jamie to get me using Google+ again, oodles of information to help me on Pinterest and Instagram from Cheryl and all about vlogging and YouTube from Danielle. My cup over flows with so many new friends, a blog to-do list that's a mile long, and from so much knowledge I gained during this conference. I'm just in awe.
If you ever, and I mean ever have the opportunity to go to a blog conference… DO IT. I know the price can be very intimidating. Trust me, I was even intimidated with the price of a local conference, but it's 110% worth the money and it's truly an investment into your blog. You can read all the blogging e-books you want, but it'll never compare to the friends you'll make and the experience you'll get at a blog conference.
I'm so sad it's over, but I'm already scoping out my next blog conference. Shh.. don't tell Cory 😉
Have you ever been to a blog conference? Do you plan on attending any next year? Which one(s)?
Click below to visit this month's featured sponsor: