I was chosen for this campaign as a member of the Collective Bias® Social Fabric® Community. This shop has been compensated by Collective Bias and NickMom.
If you're a mom and haven't heard of NickMom.com yet, you're seriously missing out. It's the first URL I type in my browser when I'm having a bad day and I always know I'm going to get a laugh and sometimes it's just that one laugh or chuckle that can turn my whole day around. I love the casual take on parenting and the humor they bring to motherhood. Some people just take this parenting thing too seriously. I get it, you're responsible for your child and the person they will become, but everything in between? Is it really worth all the stress?
The first thing I did when I found out I was pregnant was go and purchase as many of those pregnancy books as I could. I read everything and I wanted to know everything about what was going on with my body and everything that was going on with my growing baby. I had nine months to prepare to take care of another human being for crying out loud, I was going to make sure I did it right! I learned all about car seat safety, decided that I was going to breastfeed, and that we would never co-sleep because I wasn't about to be "that mom" who crushed her child. I even went as far as to decide to try a "natural birth" after Cory and I took birthing classes together.
All that preparation went right out the window when I started having contractions around 1am on April 3rd, 2010. I've never shared my birth story with you all, but let's just say I was "that mom" who totally walked into the hospital, screamed at Cory through every contraction and practically begged for an epidural within 5 minutes of entering the delivery room. I'm sure you can only imagine the look I gave Cory when he said, "Oh honey, don't you want to try the 'walking epidural' first?" YEAH RIGHT!
After Alea arrived, I hit survival mode. I got maybe an hour or two of sleep before my contractions started that morning. Going though the exhaustion of labor, even with an epidural, led me to a point of exhaustion I had never experienced before. Come bedtime, we put Alea in her bassinet and we all fell asleep just fine. Two hours later, Alea awoke crying and begging to be nursed and then decided that she was going to continue to cry each time we put her down in her bassinet. I was tired, Cory was tired and so began our very first experience with co-sleeping.
And don't even get me started on food. Alea's battled food almost as much as she used to battle sleep. She eats this, but refuses to eat that, and sometimes I wish that all five food groups came in "fruit snack" form. I've tried everything when it comes to Alea's picky eating habits and I honestly just give up at this point. I swore I'd never be "that mom" that feeds her child chicken nuggets and peanut butter and jelly sandwiches, but at this point? If she eats it without throwing a fit and causing a rukus, I'm happy.
Don't get me wrong, I'd love to be the "kale chips," "actual fruit," or "broccoli quinoa bites" mom, but I'm completely fine being the "fruit snacks" mom. Now before you start throwing rotten tomatoes at me and telling me I'm a horrible mother, let me just tell you that when I say that I'm a "fruit snacks" mom, it doesn't mean that Alea eats fruit snacks for breakfast, lunch, and dinner.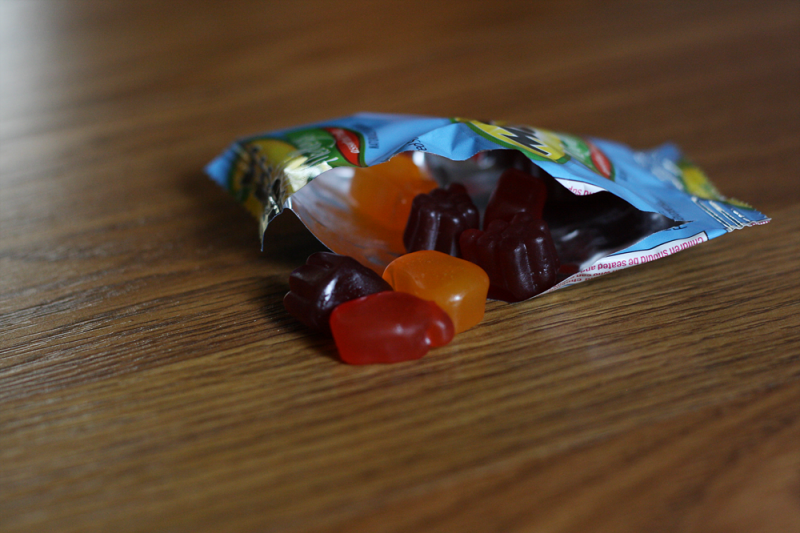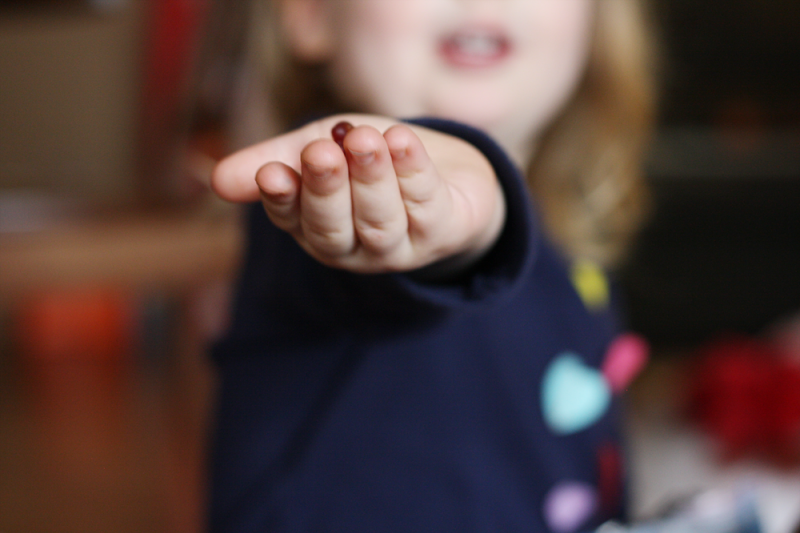 Well, it looks like you learn something new everyday, right? I'm an epidural getting, co-sleeping, breastfeeding, please-just-eat-something-that-I-put-in-front-of-you kind of mom. You gotta problem with that?
Let me just say though, if you have to be "that mom" who follows everything the parenting books tell you, please just do me a favor and don't be "that mom" who blasts that ish all over Facebook. Don't comment on your friend's photo telling them their child is buckled in their car seat incorrectly or fuss over the inorganic food your friend on Instagram is feeding their child. Nobody, trust me, nobody likes "that mom."