"This post is part of a social shopper marketing insight campaign with Pollinate Media Group™ and Lean Cuisine, but all my opinions are my own. #pmedia #HonestlyGood #ad http://cmp.ly/3/8vNxcO."
As I've mentioned before, eating healthy just doesn't come the easiest for me. Easy to me is driving through a drive-thru on my way home from class or picking up the phone to order a pizza. It's horrible, but so true. If I've learned anything as of recently though, it's that eating healthy doesn't have to be difficult. I've been searching for healthier, but quick meal options and I finally found one that I love!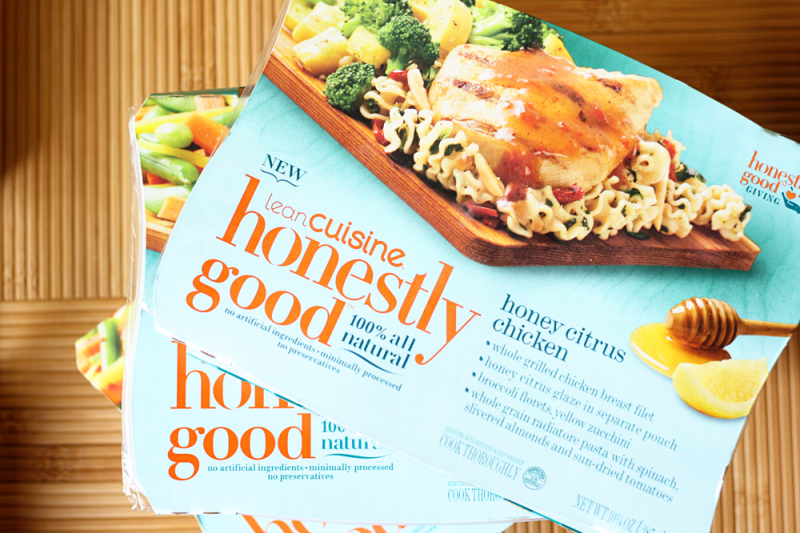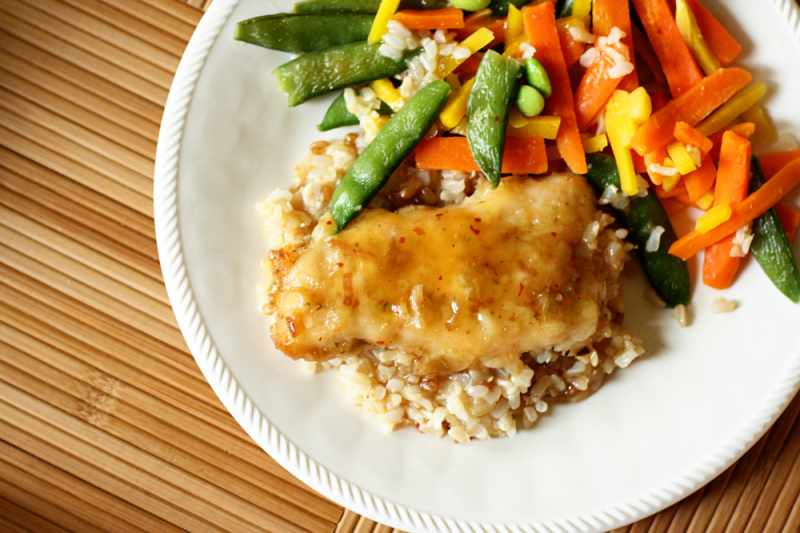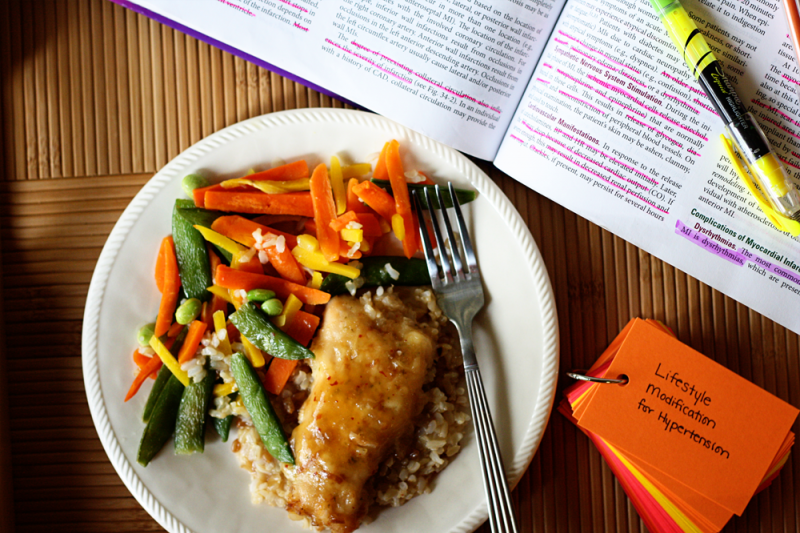 Lean Cuisine Honestly Good meals
are so delicious I can't even begin to describe how much I loved them! They're made with 100% natural and fresh ingredients, but they're a frozen meal! I know, it's unexpected, isn't it? Usually frozen dinners are just chalk full of ingredients you've never heard of and can't even begin to pronounce. I was starting to fall off the healthy eating wagon when I began studying for an exam a couple weeks ago and feeling pretty guilty about it. There's just something about studying though that makes me crave pizza and ramen noodles. It must be the college student in me! These Lean Cuisine Honestly Good meals certainly came in handy during that time of weakness. The first one I tried was the Lemongrass Salmon. Oh my gosh was it amazing! Lots of vegetables and delicious salmon on a bed of brown rice topped with the most delicious sauce. It was amazing and it really did not taste like it went from my freezer to my microwave!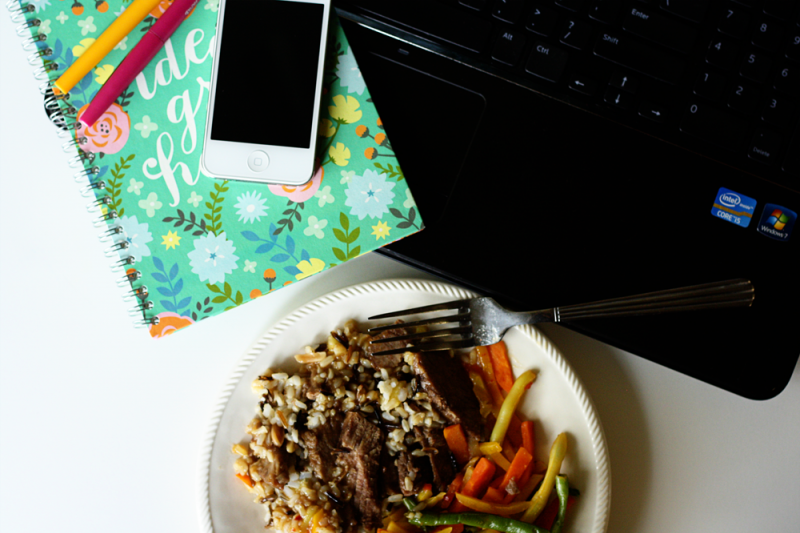 The second one I tried was the Pineapple Black Pepper Beef. I was a little skeptical at first, mainly because I'm allergic to pineapple (I know, I'm so bad!), but it was amazing! Since the pineapple was cooked it didn't leave me with an itchy palette, but instead left me so full and satisfied. This meal was the perfect companion to some blogging and list-making the other night when I realized that I was so busy checking things off my to do list and taking care of Alea that I forgot to feed myself lunch! Have you ever done that before? It's quite silly actually. It's times like that when hunger hits you suddenly that you get desperate and can be tempted to reach for anything, but instead of giving into temptation I just popped this delicious meal in the microwave and I was full and focused in less than 8 minutes!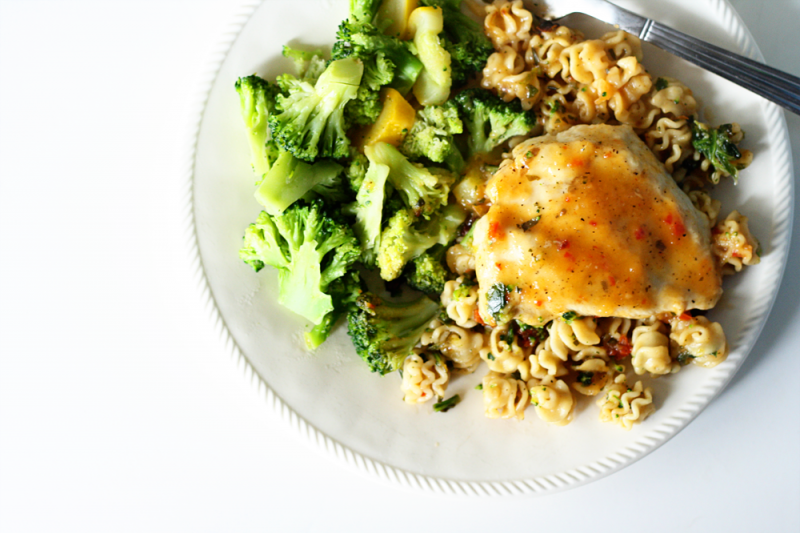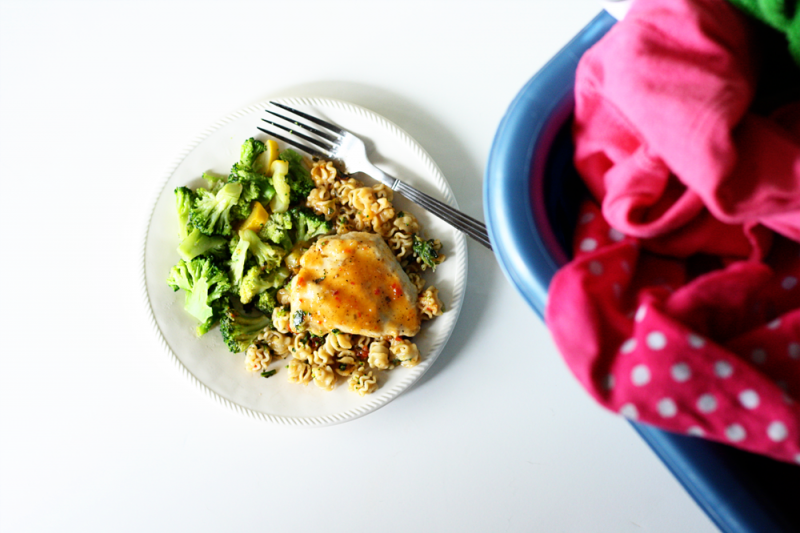 After endless loads of laundry one afternoon, Alea's nap ran late and I was getting hungry. It was either wait for her to wake-up to eat dinner while I listened to my stomach rumble, or just make something quick and easy for myself and then do the same for her when she woke up. So I decided to make my very last Lean Cuisine Honestly Good meal and was so excited to try the Honey Citrus Chicken. I think this one was my favorite, but only because it came with pasta. I'm such a sucker for carbs and any kind of pasta! It satisfied my pasta craving, but had just enough to keep me from going into a carb-coma afterwards. The honey citrus flavored sauce for this meal was incredible! After a quick dinner break, it was back to laundry, but boy did I savor that quiet time to myself! Eating in peace and quiet without interruption for just about the closet thing to heaven for a mother. I'm sure you mama's out there can attest to that!
Now that I've depleted my supply, I think I have an excuse to run to Target and grab some more! I think the Pomegranate Chicken is next on my list!
What kind of Lean Cuisine Honestly Good meal are you going to try?
Click below to visit this month's featured sponsor: