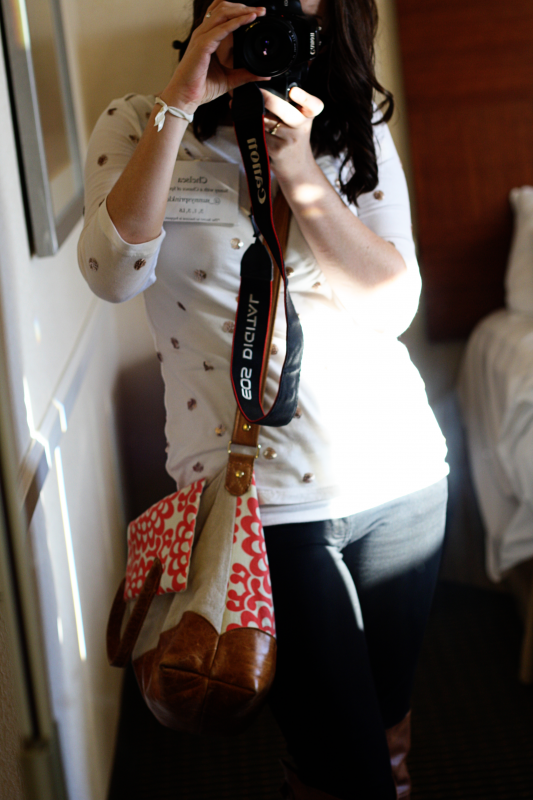 Have you ever prepared for a situation, but expected a totally different outcome than the one you received or experienced? I attended my first blogging conference last weekend at
Bloggy Boot Camp
in Minneapolis and while I learned so much information and took over 20 pages of notes, I felt like I walked away with so much more than learning how to improve my blog.
It's hard to explain to someone who's never experienced it or been to a blog conference, but when you first enter a room filled with bloggers, you experience this amazing sense of relief. There are people out there who understand this silly thing called blogging. There are people out there who can understand what we go through on a daily basis trying to promote our content and figure out the direction of our blogs. There are people out there that truly get me. That was one of the most rewarding experiences and realizations of them all.
Along with the amazing support I experienced at this conference, it also felt a bit like therapy. In a good way. There were moments when I was trying not to full-out ugly cry and hold back tears because the things that Danielle and Tiffany were saying just pulled right on my heart strings. I had no idea how bad I needed to hear their stories, but their words were exactly what I needed in that moment.
Looking back on those twenty pages of notes from last weekend, it's not the social media tips and tricks, or the awesome information on writing sponsored posts that resonated with me, instead, it's the quotes that I wrote down from Tiffany and Danielle that I continue to look back on when I'm having a hard day. I can't wait to share some of the information I learned with you as I start to put it all into effect, but I want to leave you with the one quote that really hit me hard. It really left me thinking about what I'm doing as a mother and how I treat myself can affect the way my daughter treats herself in the future.
"Treat yourself like the person you want your daughter to become."
Powerful, right? What's one of your favorite quotes?
Click below to visit this month's featured sponsor: