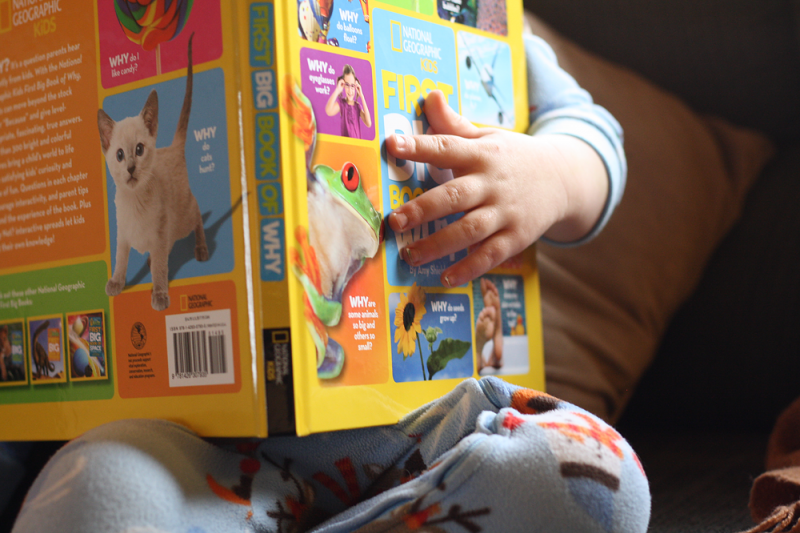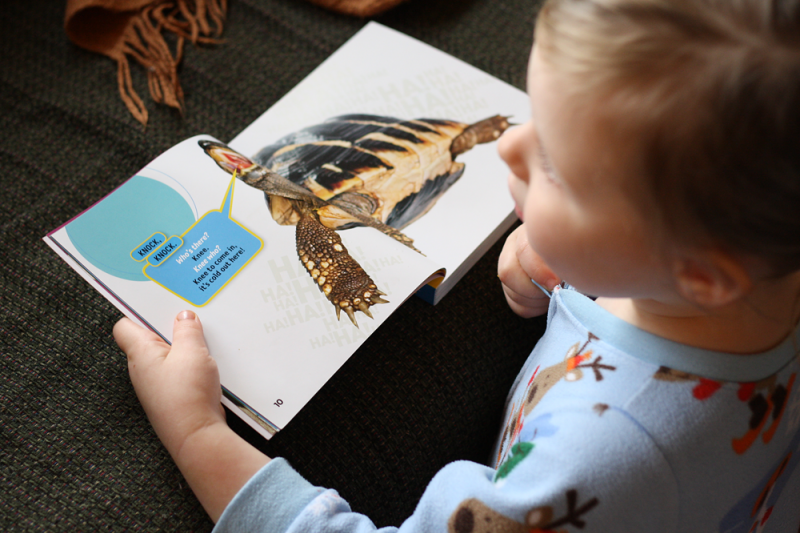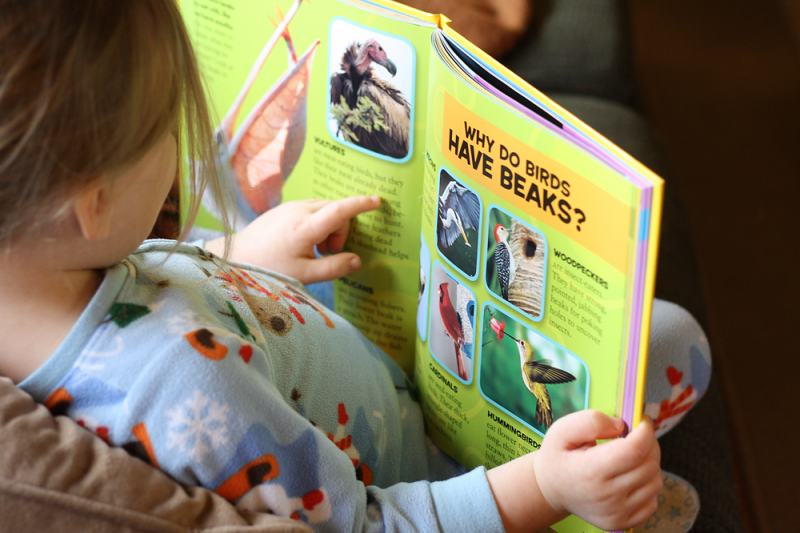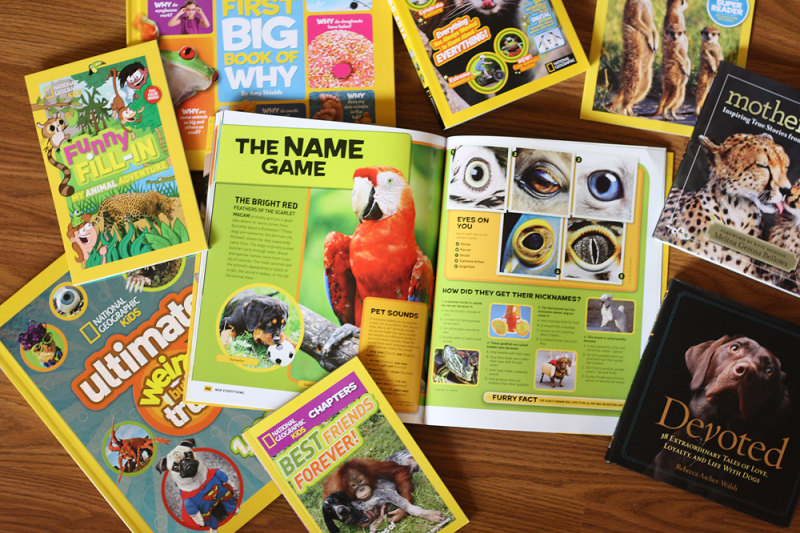 We were provided these books by National Geographic Kids + Moms Meet. But Alea's love for them is 100% her own!
I wish you could have been there to hear the squeals of delight and excitement that came from Alea when she opened the box that contained these books. My girl has always loved books, but I don't think I've ever seen her as excited about books as she was about these. We're going through a bit of an animal phase around here and she wants to know all about them all the time.
Not only is she a little bookworm, but she's also an inquisitive little girl, as well. The question of three-year-old's is always, "Why?" Isn't it? While it drives me crazy around the fiftieth time I've heard it in a day, it's so adorable. I love that she wants to learn and know everything about the world around her. That being said, The First Book of Why was definitely her favorite book of the bunch. We lay down before bed each night and we read a couple of the "whys" before I sing her "Twinkle Twinkle Little Star" or "Baa Baa Black Sheep." It makes me giggle because I read the question to her like "Why do birds have beaks?" And she always responds with, "I don't know!" And I know that she's actually retaining the answers to the questions within this book because she's constantly reminding me throughout the day why birds have beaks and why donuts have holes.
Now don't get me wrong, she's not always serious and inquisitive, she has a humorous side to her as well. My girl loves making people laugh. She's always telling the joke and even though it's the same joke every time it always makes me smile to know that she likes to make her mommy and family laugh. As much as I like to hear this joke: "What do you call a bear with no teeth? A gummy bear!" it's certainly nice to have some new material with, Just Joking 4. Alea hasn't quite memorized them all yet, but she's well on her way!
I have quite the inquisitive little comedian on my hands, don't I?
If you're looking for a fun and educational gift for your little ones for Christmas, you can purchase these National Geographic books for a 30% off discount through December 31st! You can check them out and order to your hearts content HERE!
I received this product for free from the sponsor of the Moms Meet program, May Media Group LLC, who received it directly from the manufacturer. As a Moms Meet blogger, I agreed to use this product and post my opinion on my blog. My opinions do not necessarily reflect the opinions of May Media Group LLC. or the manufacturer of the product.
Click below to visit this month's featured sponsor: