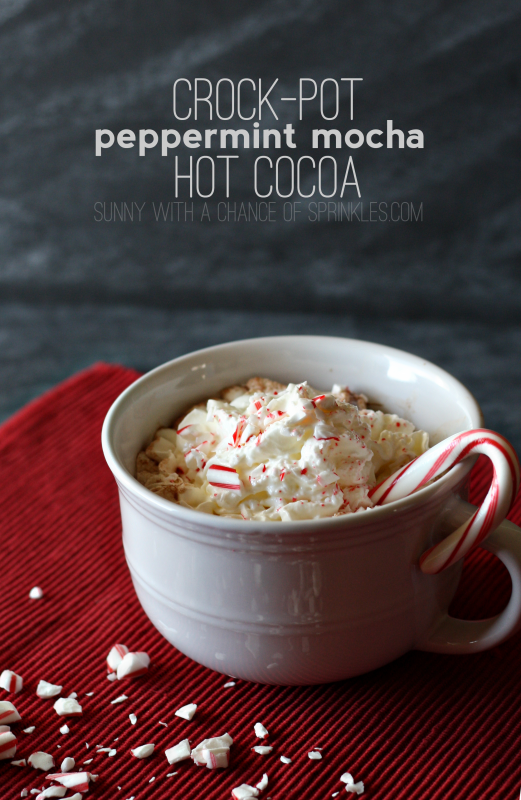 To celebrate the holidays as part of a sponsored post for Nestle + Collective Bias®, I've created this peppermint mocha hot cocoa recipe. All opinions are my own.
We're finally reaching my favorite time of year. That time of year when family togetherness is at an all-time high! I love all the family get-togethers centered around Thanksgiving and Christmas. All the red and green and holiday cheer just bring me so much joy. I always loved Christmas when I was growing up, as well. I loved the traditions that came with Christmas and now I'm so thankful and excited I get to relive those moments with Alea. Seeing the joy of Christmas through her eyes is something magical.
I decided to get a head start on the holiday season and make a big crock-pot full of peppermint mocha hot cocoa. I invited my sweet friend Maggie over and surprised her with a fun hot cocoa bar. She was SO excited! I wish I would've had a camera going so you all could have seen how excited she was when she saw the hot cocoa bar all set up when she walked in the door. Nothing makes me happier than to know I made her day a little brighter!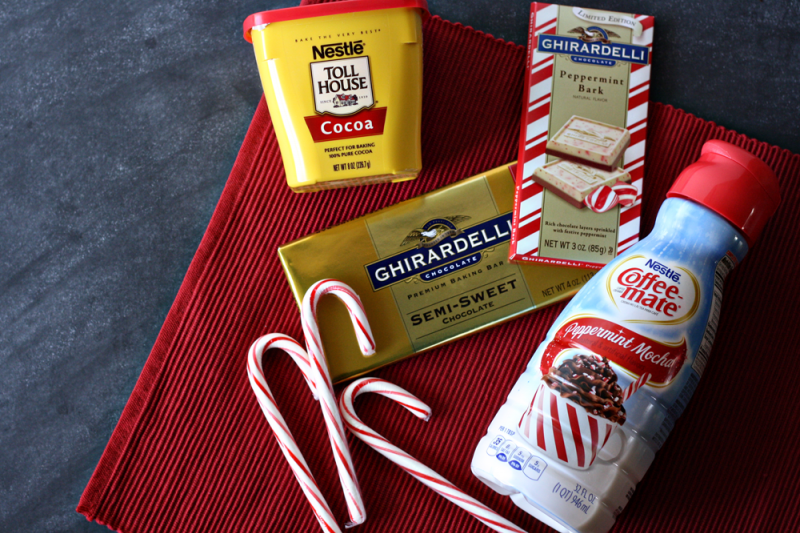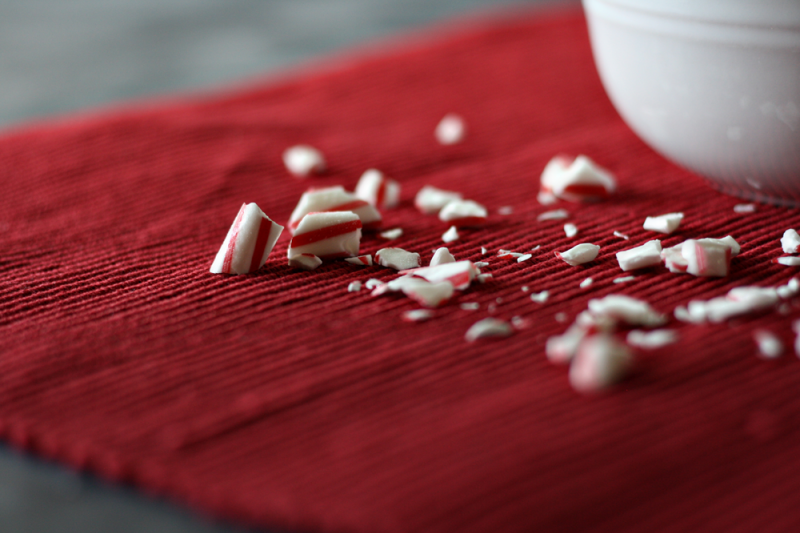 Ingredients:
1. 1 cup of Coffee Mate Peppermint Mocha Creamer
2. 1.5 cups of cocoa powder
3. 6 cups of milk
4. 1 bar of semi-sweet chocolate
5. 1 bar of peppermint bark
6. Marshmallows (for garnish)
7. Whipped cream (for garnish)
8. Candy canes (for garnish)
Instructions:
1. Combine 1 cup of Coffee Mate's Peppermint Mocha Creamer and 6 cups of milk in a crock-pot.
2. Stir in 1.5 cups of cocoa powder. Stir with a whisk, but it won't fully dissolve until the milk and creamer heat up.
3. Break-up and add a bar of semi-sweet chocolate and a bar of peppermint bark.
4. Cook on high for 2 hours stirring frequently.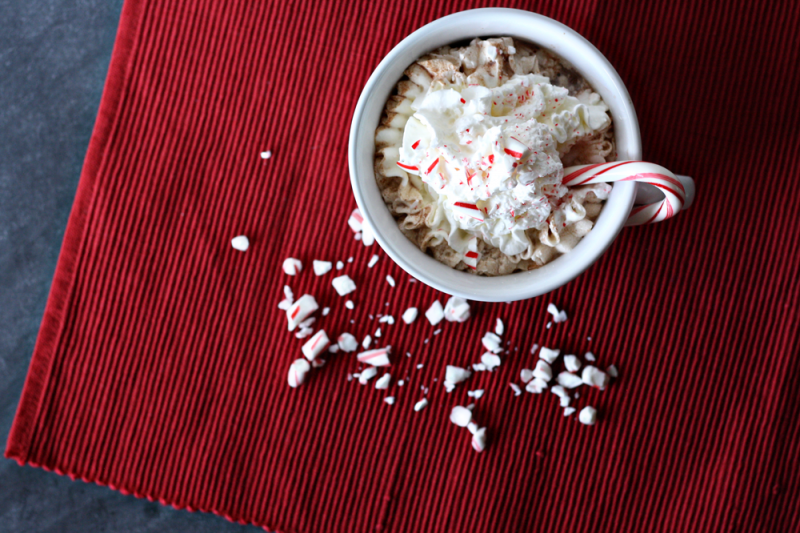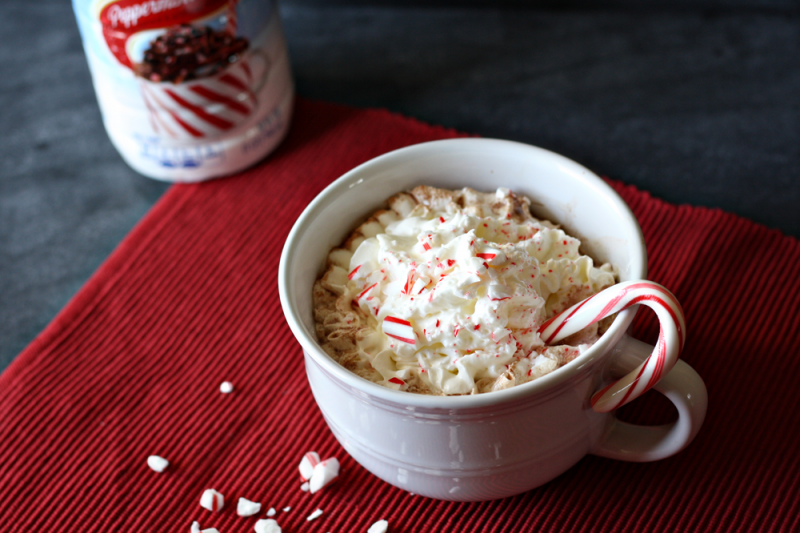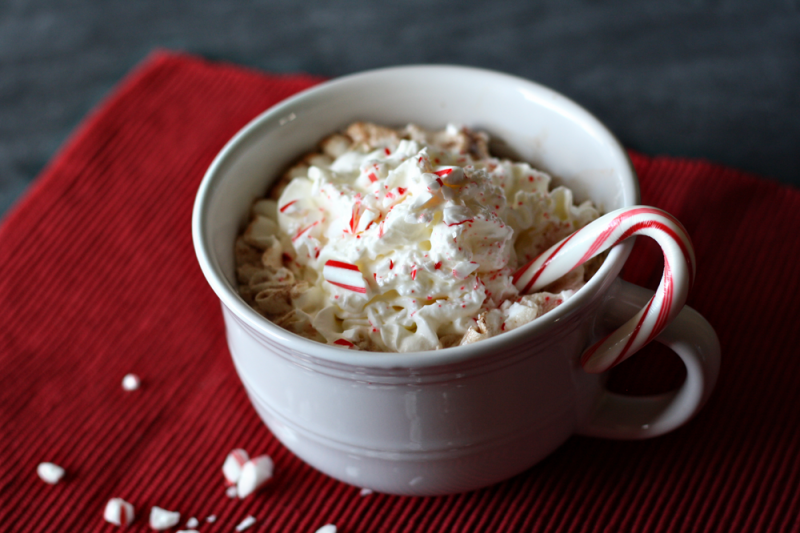 Catching up with Maggie over a cup of delicious and creamy peppermint cocoa is exactly what I needed that day. She's one of the sweetest women I know and I just know that no matter how long we go without seeing each other, we'll always pick-up right where we left off. We sipped some hot cocoa, caught each other up on our lives, and I gushed over her adorable new haircut. Cheers to encouraging and supportive friendships! I don't know what I would do without her sweet self in my life!
Now get a crock-pot of this delicious peppermint mocha hot cocoa going so it's ready when you get home from ice skating, caroling, building a snowman or so it's ready after a big Christmas dinner. It's sure to warm you up, tickle your taste buds and leave you with some jolly Christmas cheer!
Looking for more fun holiday recipes and ideas? Check out this digital magazine for some great ideas:
And don't forgot to check out my Google + album!
What's your go-to cold weather drink?
Click below to visit this month's featured sponsor: