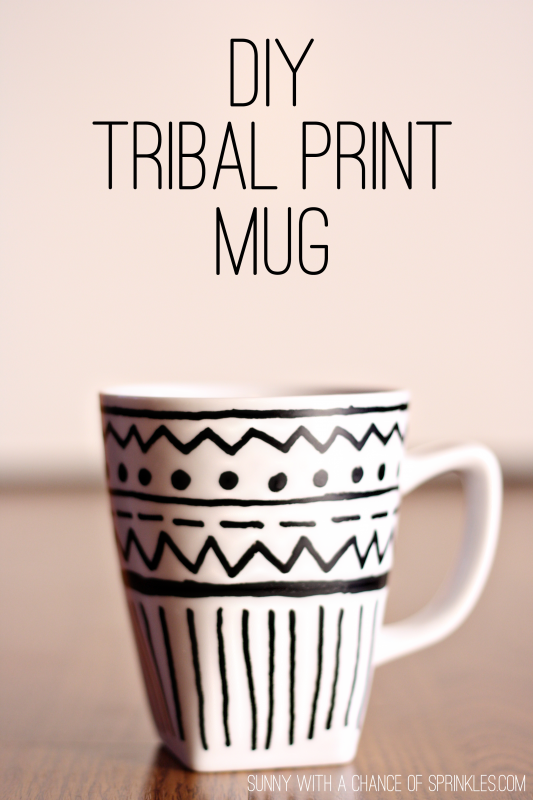 This post is sponsored by Bing sponsored this post — but my love for Smart Search and finding easy projects is all my own. #ThisIsBing
A year ago or so I shared
this fun DIY personalized mug
and I've really been wanting to make another one– especially with tribal print being so big right now. I've looked everywhere, but haven't been able to find a tribal print coffee mug that I'm in love with, especially in the black and white pattern that I like. So, it was time to set off and create one myself! There's just something that my eyes love about that crisp white and black and I've just been yearning to drink my coffee out of a fancy aztec print mug!
So I took the the internets and found my way to Bing's new Smart Search that's exclusive to Windows 8.1. My friend almost has me convinced that I need a Windows phone now, but that's something for another day. This new search engine had me finding that perfect aztec print for my do-it-yourself coffee mug in no time!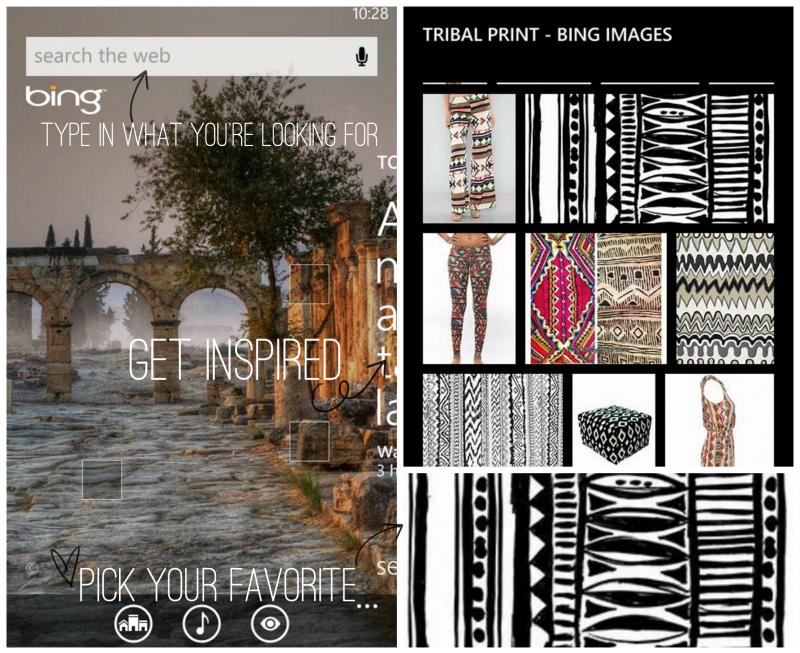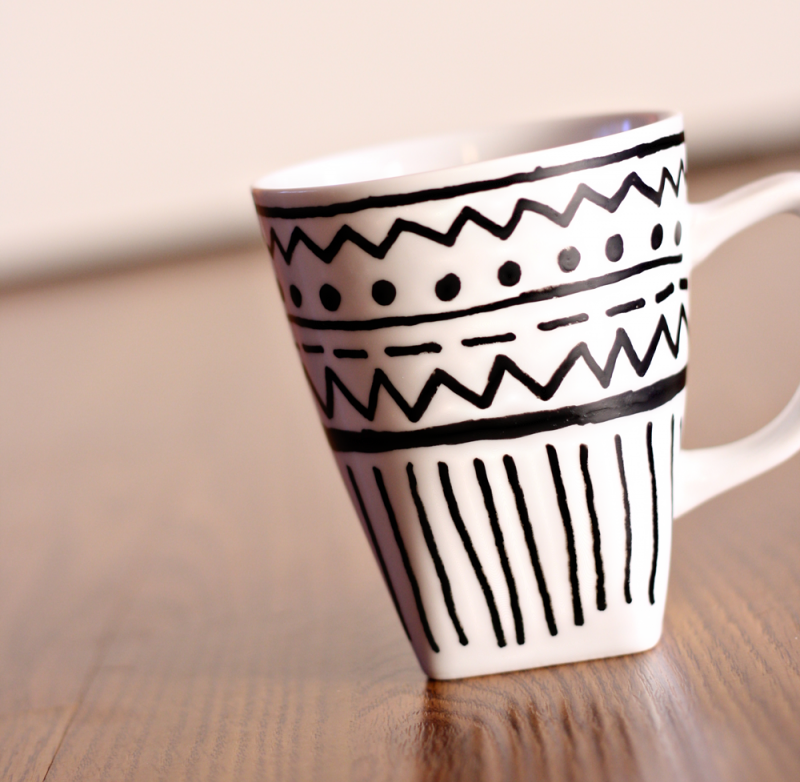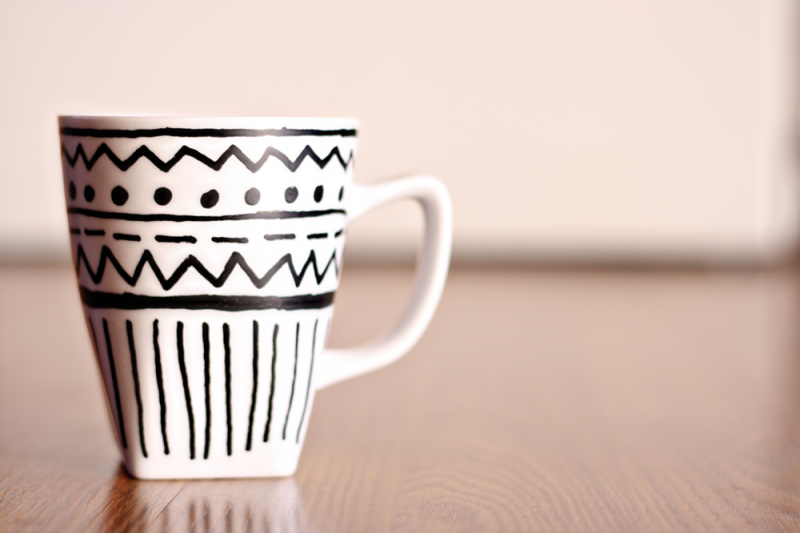 Materials:
1. A coffee mug
2. Permanent marker or porcelain marker
Instructions:
1. Visit Bing Smart Search to gain inspiration for your design.
2. Use a porcelain or permanent marker to draw your design on the mug.
3. Put the mug in the oven for 35 minutes at 300 degrees Fahrenheit.
4. Let it cool.
5. Keep it for yourself or give it as a gift!
Don't you just love easy crafts like this? Now I'm sipping my coffee in style out of an adorable tribal print mug that I made all by myself! I'm not the craftiest person around, but knowing that I made this myself gives me such a sense of pride! I was really impressed with how quickly and easily I found my inspiration from Bing Smart Search and amazed at all the possibilities.
If you're looking for an simple, do-it-yourself, inexpensive gift for Christmas this year, this is it! I think I paid a total of $6 for this mug and I can continue to use the pen on other mugs. How cute would it be for kids to make these for their grandparents or other family members? It's an easy enough activity for any age!
What's your favorite easy-peasy craft to do? Do you do handmade gifts for the holidays?
Click below to visit this month's featured sponsor: