This post is sponsored by iRobot, but my detest for cleaning is all my own.
There's just something I can't stand about cleaning. I think it's the fact that it's mainly my responsibility and the job is literally never done. Why is it that as soon as I fold and put away the last load of laundry there's 2 more loads ready to be washed? Well, yes, it could be because the clothes tend to sit in the laundry baskets for a couple days after they find their way out of the dryer, but that's beside the point. Cleaning just isn't my thing. I know there are some people out there who just get all excited about a freshly cleaned house. I'm right there with them, I just wish that someone else got it to that sparkly, just-cleaned point without me having to lift a finger! Is that too much to ask?
5 Things I'd Rather Do Than Clean:
1. Study: This is a big one considering I'm in nursing school and all. You can always tell when I have a test coming up. My house is in complete disarray and you might have to load the dishwasher twice just to catch up with the dishes that are piled up in the sink! (I wish I was kidding!) Nursing school or college in general doesn't pause for house cleaning though and I'd much rather get a good grade on a test than forgo studying to clean!
2. Snuggle: Cory or Alea or even Bentley, our chocolate lab. It doesn't matter. I'd much rather out a pair of comfy pants on and curl up with a big patchwork quilt and one of my loves!
3. Catch up on emails: This is getting serious now, because I absolutely hate emails. Emails are a lot link cleaning to me. No matter how hard I work to get my inbox down to zero, they're just going to pile right back up again the second I close my laptop. It's frustrating, but it's A LOT more fun than cleaning, if you ask me!
4. Deal with an Alea Tantrum: And let me just tell you, she has more tantrums than you could ever imagine. If I had a choice between sweeping, vacuuming, mopping or calming Alea down during a tantrum, I would almost always choose the latter! You see, with an Alea tantrum, there's an end in sight… Cleaning however? Never-ending!
5. Eat Nothing But Broccoli: I'm not a huge fan of broccoli. Yes, I'll eat it if it's put in front of me, but will I willingly choose to prepare some for myself? Almost never. If it came down to it though, and someone threatened me with either cleaning or broccoli, I'd most definitely eat a bowl or two full of green trees!
And guess what? Now I CAN do all those things instead of sweeping and mopping my floors because of the ingenious iRobot Braava! What?! A robot that sweeps and cleans my floors and lets me study, snuggle or eat funky little green trees in the meantime? It's true!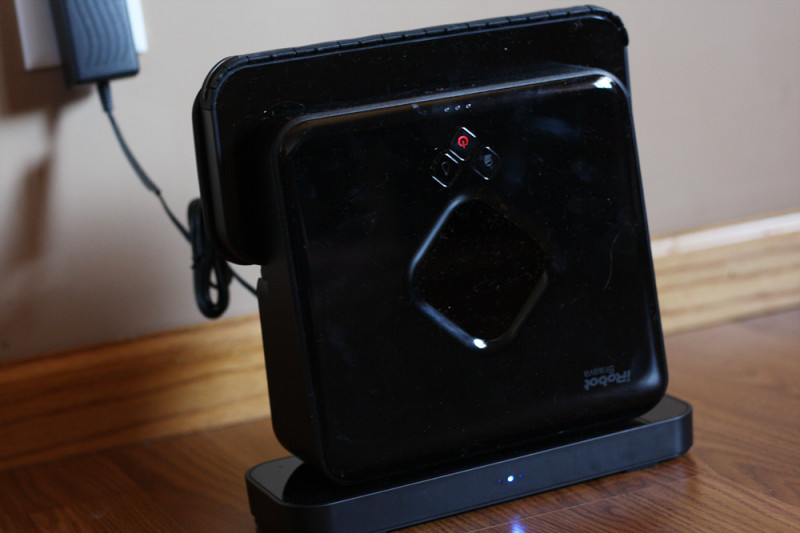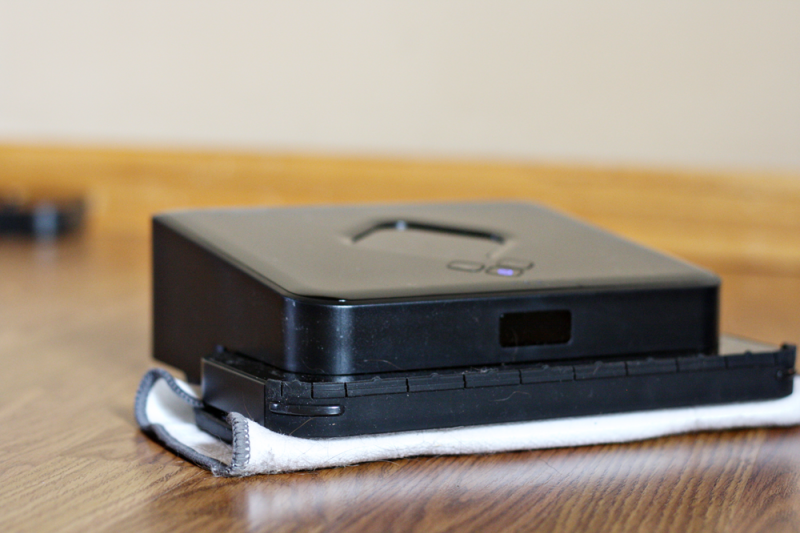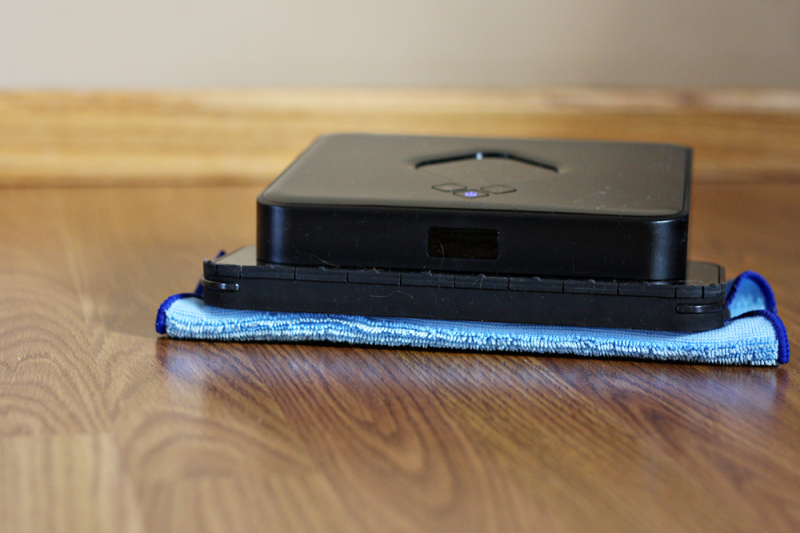 This thing is simply genius. And I mean that in the most literal sense. It comes with a little GPS unit so when I press the button and tell it to either sweep or mop, it knows where to go and creates a map of my house to follow! It squeezes up between walls and even makes it's way under our kitchen table!
Stephanie asked me on Facebook if it had the ability to pick up pet hair– yes!!! You know that dog Bentley I mentioned before? I usually DONT like to snuggle him because he sheds so much. But this little Braava picks up all that dog hair and makes me love Bentley just a little bit more. I guess he can stick around a little longer! 😉
The amount of time I've saved by letting my iRobot Braava do all the dirty work has been amazing. I can study or catch up on emails while my floors are getting some sparkle. Multi-tasking and me? We're a match made in heaven! My house is honestly cleaner since I welcomed this little guy into my home. I actually have more time to get the dishes and the laundry done before the start to accumulate and become overwhelming!
And a bonus: Alea LOVES chasing it around the house, too! Kid-friendly entertainment and cleaning all-in-one!
Now, I'm gonna go eat broccoli and study now while my iRobot Braava entertains my child for a little bit. See ya!