We enjoyed a special craft + movie day for this post sponsored by Disney Planes and Collective Bias®. All opinions are my own.
One of Alea's favorite activities in our house is "family movie night." Sometimes she suggests them a little too close to bedtime so we aren't able to follow through, but after receiving Disney Planes in the mail, I knew we had to plan a fun-filled and plane-filled day! I was so bummed when we missed taking Alea to the theater (which would be her first movie in the theater) to see Planes. It just never seemed to work-out for us to take her, so I wanted to make this day extra special! Bring on the plane crafts, popcorn and of course Disney Planes!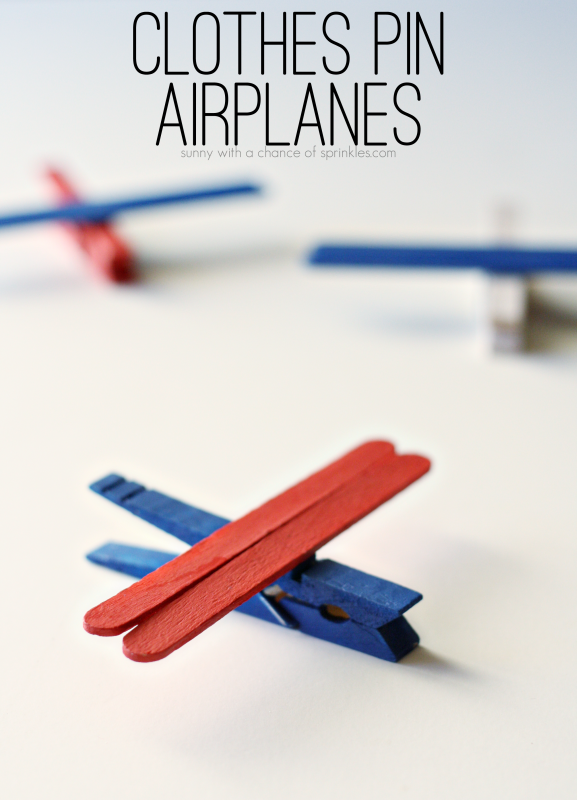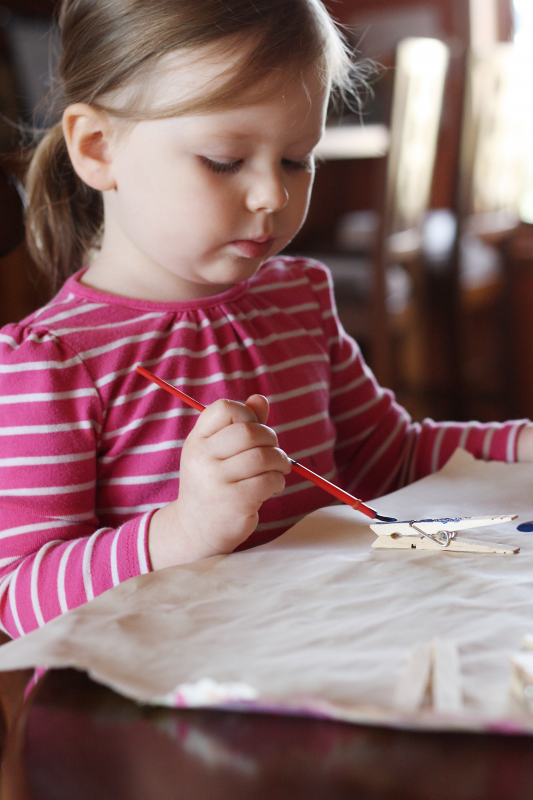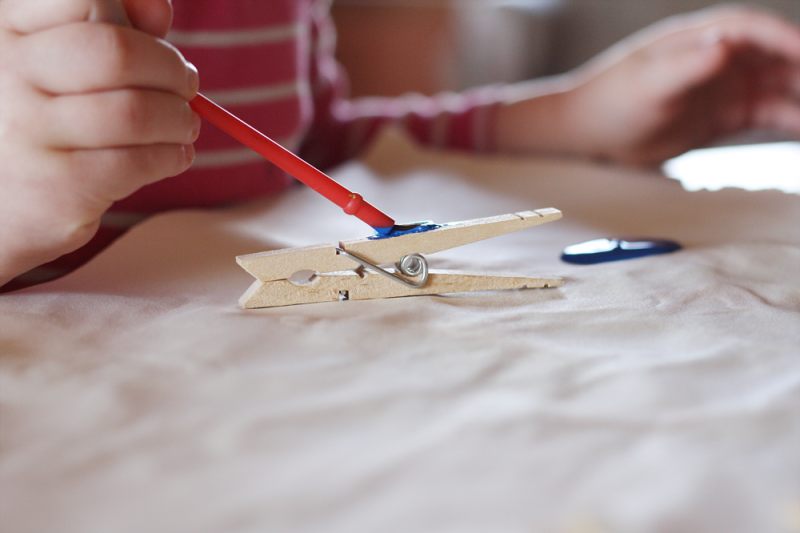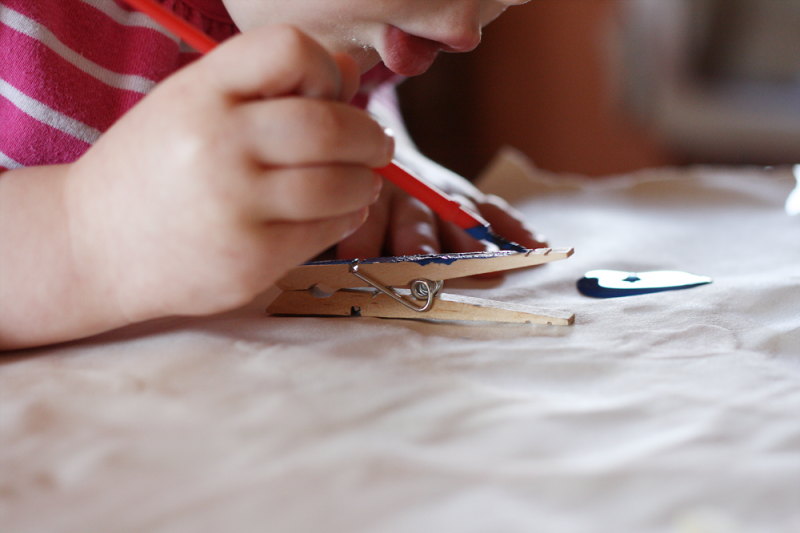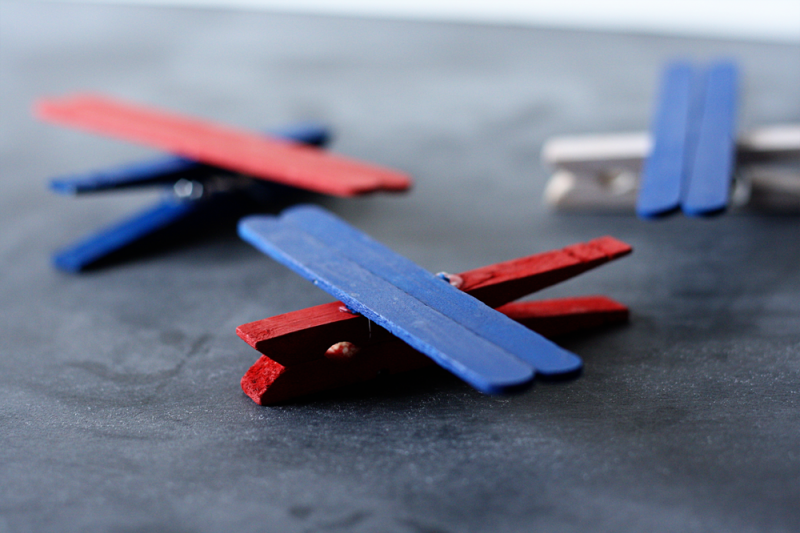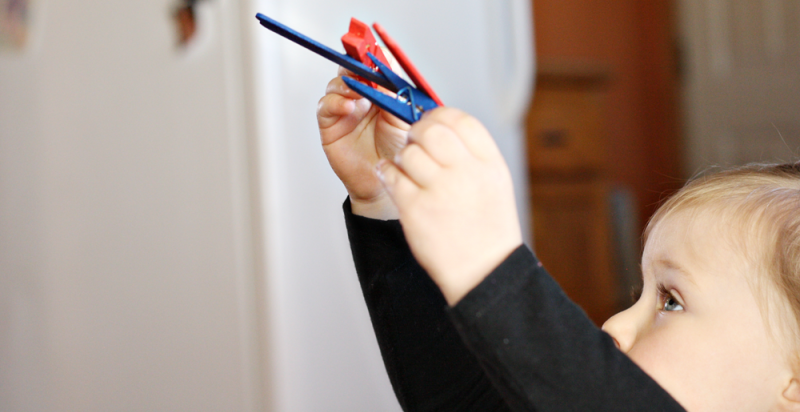 Clothes Pin Airplanes
Materials Needed:
1. Clothes pins
2. Popsicle sticks
3. Paint
4. Hot glue gun
Instructions:
1. Paint the clothes pins and popsicle sticks in your little one's choice of colors.
2. After letting the paint dry, use a glue gun to adhere the popsicle sticks to the clothes pins.
3. It's that easy! Now let your little one take flight!
It may seem like a silly little craft, but Alea had a blast creating these airplanes with me. Being I did this little craft with a three-year-old, the simplicity helped. Trust me! She was happy to help paint the popsicle sticks and clothes pins, but boy did she ever have a hard time waiting for them to dry!
We also made some fun plane snack cups, too! What's a movie without popcorn or some other snack? I know I can't go without! These plane snack cups made microwave popcorn a little more exciting and went perfectly with our "plane-themed" movie day!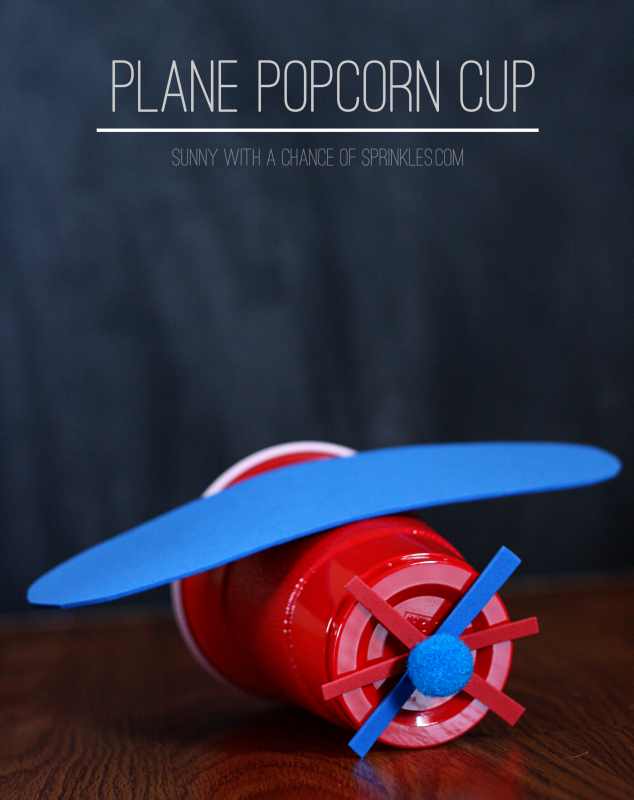 Plane Snack Cups
Materials Needed:
1. Colored plastic cups
2. Foam material
3. Pom-poms
4. Scissors
5. Hot glue gun
Instructions:
1. Cut a rectangle out of the foam material + round the corners. These will be the airplane wings.
2. Cut out thing rectangular strips from the foam material. These will be the plane's propellers.
3. Using the hot glue gun, adhere the wings to the side of the cup with one thin strip of glue.
4. Next, apply the propellers making sure to point them in different directions to the bottom of the cup.
5. Finally, use the hot glue gun to glue the pom-pom to the middle of the propellers.
But seriously, how stinking cute are these cups? The only downfall is that they aren't able to stand-up on their own, but I think the cuteness factor makes up for that. We've saved the cups and washed the out a few times already because Alea keeps requesting gold fish or cheerios in her "plane cups"! She just loves them!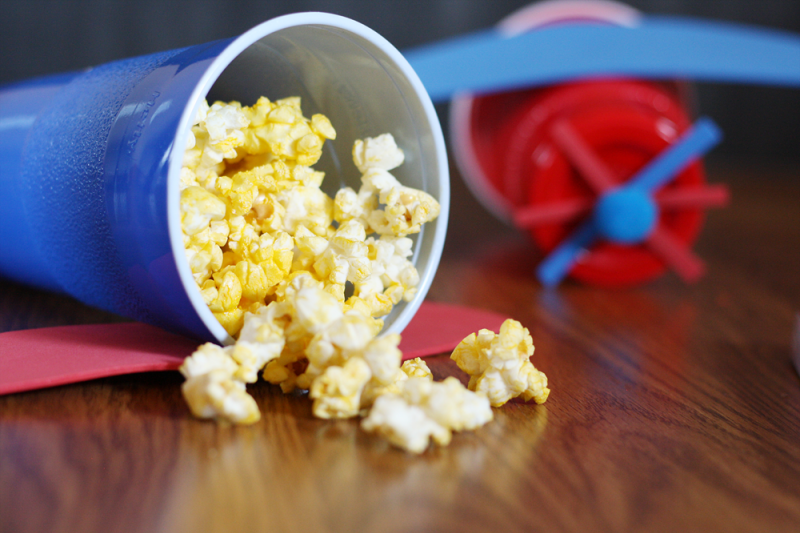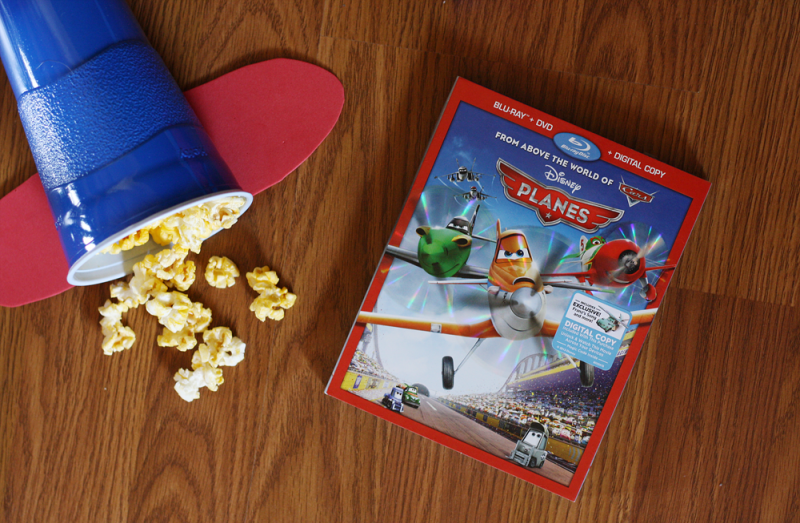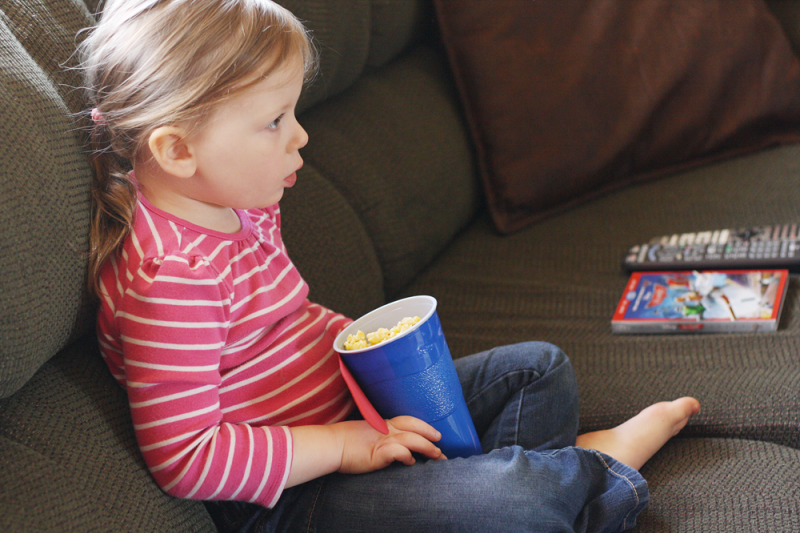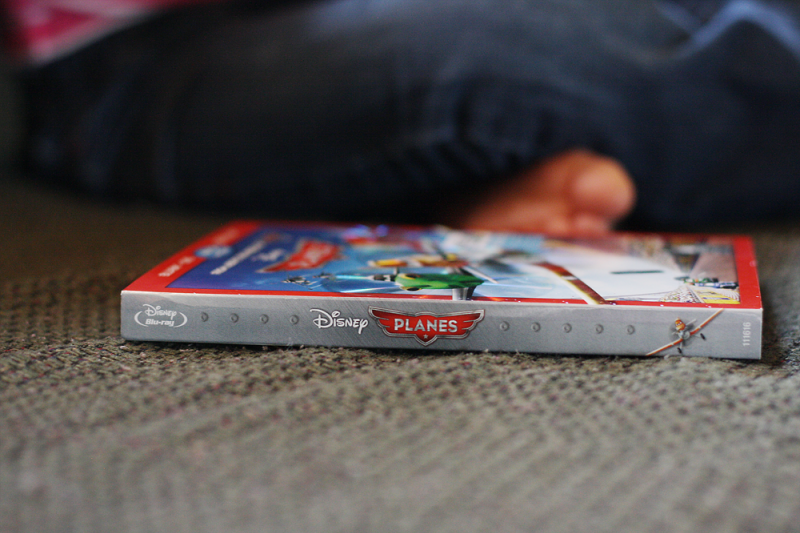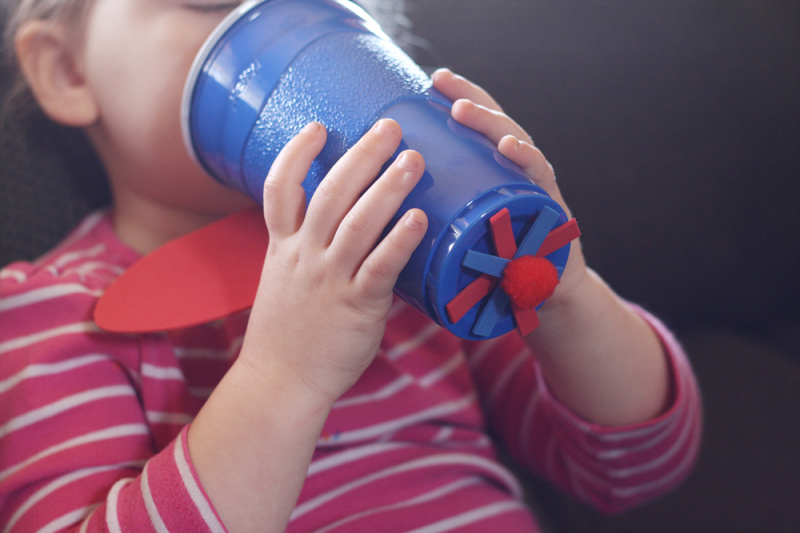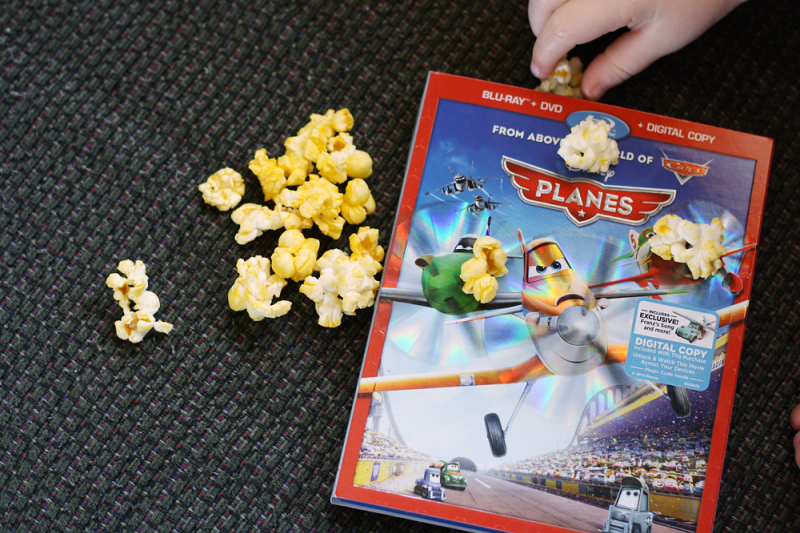 After all the fun crafts, popcorn, and the giggles throughout the movie, we were able to have some great conversation as well. Alea's always curious about learning new words and the meaning behind words. One of the main themes in the movie Planes is "courage" so after the movie was finished and the credits were scrolling, I asked her if she knew what it meant to have courage. She looked at me with curiosity in her eyes and said, "What does courage mean?" I explained to her that having courage meant that you were able to face and conquer your fears. I explained to her that even though Dusty Crophopper may have been a little scared to fly high in the air, he knew he had to do it in order to win the race and reach his dreams! It brings a whole new meaning to the saying, "reach for the sky," doesn't it? Isn't it great how a Disney movie can bring up such great discussion topics with your children?
Own it on Blu-ray Combo Pack & Digital HD on November 19th! You and your kiddos will LOVE it!
What's your child's (or your) favorite Disney movie?
Click below to visit this month's featured sponsor: