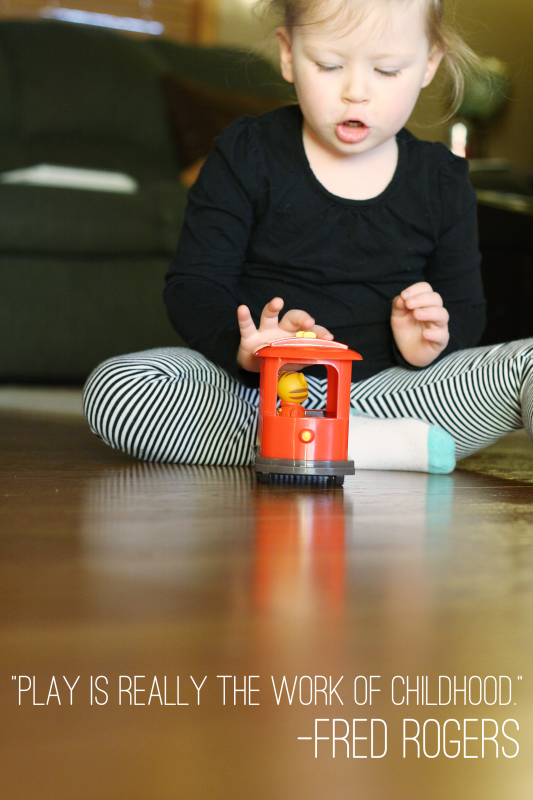 This post is sponsored by The Fred Rogers Company and The Motherhood. All opinions are my own.
It was a chilly April morning a little over a year ago. Alea had just turned two, so we were sitting in the doctor's office at her 2 year well-child visit. I was thanking all my lucky stars and thanking God that my little 2-year-old was healthy, but so curious if I could do anything more to further educate my little girl. "She knows her ABCs, she can almost count to 20, she knows all her colors, shapes, and animals. What else should I be teaching her at this age?" Alea's doctor smiled in a way that made me wonder if she's heard this question from overly-concerned mother's such as myself before. She replied with, "Teach her how to play."
I have to admit, I was a little taken aback by her response. I was completely serious! I wanted to know what else I could teach my curious little girl. What else should I do to prepare her for preschool? After I wiped the shocked look off of my face, she explained herself further. "Teach her to explore, to question the world around her, and teach her to use her imagination. That's what being a kid is all about. They'll teach her what she needs to know in preschool. She'll do just fine. Just play with her."
Alea's doctor must have been taking advice from Fred Rodgers, the man behind Mr. Rodger's Neighborhood and the inspiration behind the current series, Daniel Tiger's Neighborhood. "Play is often talked about as if it were a relief from serious learning. But for children play is serious learning. Play is really the work of childhood." -Fred Rodgers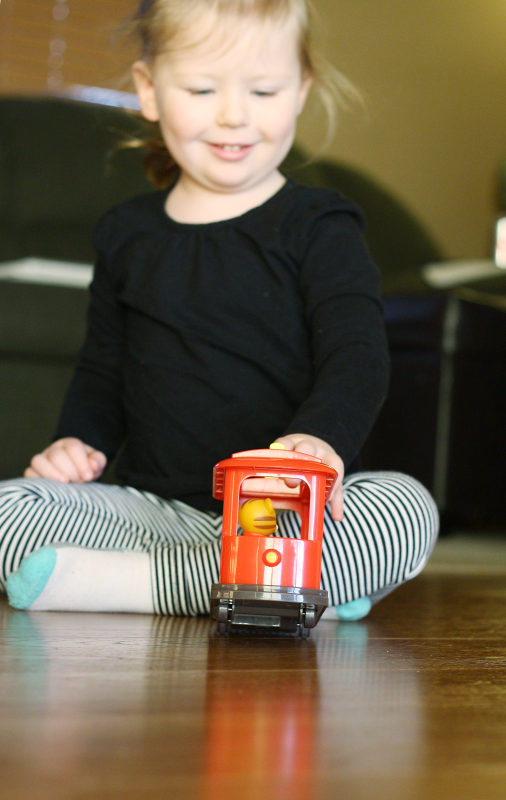 If you haven't seen Daniel Tiger's Neighborhood yet, it's a series for children ages 2-4 that focuses on social and emotional development as well as make-believe play. They focus on one central theme in each episode to help children deal with certain issues they might come across in their day-to-day lives. Think potty training, getting angry, and knowing their parents will come back to pick them up after they drop them off at school or daycare. One song that resonated most with Miss Alea and one that we sing most often is the potty song! "If you have to go potty STOP and go right away. Flush and wash and be on your way!" I think Alea sings this song almost
every time
she goes to the bathroom! It really helps us to reinforce the importance of stopping play time to visit the potty before accidents happen!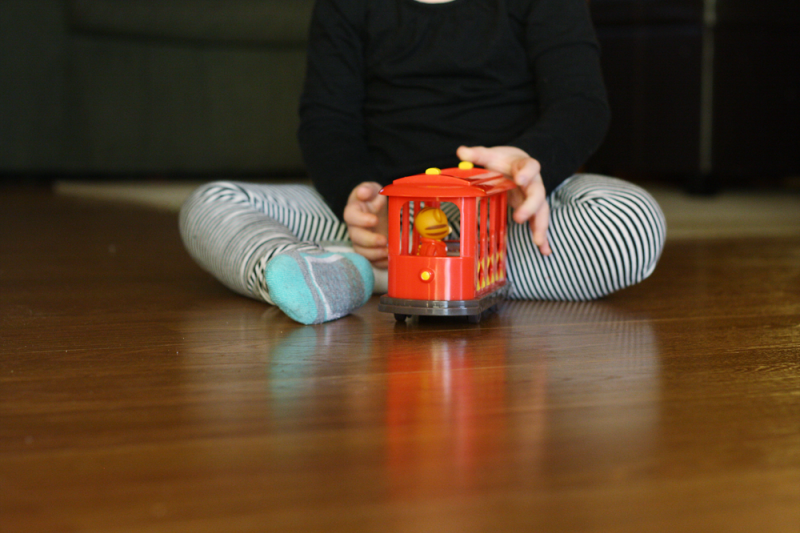 "Play" is the idea behind the
Daniel Tiger's Neighborhood toys
, as well. They're not full of all the bells and whistles, lights and buttons. They're all about teaching your child to use their imagination and teaching your child to play. While they're pretending and playing with their favorite characters from Daniel Tiger's Neighborhood, you can also apply the idea of colors and numbers by teaching your kids to count the steps Katarina Kittycat is taking or by identifying the color of Daniel Tiger's iconic red jacket. There's just
so
many ways to play!
"When we treat children's play as seriously as it deserves, we are helping them feel the joy that's to be found in the creative spirit. It's the things we play with and the people who help us play that make a great difference in our lives." -Fred Rodgers
After that "fateful" moment in the doctor's office at Alea's 2-year well child visit, I think I've come a long way. While, I still believe in counting, singing our ABCs and occasionally working in her preschool workbook, I'm more focused on teaching Alea to play. She has her whole life to learn and to work, but right now the most important thing she can do is to play and have fun. The learning she's doing through play is more important than any math or spelling lesson I could ever give her.
Have you sat down and really played with your child today?
Click below to visit this month's featured sponsor: