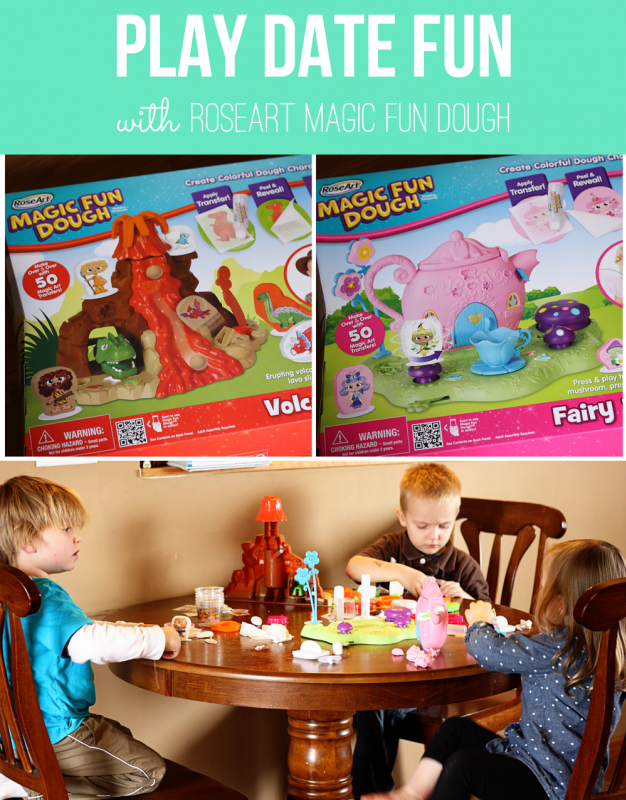 This post is sponsored by RoseArt
Play date's aren't an everyday thing around here, so you can only imagine the look on Alea's face when I told her that two of her best buddies were going to come over for a play date! She was so excited– so much so that she even started sweeping only minutes after waking up on Friday morning before her friends were due to arrive. If a play date's all it takes to get my girl interested in chores, than we just might have to have play dates more often!
Anyways, we decided to have a couple of Alea's friends over for some RoseArt Magic Fun Dough play. After some PB&Js, juice and snacks, Alea, Landon + Kaden couldn't dive into the dough fast enough. They were quickly making tea, making dinosaur noises and giggling away all while using their hands to mold and create and use their imaginations together!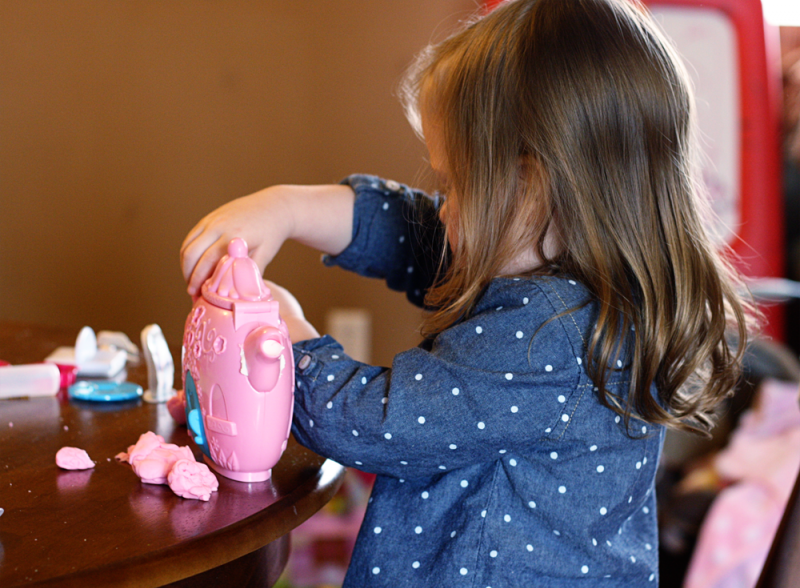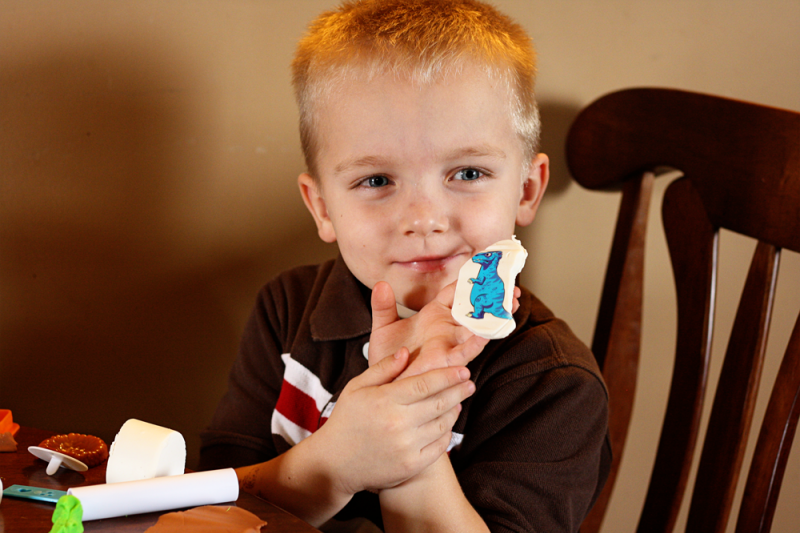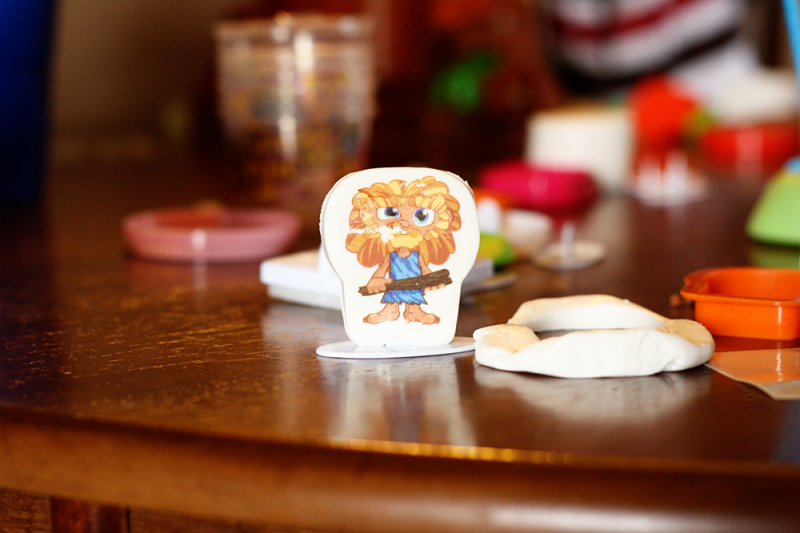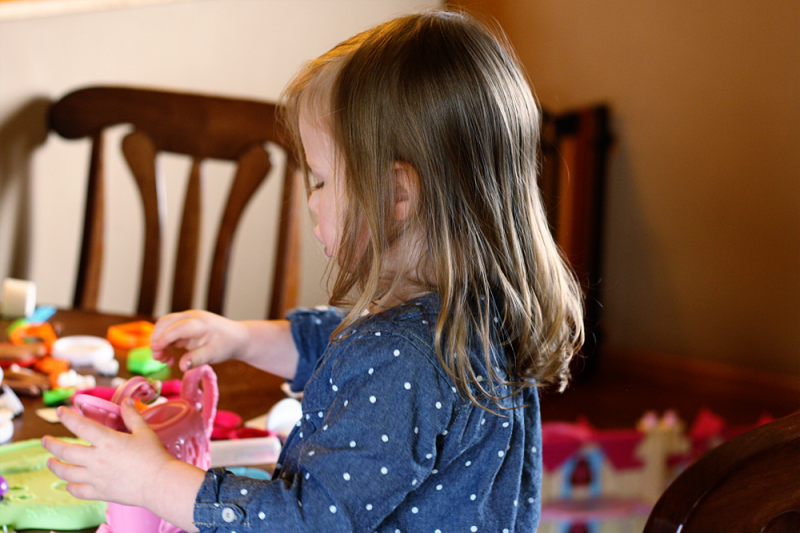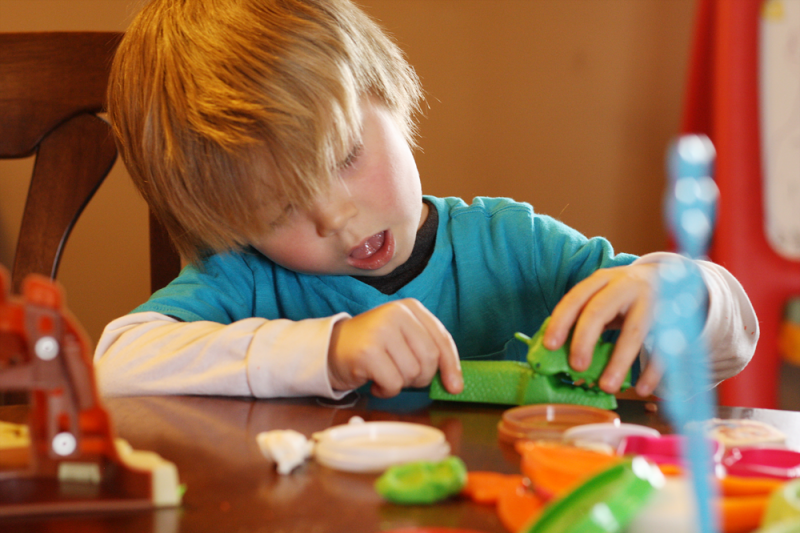 Gone are the days when you just roll out the dough and make pretend pizzas.
RoseArt Magic Fun Dough
truly is what the name implies– it's
magic
! You simply press on a temporary transfer, cut it out, encourage imaginative play and then once you roll out the dough again, the transfer disappears! I think the mom's had a little too much fun with this part!
It's just like a little tattoo for your play dough! Alea loved all the fairies, butterflies and flowers that went along with her Fairy Tea Party kit and Landon and Kaden loved the dinosaurs and cavemen that went with the Volcano Valley kit. And my type-A self loved that the transfers really did come right out of the play dough and it didn't leave the dough all discolored and gross.
Please tell me I'm not the only mother out there who goes a little crazy over mushed-together multi-colored play dough?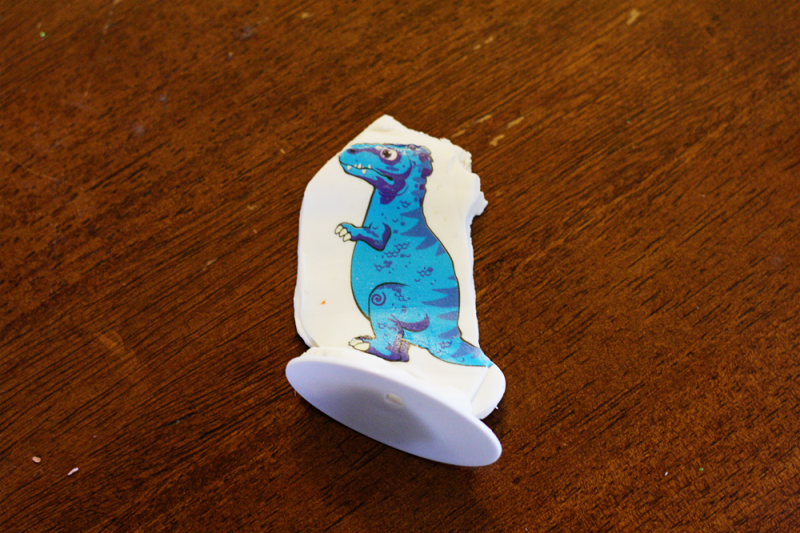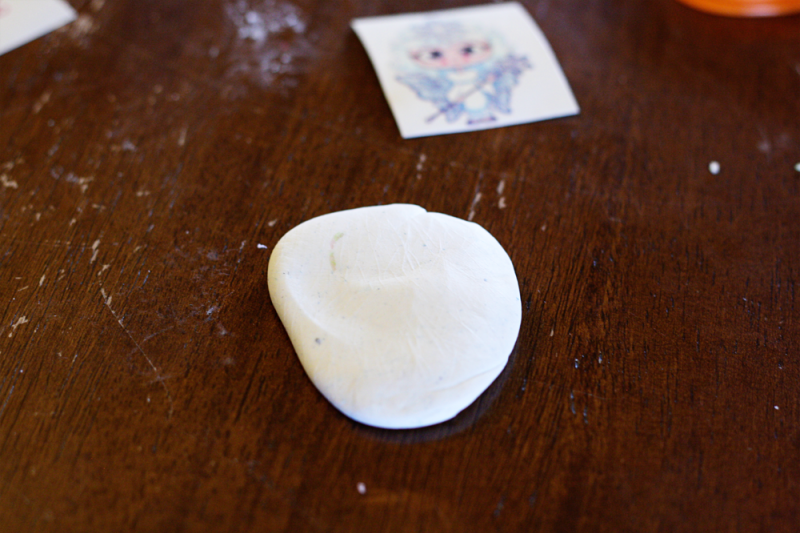 If you're starting in need of some fun Christmas ideas for your children or little ones in your family, than I definitely recommend this! It's so much more fun and interactive than those silly apps and movies. It gets them away from the computer screen and using their hands and imaginations. Alea honestly hasn't stopped playing with it since her play date Friday. She's played with it so much that it hasn't even left our dining room table, because I know I'll have to take it all out again within minutes of putting it away. She's skipped a lunch
and
a dinner because she was so excited about playing with her
Magic Fun Dough
!
(And I've gotten lots of extra studying and blogging done thanks to this awesome distraction!)
Check out this video to see the Magic Fun Dough in action and don't forget to enter the RoseArt Facebook Sweepstakes for your chance to win a $1000 Visa gift card! RoseArt Magic Fun Dough is available at Walmart and Target, but you can also purchase it on Amazon as well!
What sorts of toys do your kids play with that help spark their imagination?
Click below to visit this month's featured sponsor: