Here on Sunny with a Chance of Sprinkles, I'm all about empowering other mother's to be the best that they can be. Whether you're looking to spend more time with your little ones and do fun kids activities together or maybe you're interested in earning a little extra income for your family, you've got to do what's going to make you happy. Sunny with a Chance of Sprinkles is a for-profit blog. I don't blog soley to make money for myself and my family, but it is definitely an added bonus of blogging and I'm not shy at admitting that. I know making money in the blog world is kind of a taboo subject and one that a lot of people frown upon because "that's not the way it's always been," but I personally don't see anything wrong with it.
I work hard doing something that I absolutely love and it's amazing to me that it can also help provide for my family. What a blessing, right? If making a little extra money for your family, while also staying home is something that you're interested in, then I highly suggest you read on!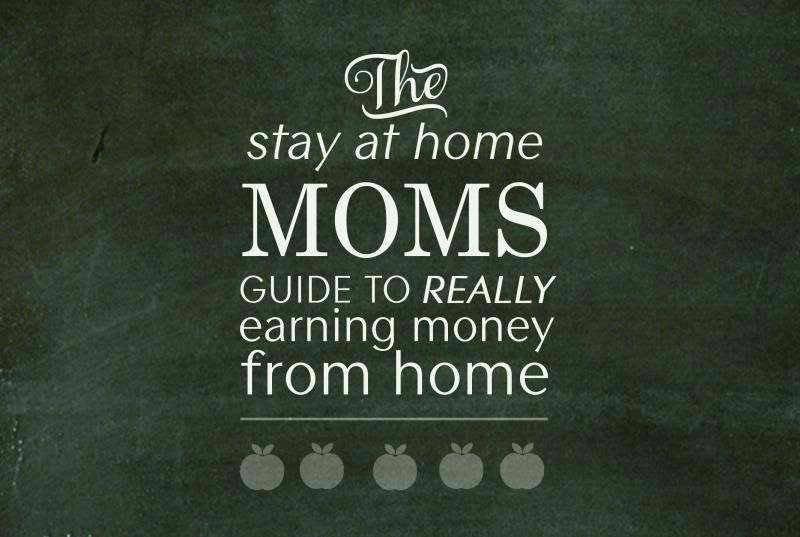 This post is sponsored by Green Apple Ideas
If you are a mom who loves being at home with your family, but needs some extra income, you are not alone.
A home business could be the solution for you. Green Apple Ideas helps moms learn how to start a business from home.
The first step is to decide what business you would like to start.
What skills and talents do you have? How can you use them to make money?
Here are some ideas to get you started.
• Baker – Create baked goods and sell from home
• Photographer – Photograph weddings or families
• Craft Sales – Sell your handmade crafts and jewelry on Etsy
• Fitness Coach – Start a boot camp or offer personal training
• Party Planner – Create a business planning birthday parties or events
• Bookkeeper – Use your skills to manage books for other mom businesses
• Tutor- Use your previous experience as a teacher to tutor kids
• Music Teacher – Teach lessons in voice or instrumental
• Graphic Design – Create logos and flyers for other mompreneurs
• Coupon Guide – Teach others how to save money by couponing
• Flyer Distribution – Take the kids along in your stroller and deliver flyers door-to-door for local businesses
• Illustrator – Create artwork to sell on Etsy
The next step is to plan out your business and decide what you will charge, how to get the word out about your new venture and decide how to organize your finances and office. There are lots of great books at the library that help with this process. Some of my favorites are "Mom, Incorporated A Guide To Business + Baby" by Aliza Sherman and Danielle Elliott Smith and "Purple Cow" by Seth Godin. Read all of the books that you can to get your hands on to get off to a good head start.
If you would rather have everything laid out for you in a step-by-step guide to get up and running faster, we offer online business courses that are affordable and easy to follow. Visit Green Apple Ideas to see which course would be best for you. Use the code "HOME" and receive 50% off of one course.
Good luck on your new adventure in momprenuer business ownership. Stop by our blog at www.greenappleidea.com for more ideas and to chat with other moms.
———————————-
I highly recommend you check them out! You don't need to be a blogger, you don't even need to start a blog, you just have to have an entrepreneurial attitude with a goal and an "end game" in mind. Use your talents, your skills, and you're imagination to your advantage!
What talent/skill will you put to good use?
Click below to visit this month's featured sponsor: