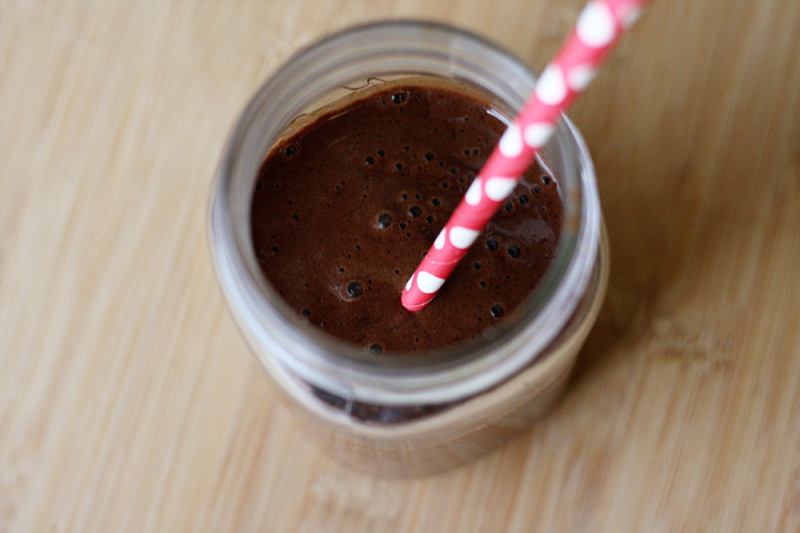 Do you remember
this post
a while back when I told you I was joining a 10-day challenge with my friend Lisa? And I promised an update? Well, better late than never, right? I honestly went into this challenge scared out of my mind. I'm not going to lie. I get nervous about change even though I knew that these simple changes were going to benefit me in the long run. I've lost FOUR pounds. FOUR pounds, just using the simple strategies that Lisa taught me and that I learned from our Facebook group. It's just amazing to me. During the 10-day challenge I was really, really busy with school and just life and general. It happens, right? But even putting forth that little bit of effort, I still managed to come out ahead! If I can lose 4 pounds barely trying… I can't even imagine what I could lose if I actually really put my mind to it. All I really had to do was replace one meal a day with the delicious Shakeology drink you see above, track my calories, and get some physical activity in for the day. The physical activity was what I had trouble with and didn't do so well on. It's definitely something I'm planning on working on my next go-round with Lisa!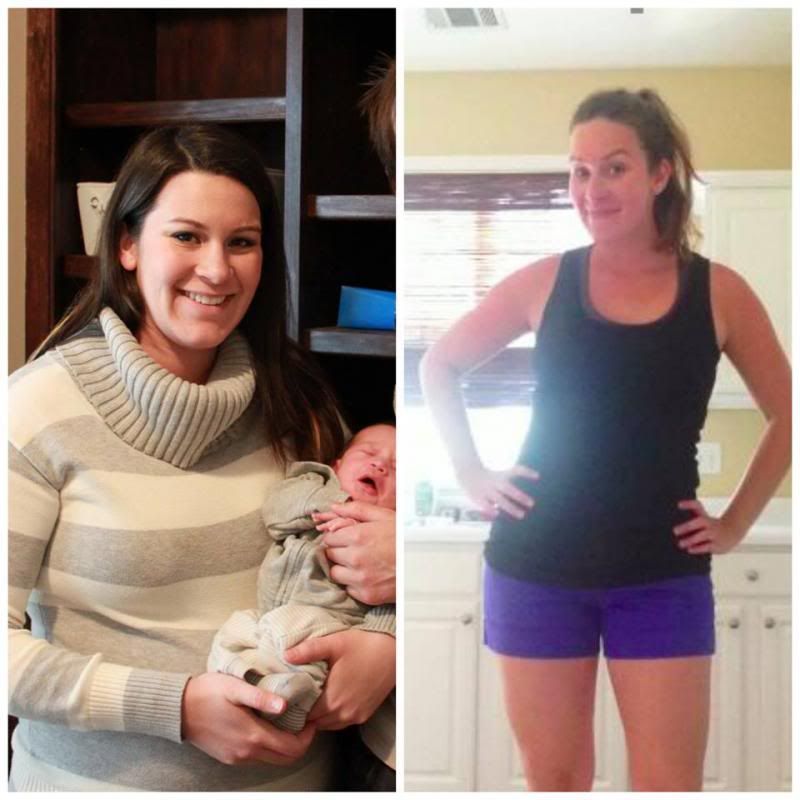 Who is Lisa:
Lisa's a work-at-home-mom who runs a business managing social media, building websites and is also a fitness coach. She has a toddler, Jack, and another little one arriving in April. Needless to say, she's very busy which sometimes makes nutrition and fitness take a backseat in her life. But it's a necessity! When you're a mom, you serve everyone else and so YOU time is important so you can be the best you! I know all of us mom's can relate to this,
"Feeling confident in my own skin was hard after my son was born. I had gained 65 pounds and it felt like I'd never be me again. I started as a participant in a 10-day challenge, got focused and then decided to try a 60-day challenge. The accountability and support system was amazing! Other women and moms that were going through some of the same things in life were there to cheer me on and catch me when I fell. It really changed my entire view of fitness. It all clicked. This wasn't about perfection. this was about trusting myself and moving forward to be the best me. Does that mean I eat pizza. You betcha! Does that mean you workout every day for hours? Nope! It means that with a better understanding of my nutritional needs (what's actually fueling my body) and what kind of workout actually gets me excited to workout was important to my success. If I deprived myself, I was doomed to fail. It's as simple as that." -Lisa
Life gets INSANE for all of us (especially around this time of year) but it's still so important to have something scheduled in that allows us to have some "me time." Lisa's workouts are 25 minutes (that's all, seriously!) 5x per week. Seriously, who doesn't have 25 minutes a day?
The program Lisa does is T25 if you wanted to check it out. Learn more about the T25 program here and if you're super interested in the program after you read all about it, you can totally purchase the T24 program here.
The Shakes:
From Lisa herself: Everyone asks me about these things because they look so good…I'm not someone to get behind many "products." This isn't a "product" that I sell. it's something that has change my entire meal planning in a given day. It replaces one meal, curbs my Starbucks cravings (I love frappacinos!) and helps keep my blood sugars balances. Plus, it's got everything I need in the way of supplements, greens, and probiotics for a day! I use it while I'm pregnant as well because it replaces my prenatal (be sure to ask your Dr first ladies!)
I can attest to the deliciousness of these shakes and I promise you, they're seriously filling! Sometimes I do half a shake and have some string cheese or turkey with it and then have the second half as a bedtime snack when my sweet tooth cravings are always through the roof. Interested in seeing what these shakes are all about? Purchase through Lisa here!
The Challenges:
The 10-day is a great jumping off point, a place to start and see what you like, don't like and what you need help with. It's very nutrition based and gets you in a groove. Super low key and gives you a support group for questions on FB. And don't worry, it's all closed, so no one has to see what you're saying about your weight/nutrition, etc. I've had challengers lose 5+ lbs in 10 days!
10-day mom challenge (not just for moms!): http://wahmuniversity.com/the-10-day-mom-challenge/
My 60-day is an extension of the 10-day. I like to personally help you pick a program that fits your personality, you get a meal plan for the 2-months that isn't fancy, but simple! You get one-on-one coaching with me and then accountability and a support group. Plus you get shakes as well to replace 1 meal a day. If you're interested in more info on that feel free to find me on Facebook or email me.
More Information:
To sign up to have Lisa as your coach for FREE click here!
To get more info on 10-day or 60-day challenges, here is her info:
Facebook: facebook.com/lisamarcia
Contact e-mail: workingmomgetsfit@gmail.com
Seriously, check it out! She's such an amazing, supportive woman and I absolutely loved my 10 days with her. Now that the busyness of school is wrapping up, I'm seriously considering signing up for the 60 day challenge! It's amazing all that I've gained with the 10-day program, I can't even imagine how much I'll learn with the 60-day. And by "gain" I mean all of the knowledge and support! Just after 10 days, I'm still making smart decisions and I'm actually craving vegetables and healthier "whole" foods more. Sure, I'll indulge in a cheeseburger every now and then, but that's what keeps me sane!
If I can do it, you can do it, ladies!
Click below to visit this month's featured sponsor: