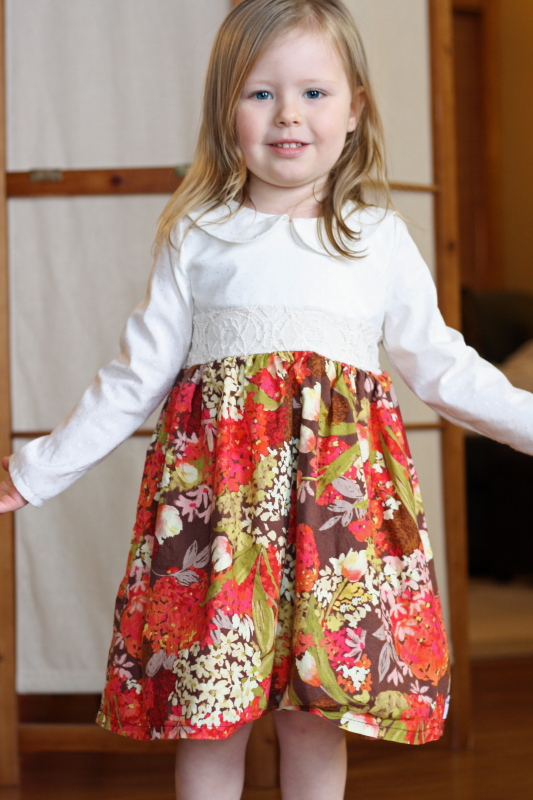 This dress was provided to us for review from Mary Helen Clothing, but all opinions are our own.
Okay, let's be real for a second. Girl's clothes can be so darn tacky sometimes. All the glitter and silly "angel" and "princess" sayings just make my skin crawl. I know that mom's of boys say it can be hard to find cute boy clothes, but sometimes I have to say, it's crazy hard to find cute girl clothes, too. Especially when it comes to dresses. We live in Minnesota for crying out loud… yet when I go to look for dresses for Alea, I'm bombarded with sleeveless dresses and a rare sleeved dress that isn't up to my standards. I'm a bit picky sometimes, what can I say?
This dress, however, is nothing but perfect in my eyes. A long-sleeved dress? Genius! It made the perfect Thanksgiving day outfit for Miss Alea and she got so many compliments on it. So many so, that I think it may of went to her head a bit. She was requesting to wear it when we went to run errands shortly after these pictures were taken. And she even told me that she's "never taking it off." (Don't worry, I managed to get her into her jammies for bed last night!)
Mary Helen Clothing knocked it out of the park with this one. But if you spend even a millisecond checking out her shop, you'll realize pretty quickly that cute is a pretty consistent theme for her clothing. We also love the Pheobe, Charlotte and Cassidy dresses!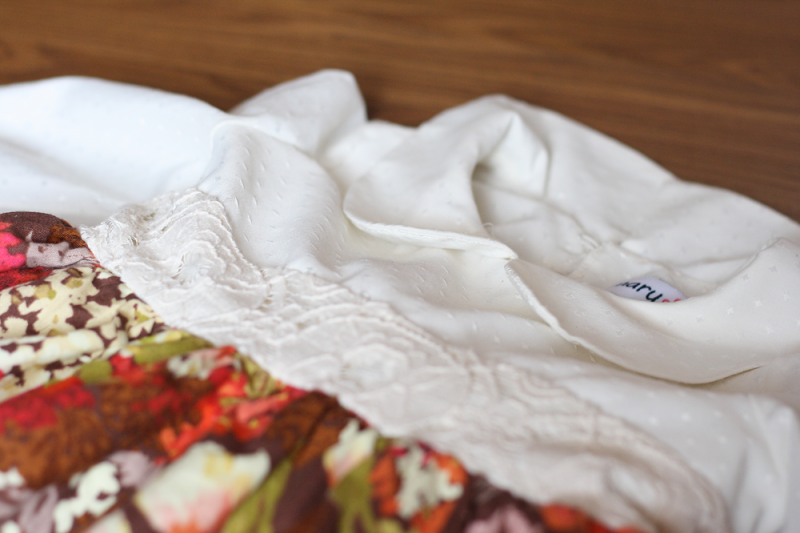 I just can't get over how beautiful this dress is! The pretty browns and pinks and oranges have me swooning and the little details just make me smile. I love the sweet little pearl buttons in the back and the beautiful lace tie. It's so classic!
And since we love this dress so darn much, we're also giving one away for your little princess! Thank you to Mary Helen for hosting such a fun + generous giveaway! Good luck entering + please play fair!
Click below to visit this month's featured sponsor: