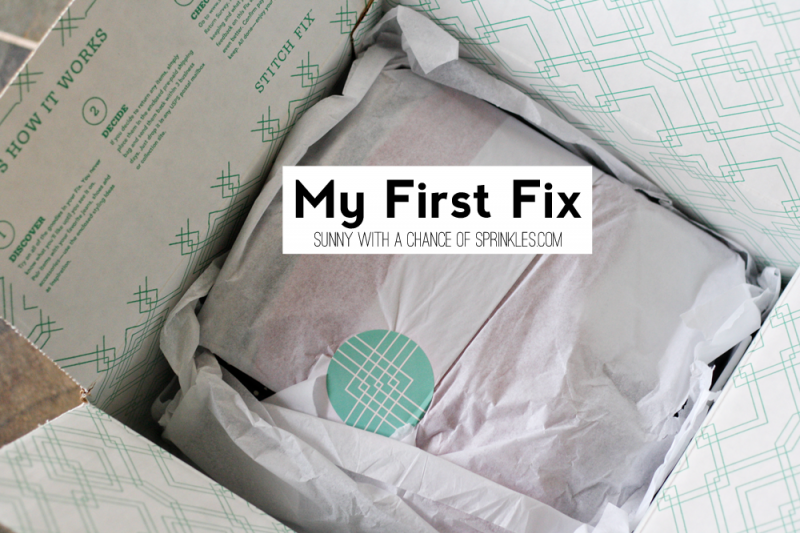 I've seriously been dying to try
StitchFix
for the longest time now. I've seen blog post after blog post with these fun outfits and adorable clothes, that I just couldn't help myself! These are some of my favorite posts to read. I love getting in inside peak and these fun subscription boxes, so I finally decided to order my fix! We were out of town for Thanksgiving when my box arrived, but as soon as we got home I was SO excited to dig in and see what the stylists at StitchFix pulled for me! It was so much fun to get a box full of adorable clothes in the mail and try them all on in the comfort of my own home. I'm sure you mama's know how difficult it is to take a little one into the dressing room to try on clothes– it's next to impossible! It made it easier to be able to try these clothes on in my own home. Even if Alea did pop-in hear and there, it wasn't as disruptive as it would've been in a dressing room, you know?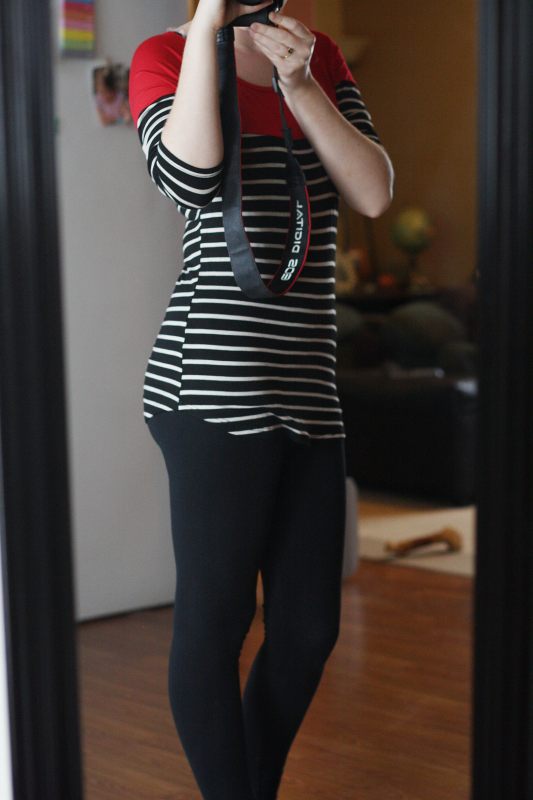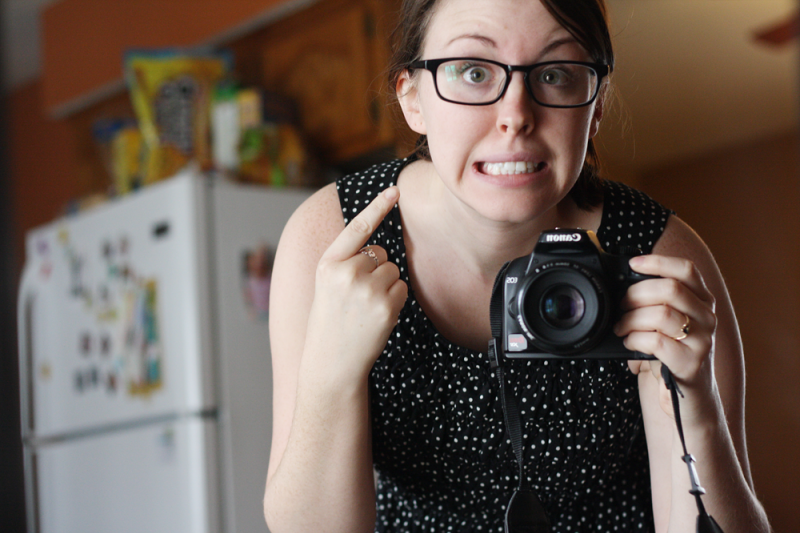 Only for a
Stitch Fix
post would I take pictures first thing in the morning with no make-up and messy crazy hair. Just for you guys my friends, just for you guys!
Skinny Jeans: These were so stinking cute! I was really surprised how well they fit and how cute they were! I really loved the dark wash too– I'm a dark wash kinda girl, they make your legs look skinnier 😉
Long-Sleeved Tunic Top: This was adorable too! It covered my tush enough so that I could wear it with leggings and it was a color that I don't own a lot of and wouldn't normally wear. It would've been a good addition to my wardrobe!
Black + White + Red w/Stripes: This shirt definitely fulfilled my two requirements on my style file for stripes and long sleeves! I'm kind of a stripes fanatic lately and I'm totally obsessed with anything black and white. It wasn't as long as I would've hoped, so I probably wouldn't wear it with leggings again, but maybe a pair of black skinny jeans instead?
Grey Zip-Up Sweater: This was so cozy! And I absolutely loved the grey! It was also long enough for me to wear with leggings too– which I love!
Polka-dot Dress: How cute is this dress? Seriously! This would make the perfect holiday outfit, wouldn't it? Just add a black or white cardigan, maybe even a red one and you'll be good to go!
———————-
Have you had any experience with
StitchFix
yet? I think I'll definitely try it again next month or whenever my next box is scheduled for. I'm going to make sure I'm much more clear on my style profile and very specific in my comments about what exactly I'd like to receive in my next box. They did a pretty darn good job, but you just have to let them know what your personal style is! According to my sweet friend
Mandy
, the boxes just get better and better the more clear you are with them!
Now let's play a guessing game! I chose ONE piece from this fix to keep. Which one do you think I chose?
Click below to visit this month's featured sponsor: