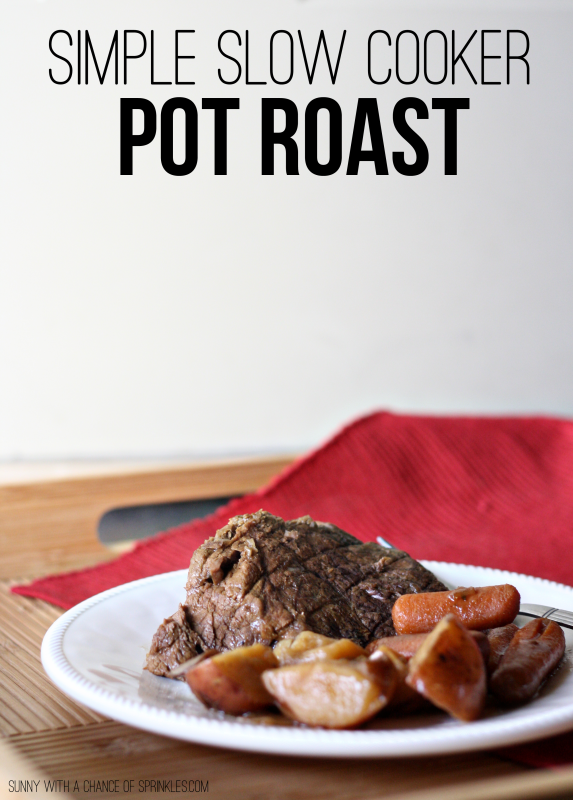 I created my simple slow-cooker pot roast using Campbell's Slow Cooker Sauce as part of a sponsored post for Socialstars. #CampbellsSkilledSaucers
We all lead very busy lives and sometimes dinner is the last thing on our mind at the end of the day. I know after a day of classes I'd much rather order take-out than take the time to put together something that resembles a meal other than frozen pizza. It takes so much effort, you know? However, I think I've found the solution to all my last-minute dinner problems. It may take a little planning ahead, but with only 5 minutes of prep-time and
Campbells Slow Cooker Sauces
I can have a simply amazing weeknight dinner prepared in no time. And the best part? It's ready when I get home from school and I'm not left staring into the endless abyss that is our refrigerator.
Creating these simple and delicious Tavern Style Pot Roast was a cinch with the pre-made sauce. It was so easy that I decided to take a couple extra minutes to chop up an onion, dice some red potatoes, and add a handful of baby carrots. But that may have just been the over-aciever in me!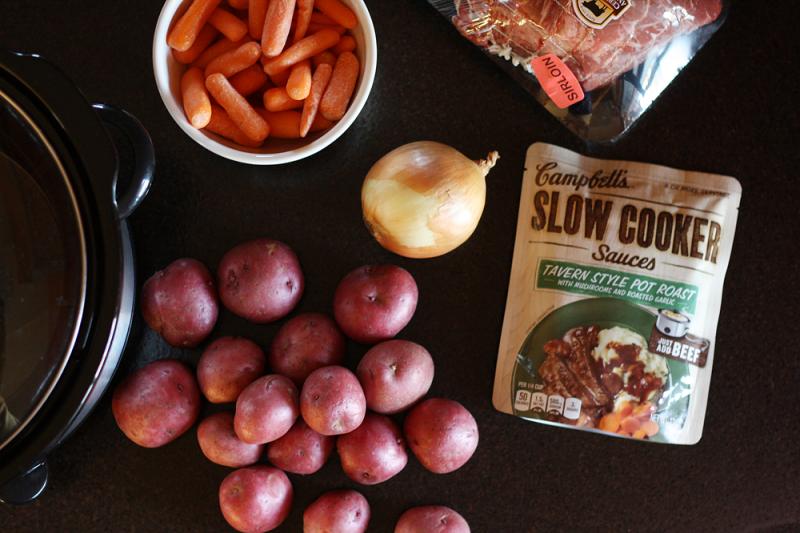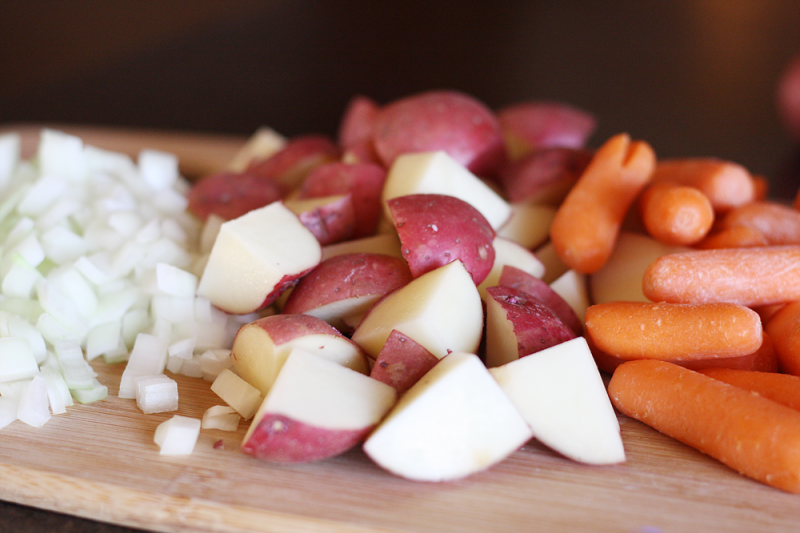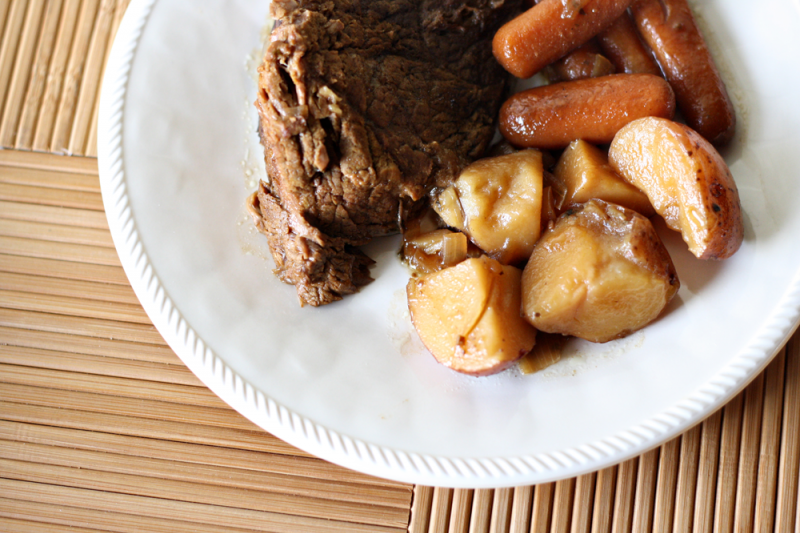 Ingredients:
1. Campbell's Slow Cooker Tavern Style Pot Roast sauce
2. A dozen red potatoes
3. 1 yellow onion
4. Half a bag of baby carrots
5. 2lb beef roast
(There's no need to add any water or liquid. I know, I was surprised too!)
Recipe:
1. Make sure your beef roast is thawed and place in a 5qt crock-pot.
2. Chop up potatoes and onions and add to the crock-pot along with the carrots.
3. Pour your Campbell's Slow Cooker Tavern Style Pot Roast sauce over the beef roast and veggies.
4. Cook on high for 6 hours.
Now just think of all the things you can get done while your roast is cooking away. You could run some errands, do some cleaning, or even get some yard work done. I highly recommend having something to do to distract you while your roast is cooking or you'll probably just hover over your slow cooker all day drooling and waiting for it to be done. Not that I know that from experience, of course!
Intrigued? I'm sure you are! There's several varieties of Campbells Slow Cooker Sauces to keep meals interesting, too. You can choose from Tavern Style Pot Roast, Sweet Korean BBQ, Hawaiian Luau, Moroccan Spiced Stew and Mexican Red Chile Taco. Not only are they amazing the first time around, but you can also use your leftovers to create delicious sandwiches, tacos, or casseroles for another easy to prepare meal for the next day!