Once again I've been
extremely
happy with my
Stitch Fix
box this month! I know I'm keeping at least two items, but I need your help to decide what the second item will be. I never thought I'd become a Stitch Fix convert, but I definitely am! I was always scared of the monthly cost per box + the cost of the clothing/accessories, but really? It's the middle of winter here in Minnesota and just thinking about loading Alea up in the car to go anywhere to go shopping
and
try on clothes sounds like my worst nightmare. I literally shudder and cringe at the thought. The convenience of the fixes trumps all, in my opinion, and I will definitely continue my fixes!
(And plus, these posts are just too fun to write + share!)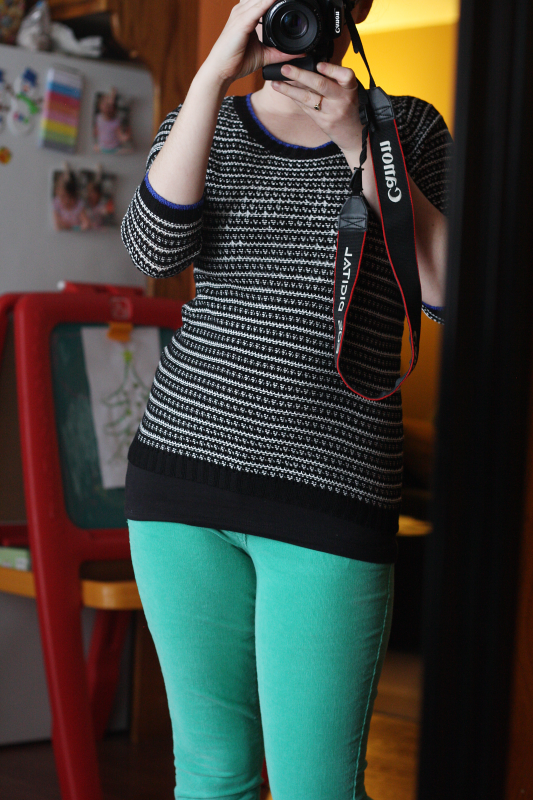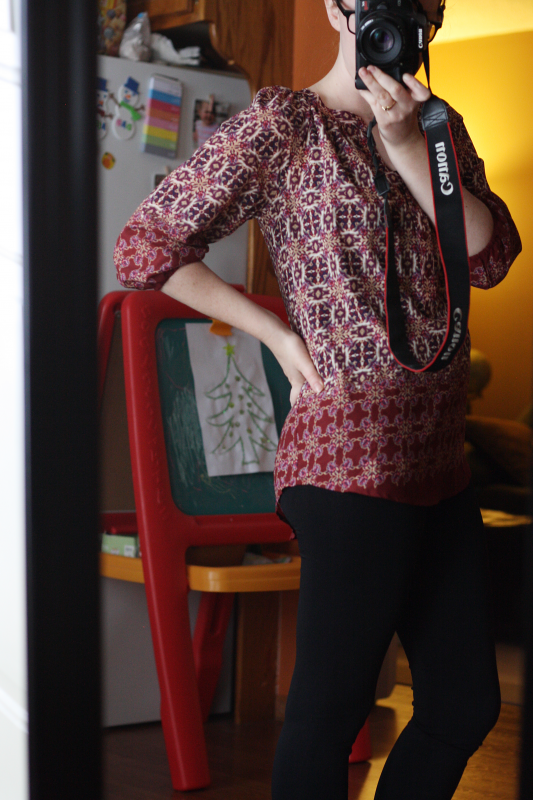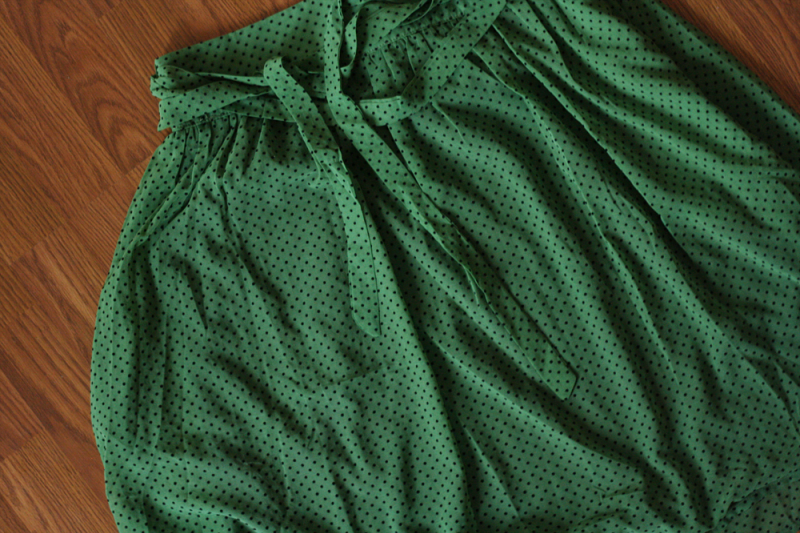 Green Polka Dot Skirt:
Alright, in all honesty the green skirt was a definite no way! I'm just not really a skirt person unless they're of the maxi variety. They're just not really my thing. So I didn't even bother trying it on or anything, it just went straight into the return envelope.
Blue + Grey Polka Dot Scarf: In contrast to the skirt, this scarf was a yes, yes and YES! I'm a huge fan of scarves and being that it's been frigid cold lately, it was a no-brainer really. It's an infinity scarf so I can wrap it around up to three times, but in the picture above it's wrapped twice– perfect!
Tribal Print Dress: I seriously loved this dress. The pattern was perfect and I loved that it was long-sleeved. I could totally wear it during the winter and not freeze my butt off. The length, the cut, everything was perfect… except it was a little tight on me. I was totally bummed! Taking it off I was a little nervous that it would rip! I'm totally bummed though… this one would definitely be a keeper otherwise.
Now these are the two I'm having a heck of a time deciding between–
Black + White Striped Sweater: I have a thing for stripes and black and white lately. It's almost an addiction. I shouldn't even be allowed to keep this one, but I really love it. After pulling it out of the box it was a definite yes, but after trying it on and looking at the pictures I'm second guessing my decision. Is it a little short? I'm wearing a longer tank-top underneath it to help lengthen it, but I'm just worried that the length of the sweater + the stripes make me look a little bit wider? What are your thoughts?
Burgundy Peasant Top: Now this is something I would have probably never picked out for myself. I really love the pattern and that it's long enough in the front and the back for me to wear leggings with it if I wanted to. I think that it would look amazing with a pair of regular skinny jeans and a pair of brown boots though, don't you think?
>>>>>>>>>>>>>>>>>>>><<<<<<<<<<<<<<<<<<<<
And I have a bit of a confession to make. I raced around the living room kicking toys out of the way so they were out of the line of vision in the reflection of the mirror. Yep. Guilty! Normally, I wouldn't care, but post-Christmas our house was an absolute disaster and Alea had been playing all day long. You would've been disgusted, I'm sure.
See last month's fix HERE.
And if you're interested in signing up for your first stitch fix, I'd love it if you used my referral link! Just feed my addiction 😉
What's your favorite piece from this fix?
Click below to visit this month's featured sponsor: