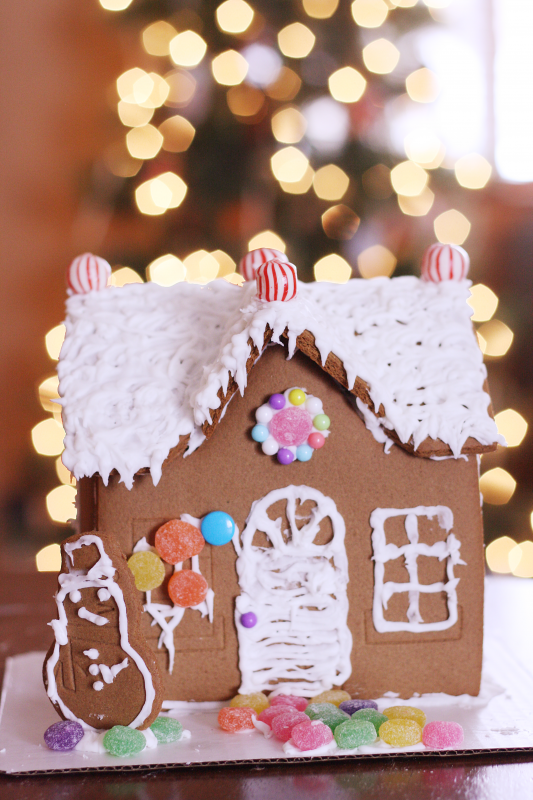 That gingerbread house up there looks pretty spiffy, doesn't it? I mean, compared to the picture on the box it came in, it's nothing spectacular, but the stories that evolved from it make up for the fact that I couldn't pipe frosting for the life of me and we decided to completely forgo the fondant. It's charming + you can actually tell that a child made memories while creating it. This was a first for both Alea and I– I had never put together a gingerbread house until Christmas day when we decided to attempt Alea's
Christmas eve
present.
I never knew how difficult putting a gingerbread house could be! I was practically sweating trying to get all four walls to stay up and together and I contemplated grabbing my glue gun on a number of occasions. (Like the second or third time the walls came crashing down… I lost count.) And by the eighth time I turned around to catch Alea sneaking gumdrops and candies I basically just gave up and let her eat our gingerbread house supplies.
And sure enough… after watching me suffer from the sidelines, Cory finally stepped in to show me how it's done!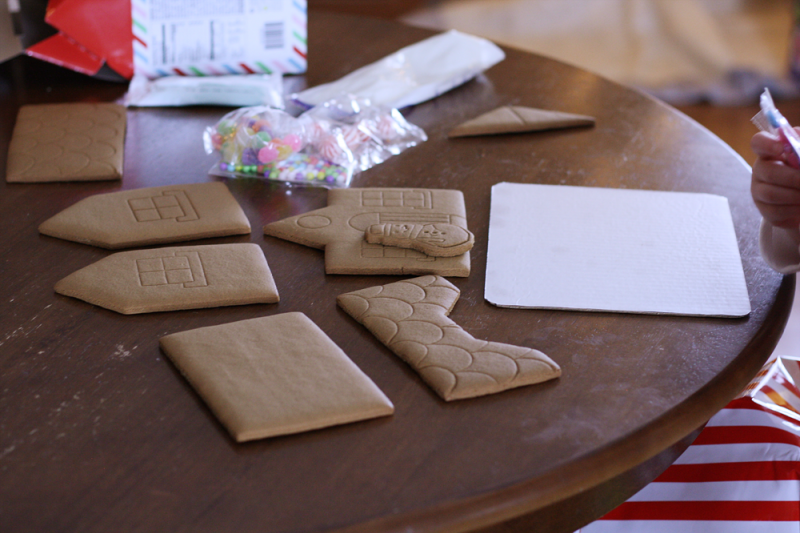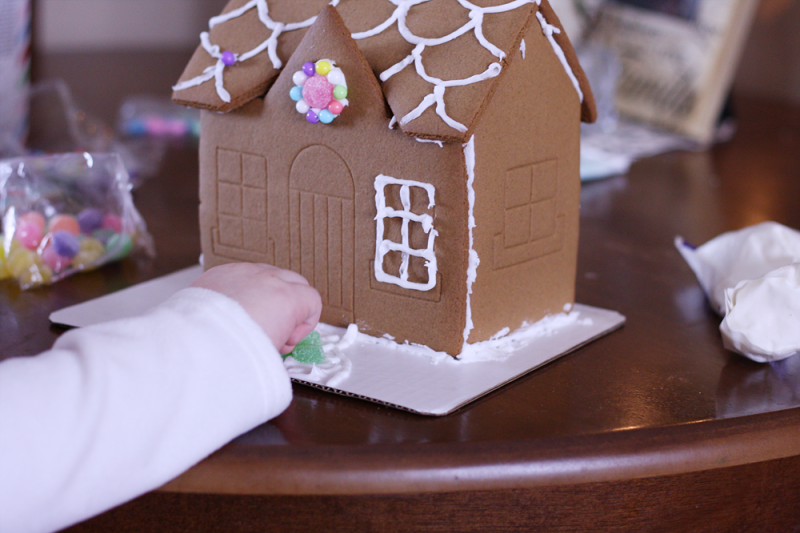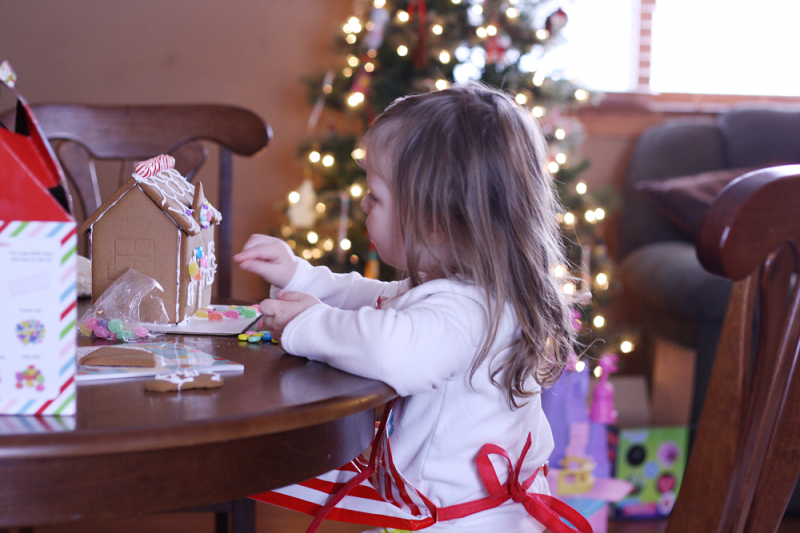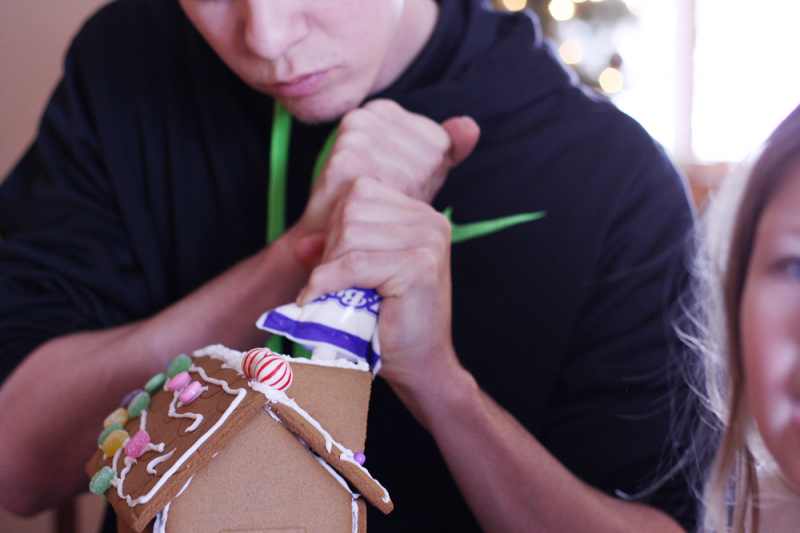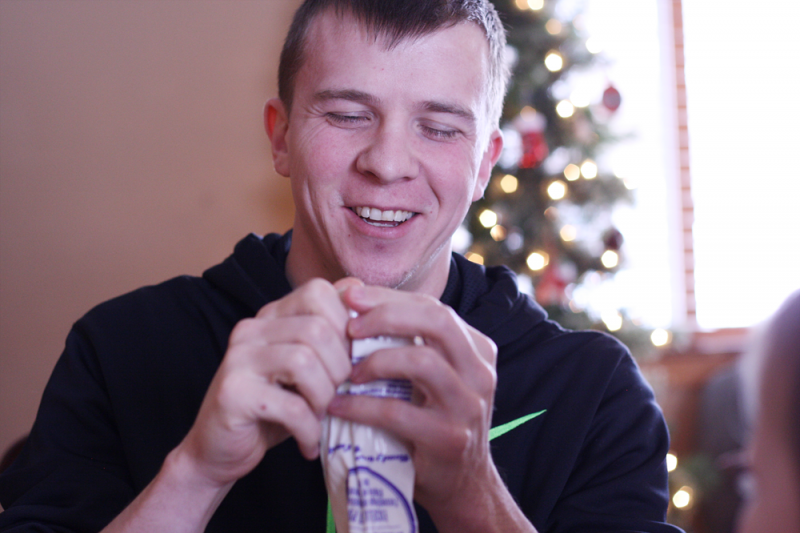 You see that smirk? That's his "cocky I know it all" smirk. And I have to admit, he did a much better job of finishing the gingerbread house than I could have! In my opinion, this gingerbread house building experience was fun and all, but boy was it stressful for my Type-A self! Next year if we decide to attempt another one, I think we'll just get the hot glue gun out from the get go!
Have you built a gingerbread house before?
Click below to visit this month's featured sponsor: