Kohls generously provided us with a gift card to do Christmas shopping for this family and The United Way paired us with a family to gift to!
However, I received no compensation for this post.
When we were given the opportunity to join forces with Kohls and The United Way to adopt a family in my town and provide them with some Christmas cheer, there's no way I could say no! This time of year has been jam packed for me with finishing nursing school (I'm graduating today!!!), preparing for my own Christmas, and what have you, I knew that there still had to be a little extra time somewhere to help someone in need! This time of year's crazy for everyone, right? That's just the thing though. While we're trying to cross x-y-z off our holiday to do lists, sometimes I think giving back to our community and those in need can be forgotten.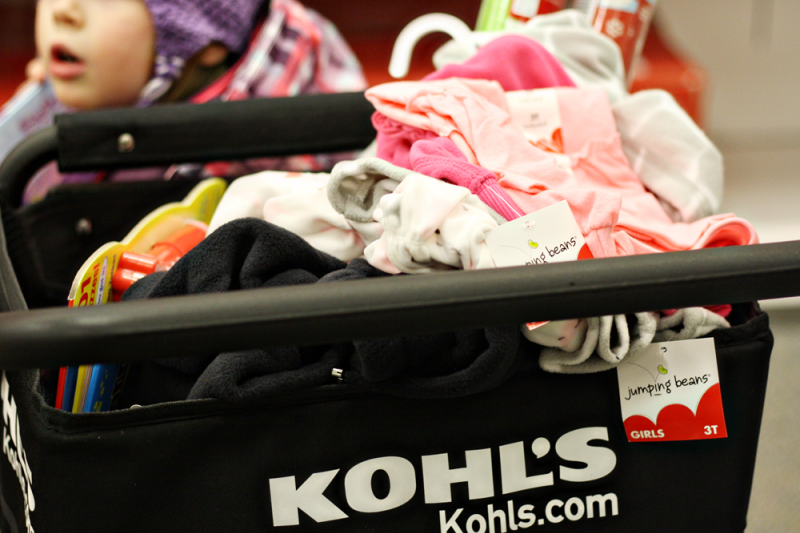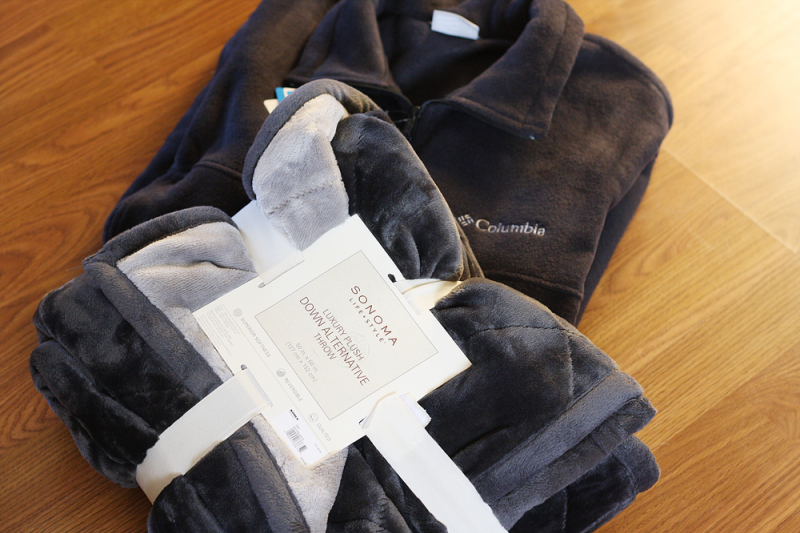 We weren't about to let this family down, though! I was excited to see that we would be helping a single mother and her two-year-old daughter who live right in our town. I knew that Alea would have an absolute blast picking out fun toys for the little girl– especially since they're so close in age! The weekend before finals, Alea and I trekked over to Kohls to do some serious shopping! I'm kicking myself now for not taking a video, but Alea was the sweetest thing ever. If she had her way, she'd buy every single toy in there for the little two-year-old girl on our list. And trust me, there were plenty of toys to choose from! She was especially proud of the baby doll she found that was also dressed up like Belle from Beauty and the Beast. "This is perfect, mommy! The girl loves princesses AND babies!" How cute, right?
Then on the day finals wrapped up, Alea and I turned on the Christmas music and danced around while we wrapped the presents and drank hot chocolate. It was so perfect! (Minus the fit Alea threw when she realized that wrapping presents was harder than she thought it would be!
Just yesterday, we dropped off the presents at the local food shelf so the family could pick them up. My heart ached a little bit when I had difficulty finding a place that so many people rely so heavily on. It made me feel a little sad and a little selfish that I haven't gone out of my way to find them prior to this opportunity. However, now that we know where it is and how close it is to our house, we will definitely be making more stops there to drop off food and maybe even more presents!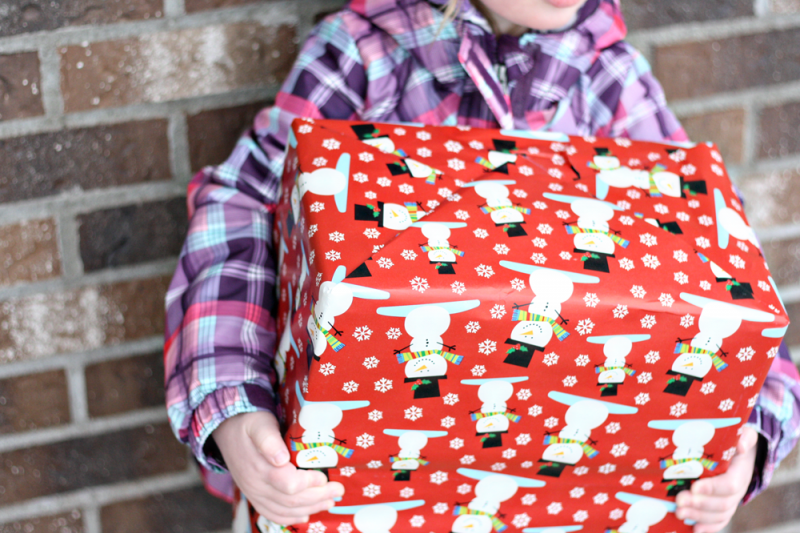 When we got there, Alea was literally jumping up and down with excitement! It made my heart so happy to see her so excited to give to others! We dropped off the presents and left with a full and happy heart. I feel a little silly in a way posting this on my blog because I don't really need an "credit" or anything in return for this post. Just the opportunity to do this for this family was enough for me, you know? But I hope this post serves as a reminder to you, too, that it's still not too late to run to Kohls to pick up some gifts to give to families in your local community! It's never too late to spread some Christmas cheer! 🙂
Side Note: I'm absolutely horrible at wrapping presents. HORRIBLE!
And to continue the season of giving, Kohls and I would like to give you the opportunity to win a $50 gift card to Kohls! I have it right now in my hot little hands so I'll be ready to mail it off to you as soon as I pick a winner next Friday the 27th! We'll call it a belated Christmas present, okay?
Good luck!
a Rafflecopter giveaway
Click below to visit this month's featured sponsor: