This post is sponsored by Yoplait, but you're receiving my 110% honest opinion!
Don't act like you've never wanted to have a taste test between two brands of the same thing and decide for yourself which one was better. If you tell me you've never fantisized about this, I won't believe you! We were recently given the challenge by
Yoplait
to decide and share truthfully and honestly which blueberry greek yogurt we preferred, so Alea and I decided to accept the challenge! We've always been Chobani fans through and through, so I think the results of this challenge may surprise you. Or maybe they won't– you'll have to read on to find out!
For comparison purposes,
Yoplait
was a better bargain than the Chobani at my grocery store and if you know me, I'm always up for a bargain! We set up our little testing station after we got home from the grocery store. I lined up the yogurt in my cute little mini latte Anthropologie bowls and we went to work testing our favorites.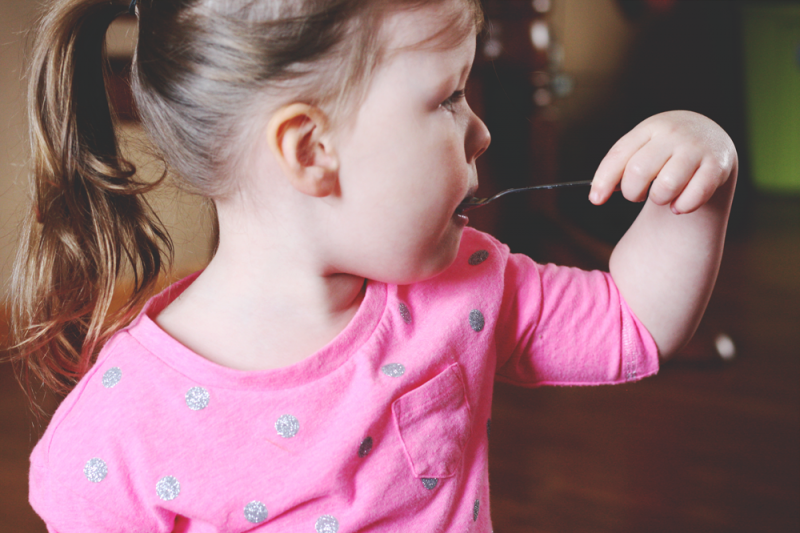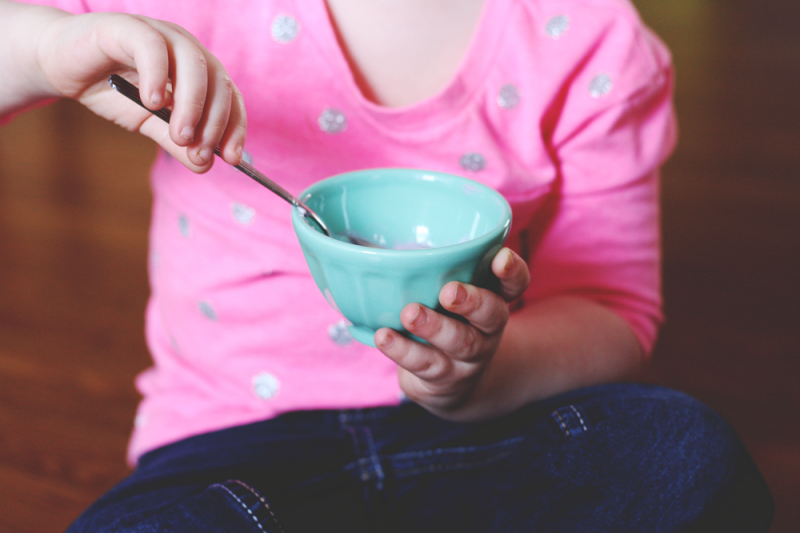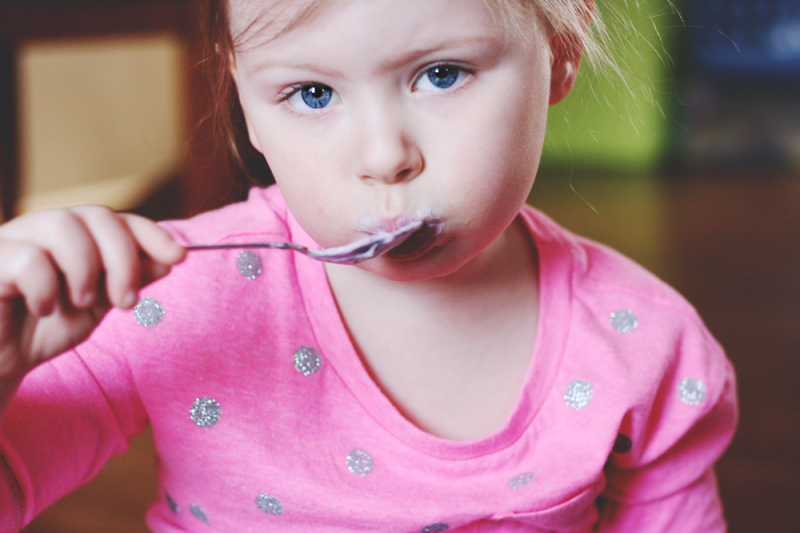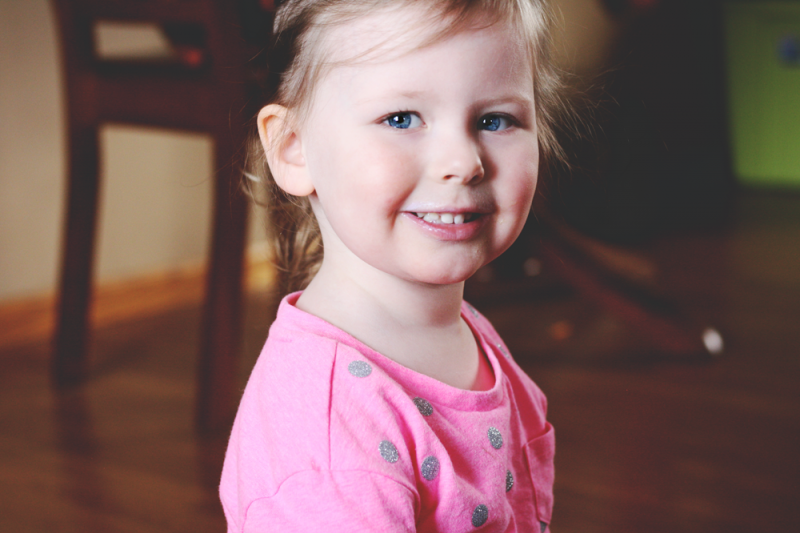 And Alea's choice was…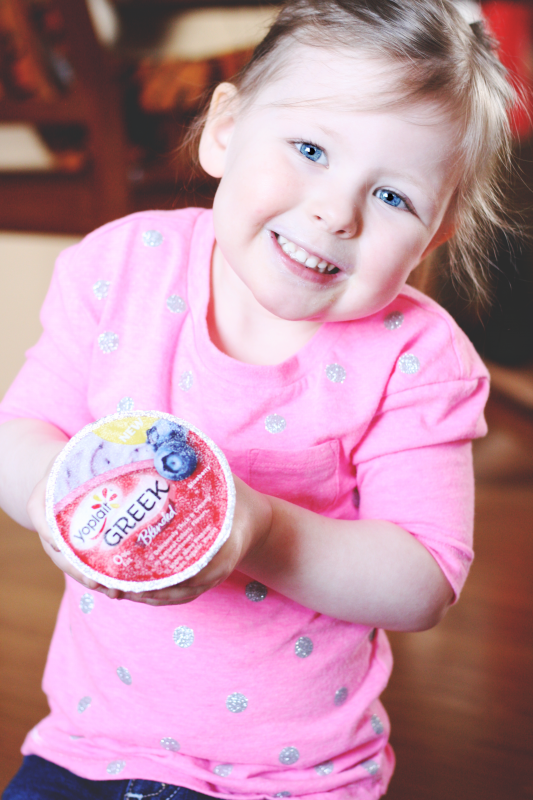 She loved the Yoplait– yogurt mustache and all! I had a feeling she'd choose the
Yoplait Blueberry Greek Yogurt
. She's not a big fan of chunks in her yogurt, and this one was definitely smoother. It also tasted sweeter than the Chobani, so I knew from the get-go that the Yoplait was going to be her choice! And sure enough, I was right.
She gobbled up her whole bowl and asked if we could make a smoothie with my bowl! Silly girl. But of course we whipped up a yummy smoothie shortly after. Can't say no if she's begging for blended up fruits and vegetables, right? We'll share our yummy + simple smoothie recipe on the blog next week!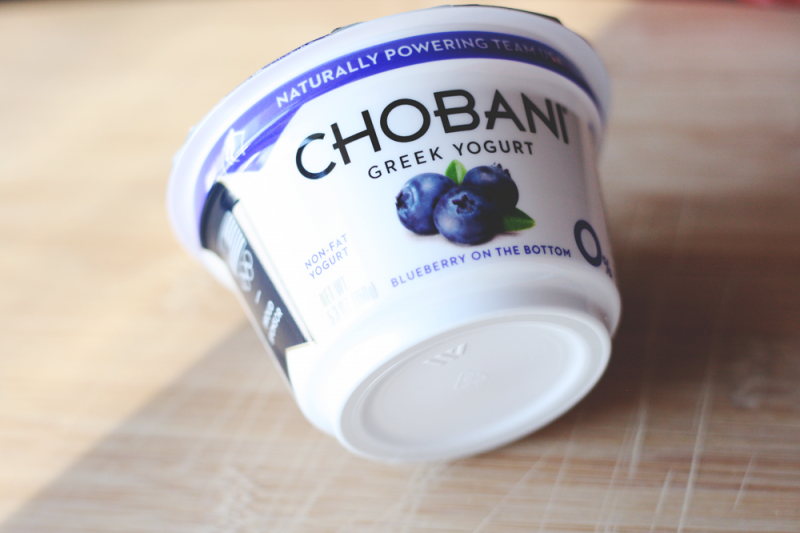 Personally, my favorite was the Chobani. I thought it was a little thicker and creamer and I liked that it wasn't quite as sweet as the Yoplait. I've always been a Chobani girl, but I can still see myself buying the Yoplait in the future– especially since Alea likes it so much more and it's a little cheaper!
Now Yoplait just has to make their Greek yogurt in tubes for the kiddos and I'll be 100% sold!
Now I'm off to the supermarket to grab a bottle of Diet Coke and a bottle of Diet Pepsi to find out which one I really like more. Even though I already know Diet Pepsi is going to win. (Sorry Coke lovers!)
Which Greek-style yogurt is your family's favorite? Have you taken the taste test yet?
Click below to visit this month's featured sponsor: