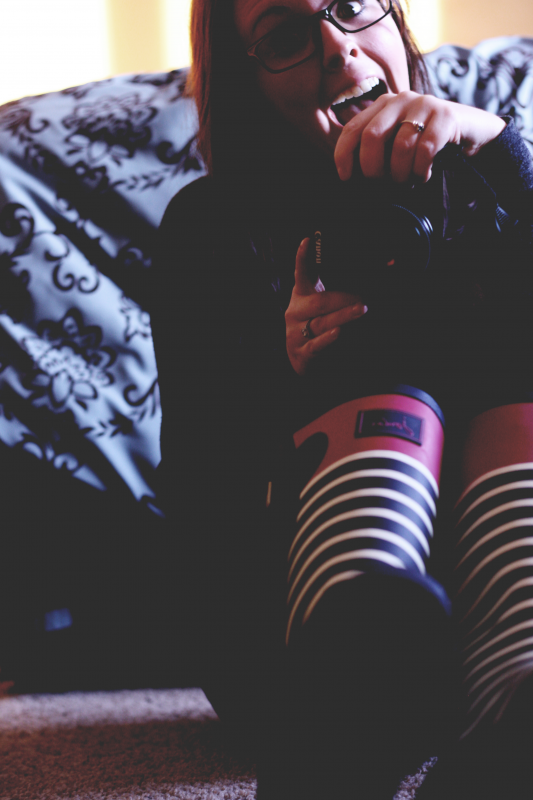 I received these rain boots from Joules to facilitate this review.
This winter weather is really starting to wear on me. Last week we endured -50 degree temperatures and now yesterday and today we've been getting more snow. Cory uses my junky commuter car for his work car and Alea and I use the more reliable vehicle. Well, my red little "ladybug" (as some friends from college affectionately named her), didn't want to start in those frigid temperatures last week, so Alea and I were stranded at home while Cory took the reliable vehicle to work. And now today, I told Cory not to take the "ladybug" again because the winds are so bad. The last thing I need is my fiance blown off the road in my crappy car!
So, Alea and I are hunkered down at home today and it's probably a good thing. My to-do list is about a mile (or three) long and we still have our Christmas decorations up for crying out loud. Time to get the decorations down and get some boxes packed for our big move. And what better outfit to wear for Christmas un-decorating and packing and to do list checking than something comfy and cozy.
Enter: black leggings, Hello Apparel sweatshirt and my new favorite Joules rain boots. It's all about comfort today, but comfort doesn't have to be yoga pants and a worn-out t-shirt from high school. It can still be cute! This, my friends, is my all-time favorite outfit right now. And I'd be lying if I told you that I'm not wearing this tomorrow, too!
The rainboots make the outfit, don't ya think? #rainbootsftw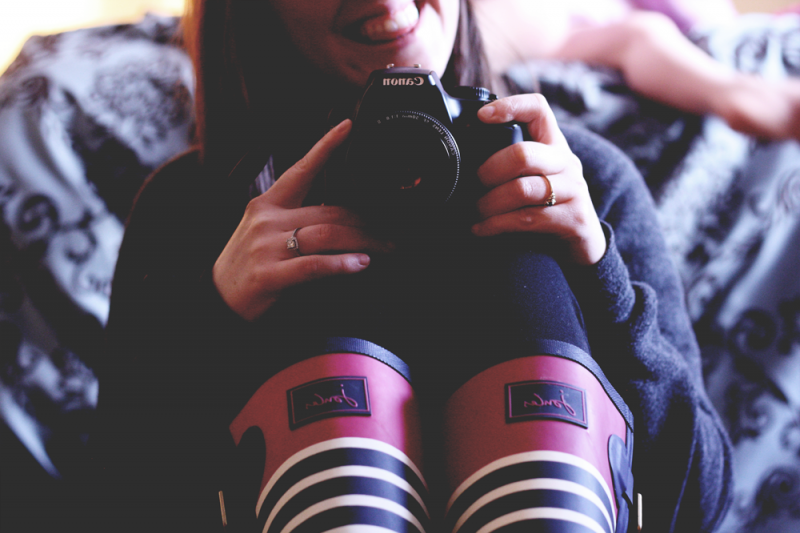 Click below to visit this month's featured sponsor: