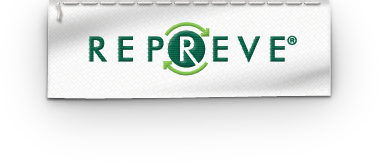 Thank you to Repreve for sponsoring this post!
I have a sad confession to make. We've been really, really horrible at recycling lately. It's something I'm a bit ashamed to admit, because I used to be such a stickler about it. I would always make sure we had at least a paper grocery bag set out for recyclables and anything and everything that could be recycled would be. I've been so lazy about it lately though and it's just plain ridiculous. And I know I'm not alone in this. Only 30% of Americans recycle plastic bottles. Isn't that crazy?
We need a serious recycling overhaul in this house (as well as this country) and I'm definitely going to make it happen. Especially after finding out about the company Repreve. Did you know that this company uses water bottles and other plastic things that you recycle to create clothing and cool things that you use every single day. Sweet, right? All kinds of great brands use Repreve, as well! These brand include North Face, Lauren Conrad's XO, Volcom and more!
It's really incredible everything that they can do with plastic bottles. All
you
need to do is your part. You just need to toss that plastic bottle in the recycling bin rather than in the trash + it's on it's way to becoming something more.
Stay tuned! I'll be showing you how to get your little ones on board with recycling. Alea and I did a really easy activity that I can't wait to share with you. She was literally going through our entire house afterwards searching for things she could recycle! I'm sure we can all agree that if our little ones are aware, they're going to hold us accountable and if they hold us accountable, then we'll be recycling so much more in 2014!
How do you make recycling work for you and your family?
Click below to visit this month's featured sponsor: