The year 2016 will ring in my 5th year of blogging. Just saying that makes my jaw drop a little. It's so hard to believe that I've been writing in this space for five years now.
I know some may say that blogging is loosing it's luster and that blogging isn't going to be around forever, but in my opinion, I think blogging is here to stay. And I'm planning on riding this blogging wave as long as I possibly can. Blogging is a way for me to be creative in my free time when I'm not working my not-so-creative job as a registered nurse. Blogging is my way of getting all my thoughts onto virtual paper, especially with our current struggles with secondary infertility. It's my way of sharing fun things with my readers and connecting with you all on a more personal level. I just absolutely love it.
Here are my most popular posts from January 1st of 2015 to December 31st of 2015. Some are older posts that have continued to shine and some are more recent posts. Nevertheless, thank you for continuing to read along and supporting me in this little space of mine!
My Most Popular Posts of All Time: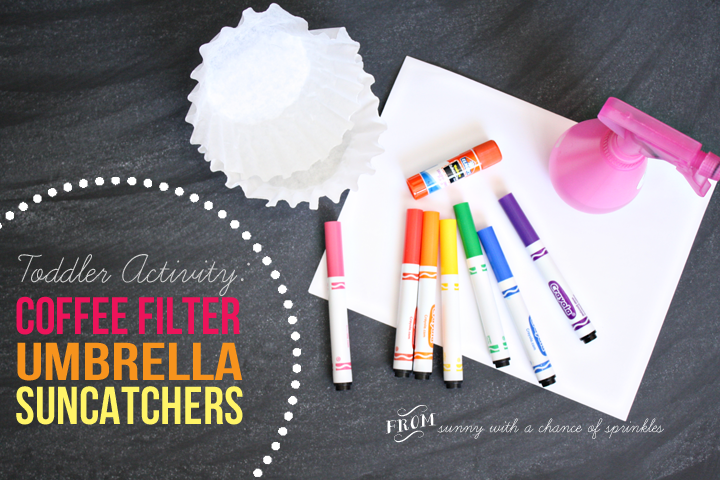 1.
Toddler Activity: Coffee Filter Umbrellas
: I feel like I posted this a million years ago. It quickly became my #1 most popular post and has stayed in that position ever since. This was such a fun little craft that Alea and I did together and is the perfect spring-themed craft, as well! You only need a few things and your kiddos will love it!
2.
How to Synch Your Instagram with Your Facebook Page
: I think I may need to do a little updating on this post, but it's certainly been helpful to a lot of people. I love that I can share my Instagram photos directly to my
Sunny with a Chance of Sprinkles Facebook page
! It's easy peasy and most definitely helps to increase engagement on my Facebook page. (And we all know that
any
engagement on Facebook is good!)
3.
How to Care for Succulents
: Everyone loves succulents. They're so fresh, so beautiful and they've been a huge fad for a while now. The only trouble is, they're somewhat difficult to care for. I decided to break it down and talk all about how to care for succulents!
4.
Photography for Beginners: Shooting in Manual Mode for Beginners
: If you're new to a DSLR and need to learn your way around, then this post is right up your alley! I wrote this post after sitting down and really learning my camera on manual mode. It took some time and I'm still learning. Let's face it, we're always learning! But, to this day I use my camera on manual mode 95% of the time!
5.
Stitch Fix: Where I Kept it All
: I think I'm coming up on a my 3 year anniversary of
Stitch Fixes
! And I'm
still
obsessed with getting my fix every month! They always have such unique pieces that I wouldn't normally select for myself if I were at a store and that's what I
love
about it! This fix contained pieces that I still wear regularly– worth every penny!
6.
Summer Vegetable Soup
: If you're looking for a super easy soup full of vegetables, this is the soup for you. It is
so, so
good and I'm not even exaggerating. Toss it in the crockpot and go!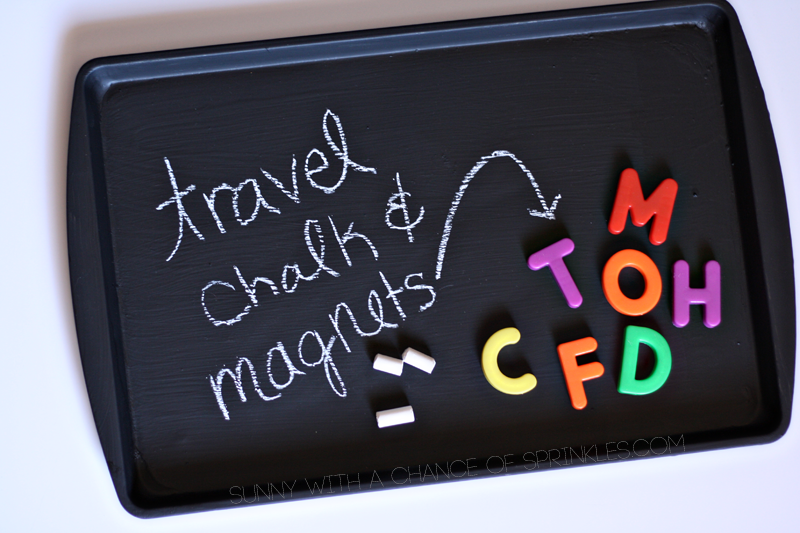 7.
Toddler Activity: DIY Travel Chalkboard
: I love that some of my favorite posts made this list. This chalkboard activity board is
still
a favorite of Alea's! We used to do a whole lot more traveling, but she plays with this even at home!
8.
Stitch Fix 5: Stripes & Aztec
: Oh for the love of
Stitch Fix
! I think I'll have to start showing off my Stitch Fixes again since you all seem to like those posts so much! I miss doing outfit posts– so I think this will be a great jumping off point!
——————–
Thank you again for reading and supporting Sunny with a Chance of Sprinkles. This blog has become my baby and I hope you'll stick around to see what 2016 has to offer!
Which post above is your favorite?
Is there a personal favorite that didn't make the list?