We take road trips probably five to six times a year to La Crosse, WI to visit Cory's family. And on those trips, it's Cory's job to drive and my job to entertain Alea. The last road trip went extremely well and she ended up napping most of the way there and almost the entire way home, but on a typical trip I'm pulling out all the stops trying to entertain her for the 3 and a half hour drive. I could just stick a movie in the portable DVD player or let her play games on the iPad, but I like to come up with fun alternatives to keep her busy.
During one road trip I brought along a baking sheet and some magnets and let her play around on that. I felt like a total genius. And this time? I took it a step further and created this masterpiece. A Travel Chalk & Magnet Board! It's such a simple little DIY + will provide your kids with lots and lots of road trip or anytime entertainment!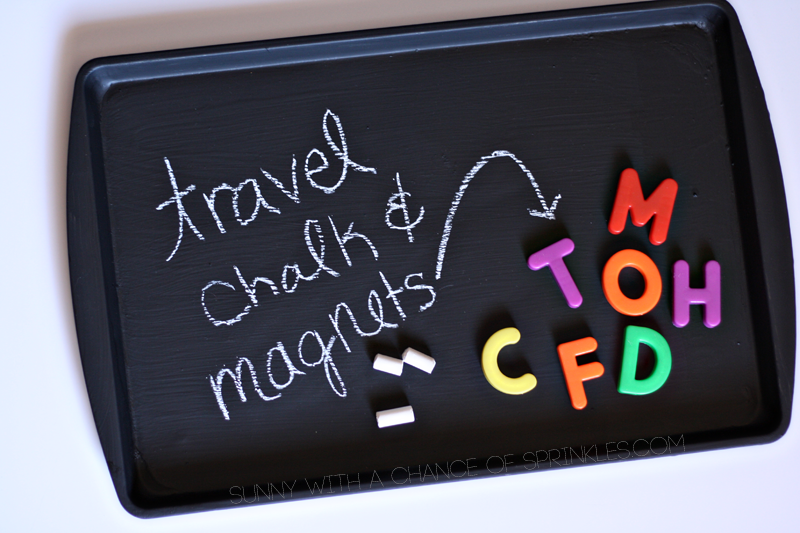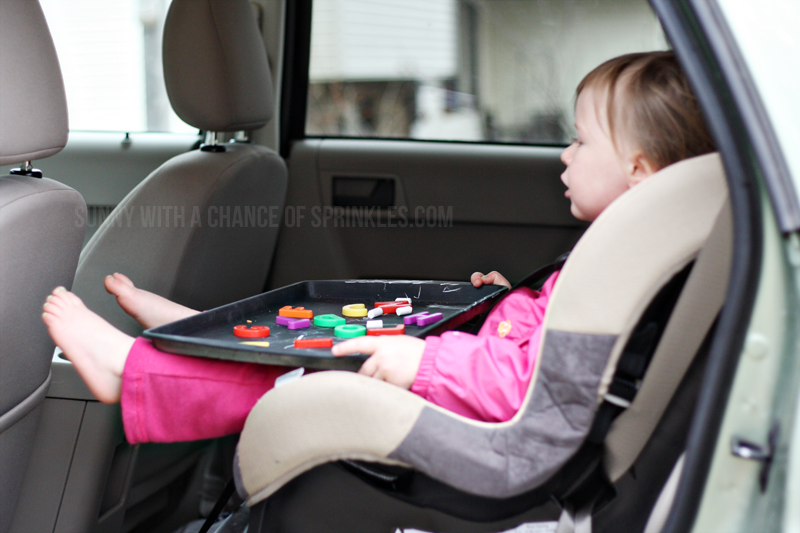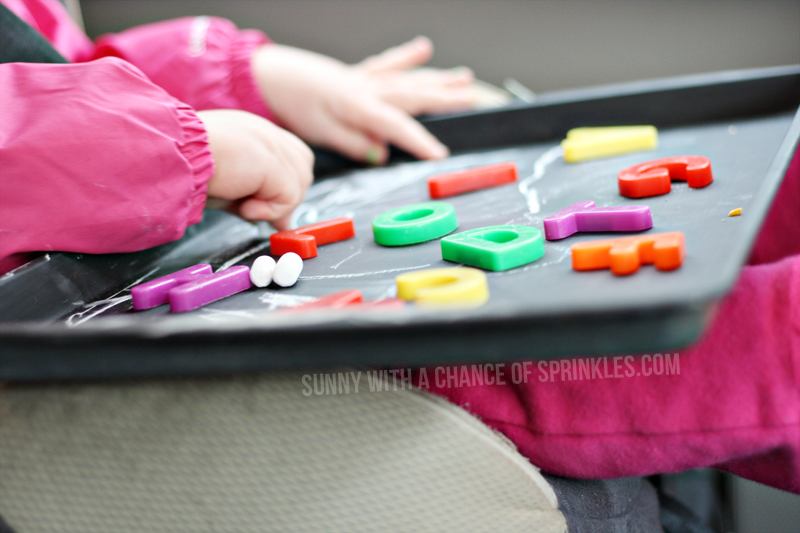 Materials:
Baking sheet (I used an old one and bought a new one to replace it!)
Chalkboard paint (I used Rust-Oleum Chalkboard paint)
Paint brush
Optional: Painters tape (I was going to leave the edges of the pan unpainted, but decided to paint them)
Instructions:
Paint the baking pan with chalkboard paint.
Attach a string + chalk so you're not continuously searching for chalk in the car or elsewhere.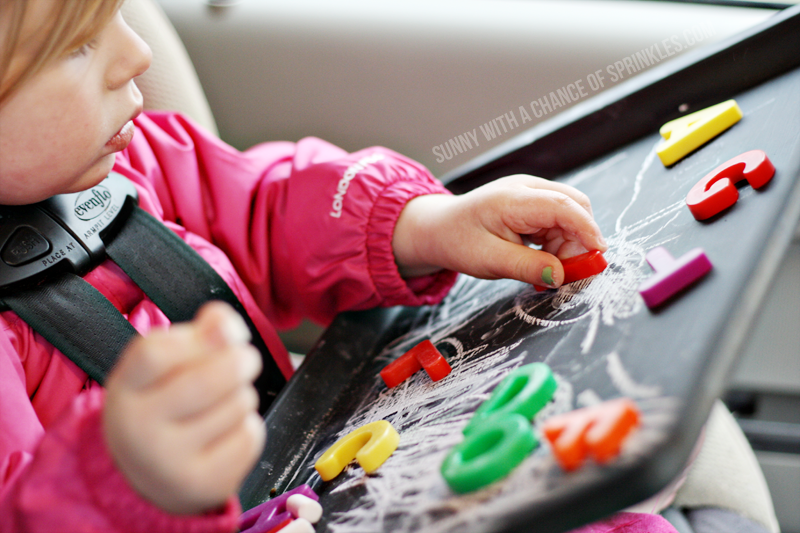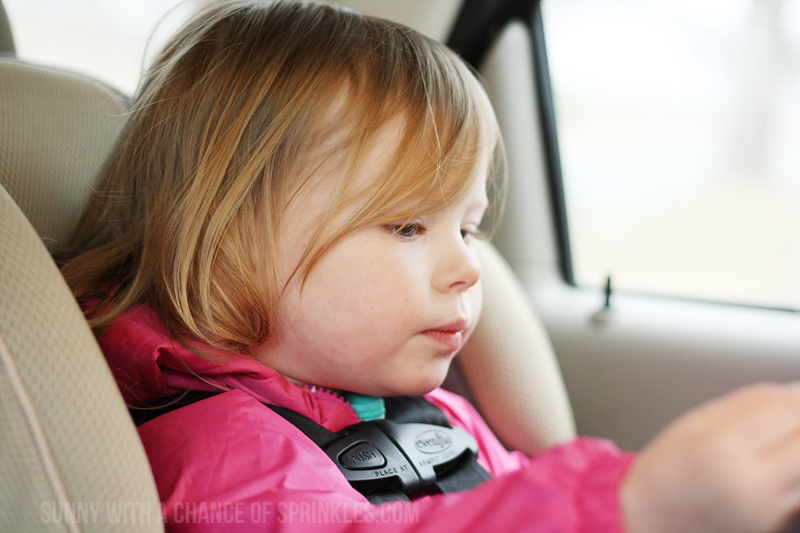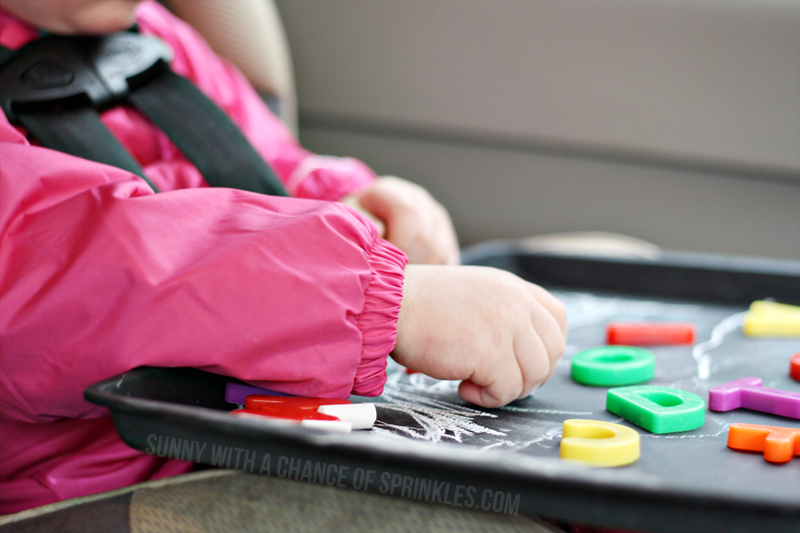 Side note: Don't let your kiddo help you wearing their normal clothes. Chalkpaint will stain. But you're probably smarter than me and realized that already!
Looking for other fun activities to do with your kiddo: SWACOS Toddler Activities.
linking up with rae gun ramblings + live laugh rowe, glued to my crafts, watch out martha, nap-time creations, blackberry vine, Happy Go Lucky, diy dreamer, house of rose, someday crafts, finding fabulous, serenity now, sugar & dots and sew-much-ado.
Click below to visit this month's featured sponsor: